With the pandemic keeping most of us locked inside, there's more time to soak up some great real estate TV entertainment. So what better way to spend it than with some great TV shows about buying, selling, and renovating properties? HGTV has a lot to offer, but you can also find great shows on streaming services like Amazon Prime or Netflix. Whether you're interested in home flipping, investment, or just how properties are bought and sold, there's something for everyone. Here's our list of some of the best that we think you should be tuning into.
This was one of the first Real Estate shows to air on national TV, and, in many ways, it set the standard for what to expect with the genre. The show follows potential buyers and agents visiting three different homes searching for 'the One.' From the start, that should tell you that this show, while entertaining, isn't the most realistic. Real-life home hunting requires a lot more legwork than House Hunters would suggest.
Like many "reality" TV, some scenes are exaggerated for drama. But all that said, the show still offers an entertaining look at what real estate agents have to deal with and how the buying process works. The show is also a good introduction for those still on the fence about buying. Just be aware that you'll probably have to look at more than three homes before you find the right one.
A show centered around the hurdles of the buying process. This is one show every future buyer should check out at least once. With their buyer's agent in tow, we follow first-time buyers' journeys as they try to navigate the stress-inducing and often fraught nature of the buying process. Expect to see bidding wars, home inspection issues, title search mishaps, and every other conceivable obstacle that can appear in the buying process.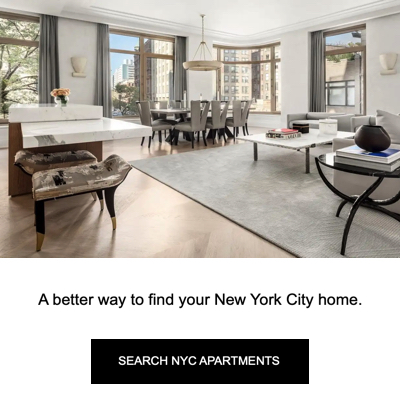 It's highly entertaining but also very enlightening. Everything you see happen in this show can happen to any buyer, whether they're a first-time buyer. So expect to meet your hurdles in the home search when you're ready to start your journey. The show also does an excellent job of showing just how helpful a buyer's agent can be. But, as you'll see here, there's a lot more to the job than just finding houses.
Chances are, you've heard of this one. House flipping is a big business and an accessible entryway for beginner investors. Fixer Upper is the show that got them into this lucrative and challenging business for many people. The show follows Texan-based couple Jonna and Chip Gaines transforming run-down properties into their client's dream home.
As with any job like this, they encounter many problems along the way that must be dealt with. Anything from leaking roofs to plumbing problems to foundation issues is part of the course when working on a fixer-upper. Fortunately, Jonna and Chip have enough patience and chemistry to work through it.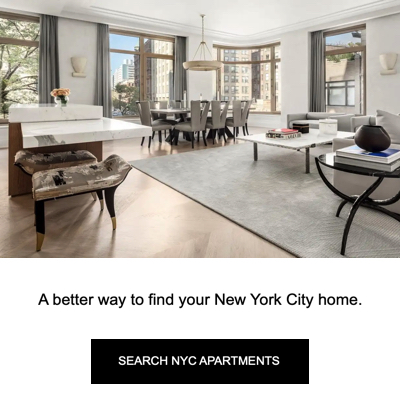 Anyone looking for tips on redesigning their own home will find plenty here. It's also a great introduction for anyone thinking of getting into this business. Just be warned, there's a lot more to it than what they show here.
More down-to-earth and realistic than other real estate shows, Love It or List It is one of the more unique offerings. Each episode follows designer Hilary Farr and real estate agent David Visentin as they compete to see who can win over their clients. First, Hilary must remodel an existing home while keeping to a specific budget. Meanwhile, David must find a comparable home in the same price range to offer as an alternative. The client then decides which one they like best.
As an introduction to the renovation process, the show does a great job of setting the right expectations. Every project involves tradeoffs for the homeowner as they decide how to spread their budget. Hilary does an amazing job of showing what kinds of decisions and compromises have to be made along the way. If anything, the show will leave you with a lasting impression of just how important location is in real estate.
Anyone thinking about buying in New York has dreams of becoming an agent or who loves the sight of a super luxury apartment; this is the show to check out. It follows several New York agents' hectic and intertwining lives as they try to make it big in the industry. Along the way, they have to deal with demanding clients, relentless competition from other agents, and the sometimes chaotic journey to closing day. The featured agents have huge personalities, but the show doesn't shy away from showing just how tough it is to make it in the luxury real estate market. It's fast, entertaining, and, at times, a little dispiriting.
Apart from the drama and shenanigans, the show's real appeal is the luxury properties it showcases. Some of these places are jaw-dropping in both scale and price point. If you've ever walked the streets of NYC and wondered what lies behind the doors of those posh residences that line Central Park, then a Million dollar listing is for you.
Selling Sunset shows it all in this glitzy, drama-fueled Netflix hit to look at the LA market. The show follows the Oppenheim Group's high-stakes drama and antics, an elite brokerage firm that caters to the Sunshine State's rich and famous. Its main appeal is its insight into the high-standard luxury properties that make up the LA market. However, what will keep you watching is the workplace drama, backstabbing, and over-the-top egos that make up the cast, all of which get dialed up to 11 when a new agent joins the team in season one.
It's grotesque, superficial, and oh so good. As a lesson in real estate, it's probably not a good pick. Watching the sales process for a multi-million-dollar home can be pretty exciting, but don't expect to learn anything that will be useful in your home search. However, if you're looking for some voyeuristic luxury real estate and Kardashian drama, you'll find spades of it here.
Property Brothers are one of the best real estate shows on Netflix. They help prospective clients find fixer-uppers needing a little TLC and then walk them through the home buying and renovation process. Drew, a real estate agent with a knack for finding undervalued investment properties, and his brother Jonathan, a contractor specializing in home renovations.
Apart from the handsome duo looks made for TV, they also bring incredible passion and professionalism to what they do. As a lesson in property analysis and renovation, no other show can compete – with anyone interested in flipping real estate or thinking about buying. What makes this show stand out is how realistic it is to show what it takes to find a fixer-upper with great potential. This is not to mention the arduous task of transforming it into a prize-winning home.<