As you finalize the details of your home purchase, you can begin thinking about improvements you'll need. Chances are, you recently purchased a New York City apartment or townhouse and will require a renovation before you move in. As tempting as moving in right away, taking advantage of the open space you have now before the moving trucks arrive will be far better for you and your contractors.
Working out a strict budget can be almost impossible with many variables involved. But by knowing what to factor in, you can work out a rough estimate. For example, for a gut or non-gut renovation with stock, materials expect to pay at least $100-200-per-square-foot.
A non-gut renovation with some customization starts at $200-300-per-square-foot, while a gut renovation with customization averages at $400-500.
Start first with flooring. Depending on the materials, a refinish can cost $5-10-per-square-foot, while replacements can run to $15-25-per-square-foot. However, this estimate only applies to "dry" areas such as bedrooms and living rooms. "Wet" areas, like kitchens and bathrooms, can run far higher. Renovating bathrooms starts at $400-per-square-foot, while kitchens start at $250-per-square-foot. Any custom alterations or spatial challenges will increase costs.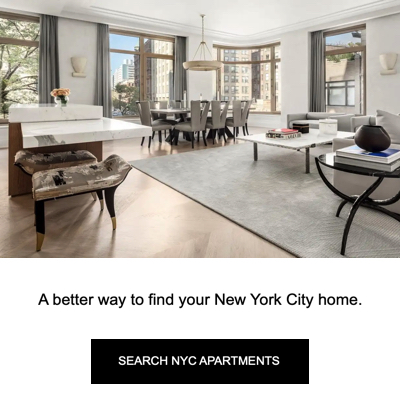 Painting is relatively cost-effective and a great way to personalize your new home. Skim coating costs $4-6-per-square-foot and takes about a week to complete.
The most significant expenses. Depending on your budget, you can go for a complete remodel or just a few updates. However, extensive customization and high-end materials can quickly see costs run to $500-per-aquare-foot.
Any renovations will require board approval if the apartment is in a co-op or condo building. Some buildings have stringent requirements for renovations, such as insurance coverage minimums. Unless a contractor has the required insurance coverage, they won't take on the project. Also, you must file an alteration agreement before renovating a co-op or condo. Protects the building from any renovations that could cause harm to it. It does so by restricting what you can and can't change and outlining a timeline for the project.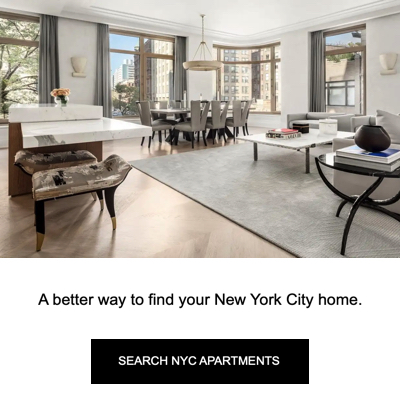 You should check with the Department of Buildings (DOB) to see any restrictions on your building for renovations. The majority of significant improvements in NYC require approval before work can begin. However, no permits from the DOB are necessary if you are not moving, removing, or adding new walls. If you are relocating any electricity or plumbing, you will need an architect to draw up the plans and an expeditor to file for approval with the DOB. These permits are not cheap.
Electrical permits can run up to $900; plumbing permits up to $2,000; an asbestos inspection is $500.
There may also be restrictions on the tools used and the project's duration. For instance, higher demolition costs will be found as a workaround if jackhammers cannot be used because of noise restrictions.
So you want to renovate your New York apartment? Surely you know that construction costs won't come cheap in the Big Apple, and once you receive a contractor's proposal, you might even get sticker shock when you look at the bottom line. So before you sign, know that hidden incidentals are the norm –– these items add up and increase the total price. Here are some of the most common hidden costs only associated with renovation in New York City.
Parking options on certain streets in NYC are unusually slim. Your contractor will need to park each day to unload materials and tools. Illegal parking is an added cost –– that you might tend to overlook ––since tickets don't come cheap in New York City. This cost is typically built into the overall price of your project.
Individual buildings may require more insurance coverage than others. If your contractor doesn't carry the right amount of protection, he may probably pass the cost along to you, the client. To avoid this, get the requirements from your building and confirm that your contractor carries the minimum.
Completing a renovation in three months is no small feat, even for a rock star contractor. If a contractor has unusually tight deadlines or a project is in a summer-only building (construction is only allowed during daytime hours between Memorial Day and Labor Day), expect the price to reflect this. They will build the additional cost into the total.
Revisions will cost additional fees and usually are higher than regular construction costs because the contractor doesn't have to be competitive. He already has the job, so expect him to bill changes faster than the actual construction. You can avoid this cost by making firm decisions and not changing your mind midway through the project or after completion. This info should be noted in General Conditions (later on).
The superintendent oversees everything in the building and will manage your renovation, too, even if he's not doing it. He will be on-site each day and ensure your project runs smoothly, so be prepared to tip and take care of him and anyone else who lends an ear, eye, or a helping hand. This cost, of course, would be separate from General Conditions and any amount you would pay your contractor.
When you get your proposal, read the "General Conditions" carefully because there are always exclusions, and many people neglect to review these. You'll have a clearer idea of the comprehensive estimate and what additional charges to expect.
Know that your proposal is an estimate only. Even the most seasoned contractor is human. You never know what you'll find peeling back layers in a New York apartment or townhouse. And construction is more challenging in New York, so all costs tend to run higher. Expect to pay 10 percent more than the contract price if everything goes off without a hitch. Complications during a renovation can increase the project cost by 20 percent or higher.
When choosing contractors, try to find someone to get along with and understand your needs and expectations. Your buyer's agent can probably make some recommendations. Because the apartment or townhouse is unoccupied, it won't take long to perform the initial meetings and walk-throughs before work can begin.
Once you've worked out a rough budget, allocate an extra 10-15% as a cushion. Most buildings in NYC come with some restrictions and difficulties when renovating, so make sure you have a bit extra to ensure you can complete the project.