Few buyers enjoy paperwork during the home buying process, but you must get through it. This report will tell you about potential issues with the home, such as structural flaws, legal encumbrances, and anything else that could negatively affect the home's value. You'll want to pay close attention to one such document, the seller's disclosure statement. Knowing how to review this document properly can save headaches and money. But unless you work in the real estate business, you don't read many disclosure statements and may not know what to look out for.
We've put together this guide on reviewing a seller's disclosure statement in NYC to make it easier. There are also a few quirks about how home disclosures work in NYC that you should know.
Historically, New York has been a state that practiced caveat emptor, or buyer beware. This means the homebuyer's responsibility is to discover defects in a home before buying. However, since passing the Property Condition Disclosure Act (PCDA) in 2002, home sellers are now required to disclose known defects in a home that could affect its value. There are a few issues and exemptions to this law that buyers need to know.
The PCDA only applies to "residential real property," which the law defines as a one-to-four-family dwelling either used as a residence by one or more people or for the intended use. This means it does not apply to condominium units, co-op apartments, or any property in a homeowner's association not owned by the seller. There are several exemptions to the PCDA for certain property transfers, such as court-ordered transfers or settlements due to bankruptcy, foreclosure, or divorce.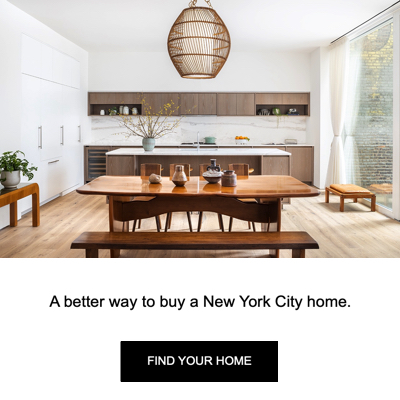 Even when the PCDA does apply, it's relatively easy for sellers to avoid making disclosures. The law allows them to pay a $500 credit to the buyers at closing instead of a disclosure statement. Most NYC sellers choose to pay the credit. However, going this route does not entirely protect a seller from liability. Suppose a special relationship of trust exists between the buyer and seller, such as a trustee-beneficiary, guardian-ward, or attorney-client. In that case, any undisclosed defects can make the seller liable for damages. The same applies if the seller knowingly concealed a defect or interfered with the buyer's ability to inspect the property.
Yes, you most certainly do. Buyers must know that the seller's disclosure statement does not guarantee the home's condition. The seller is not required to do a home inspection or check public records related to the home before submitting their disclosure statement. All they are required to do is disclose defects known to their knowledge. The onus is still on the buyer to perform a full home inspection and other due diligence before buying.
The PCDA requires sellers to fill in a standard form disclosure statement. Their listing agent will usually provide this, but you can also find a copy on the New York Department of State website. The disclosure statement is grouped by topic and will include information relating to: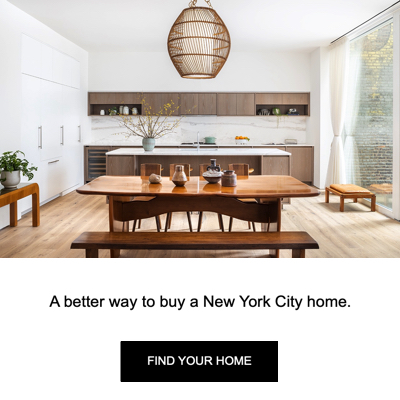 General Information – The age, ownership, utility surcharges, and possession of the property.
Environmental – The property is in a flood zone, near a landfill, or known to have toxic substances leaked on or off the site. It also details whether the property has any lead pipes, asbestos, fuel storage tanks, or if a radon test has ever been performed.
Structural – Known issues about the home's condition, such as the roof, beams, and foundations. Also, whether it has ever suffered any water, fire, smoke, or insect damage,
Mechanical Systems and Services – The quality condition of the utilities, water source, sewers, and drainage.
The disclosure statement also asks sellers to check off any elements or property components with known defects from a list. This includes plumbing, electrical, floors, walls, chimneys, heating, air-conditioning, patios, and driveways. Anything that's been checked off should have the defect described in full in the blank spaces provided.
When reading through the disclosure statement, keep an eye out for defects. These are by far the most problematic and expensive issues to deal with.
Plumbing and Pipes – Note the home's age and type of pipes. You'll want to see brass, copper, and galvanized steel, which can last 80 to 100 years. However, polybutylene or lead pipes can mean serious trouble and need to be replaced.
HVAC and Water Heater – The disclosure statement should say how old the HVAC system and water heater are but how old is too old? The general rule of thumb is ten years for gas water heaters and 15 years for electrical ones. They probably need replacing if they're at or close to that age. An HVAC system will slowly become less efficient even if it still works. For instance, a 15-year-old HVAC system will be 40% less efficient than a new system. This will mean higher energy bills for you, so have any HVAC system inspected to determine its efficiency.
Roof Issues – Replacing an old or damaged roof can be one of the most expensive repair jobs ever. Be extremely wary of roof issues and have your inspector closely look at them. This may require bringing in a specialist inspector who is not a cost you want to skimp.
Cracks in the Wall – This could be either a minor or a major issue. Worst case scenario, there could be foundation issues requiring a thorough inspection to determine the cause of the problem.
Animal Damage – Any report with this section ticked off will require investigating. What is the damage? What is the animal? How is the seller dealing with it? Don't simply take the seller's word that they are "handling it"; this might only mean they laid out a few traps. Nasty critter infestations will require an exterminator.
Additional Explanations – Make sure to carefully read anything the seller has written in the "Additional Comments" section. Any mention of pending liens, restrictions, or easements should be considered a deal-breaker.
Reviewing a seller's disclosure statement is best done under the eyes of an expert local buyer's agent. They'll be able to walk you through the most problematic issues, recommend hiring inspectors and suggest possible renegotiation strategies with the sellers. While current law in NYC does provide better disclosure protections to a buyer than previously, buyers still need to stay on their toes and take all the precautions they can. Ensure an inspection contingency is included in your contract and follow good due diligence practice.