If you've been shopping for real estate in NYC, you may have encountered the phrase "sponsor unit." The chance to buy a condo or co-op sponsor unit enables you to cut the red tape. Buying a sponsor unit is very enticing once you know what they are. Here we explain all and why you should care.
A sponsor unit is an apartment in a co-op or condo that the developer or investor has retained after selling the other units. In the 1980s, when many buildings were converted into co-ops, the original tenants had the option to purchase.
The biggest plus to buying a sponsored apartment in a co-op building is avoiding the troublesome board approval process. So long as you have the money, you can buy the apartment. However, once the purchase has gone through, you will still have to abide by the rules and bylaws of the building, such as restrictions on subletting.
From a financial perspective, sponsor units also tend to be less expensive than other units in the building. The asking price is entirely at the discretion of the sponsor.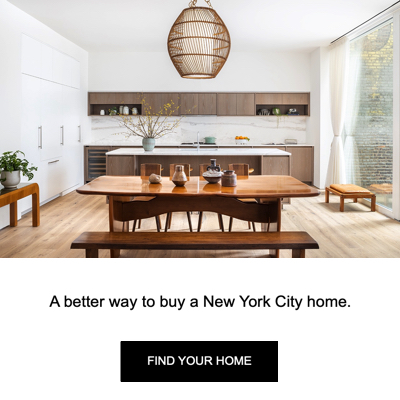 If they are ok with less money for a down payment and approved financing, you could get away with a 10-20% down payment, a much better deal than most co-ops' common 25-30%. Lastly, the buying process is faster with no co-op interview or financial requirements.
A big consideration with sponsor units is the far higher closing costs. The developer will expect you to pay the hefty New York transfer taxes. Currently, they stand at 2.05%, and that can be expected to continue rising. Another problem is the possibility of shoddy construction. If the building is pre-war, it may have asbestos problems which will need to be handled by specialists, costing you more money. Sponsor renovations are sometimes less than high-end, so it's good to have a home inspection done, especially if it's being sold in an "as is" condition.
So long as you've got good credit and have the financing to make the down payment, you shouldn't encounter any problems. Anyone who might have trouble passing a board interview, such as freelancers and the unemployed, will find sponsor units a perfect choice.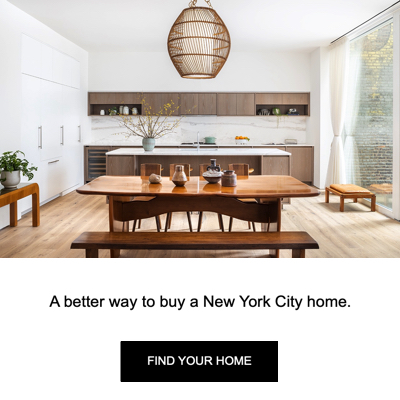 You can find sponsor units all over NYC. Most pre-war buildings are located on Manhattan's Upper East Side and Upper West Side. However, finding one can take a while with limited inventory and many interested buyers. Expect to spend 6 to 12 months looking for a sponsor unit. Enlisting the services of an experienced buyer's agent will speed things up.
Performing proper due diligence is critical. Get as much information as possible about the building, such as the number of units the sponsor owns and how many rentals there are. It's much easier to get financing from a lender if there are more owned than rental units.
A sponsor unit might be your ticket to owning a slice of the Big Apple. Retained by an original building owner before it turned co-op, a sponsor apartment carries its share of advantages.
Usually located in prime Manhattan neighborhoods like the Upper East Side and Upper West Side, hunting for a sponsor sale could be worth your time. These five reasons clarify why many New York City real estate buyers look long and hard for a sponsor unit.
Skipping the standard co-op board interview is one of the leading benefits of buying a sponsor apartment. Questions can be intrusive, requiring applicants to reveal personal information such as income and other financial data to a group of strangers, often judging by numbers only.
Even if you dodge the board interview, you may be required to chat with the sponsor. However, this meeting is usually less invasive than a typical co-op board interview.
Many co-ops require a 25 or 30 percent down payment, but when you buy a sponsor apartment, you can get away with the minimum required by the bank, which is often 20 percent. Less money down might enable you to purchase sooner than you'd thought. A smaller amount of down money will leave more cash in the bank after the closing, which brings me to the next point.
Co-op buildings often need a buyer's post-closing liquidity from one to two years of mortgage and maintenance costs. You will not be required to have the same reserves by purchasing a sponsor unit. However, financing the bank will require six to one years post-closing liquidity.
If you qualify for the bank loan, you have the chance to be the proud owner of the sponsoring apartment.
Because most sponsor units are pre-war, they likely come with unique features such as hardwood floors with inlay, decorative moldings, tall ceilings, and original doors and hardware. These elements are not only selling points but also desirable to anyone searching for a classic pre-war residence.
Co-op buildings are known for their house rules and regulations, which differ from one to the next. If you purchase a sponsor apartment, you might be in luck and be exempt from some rules, such as owning a pet or a particular size dog or installing a washer/dryer in your unit. Check with the sponsor to get details before proceeding with the sale.
Pricing is one thing to consider before actively searching for a sponsor unit. Sales prices could be 20 percent higher if the apartment has been renovated. Flats requiring full renovation could be only slightly higher than non-sponsor units.
You'll avoid much aggravation when buying a sponsor apartment in a co-op. Ultimately, your dream apartment in NYC may cost a little more.