As every New Yorker knows, finding space in the city isn't easy. Housing is also costly, whether you're renting or buying. So to help cut costs and downsize your possessions, studio apartments are the way to go. Granted, studio living does mean dealing with living in a tiny, confined space. But it can also be very cozy.
Studio apartments have become a fad, with many investors developing luxury studios with all the new bells and whistles. But, even if the more expensive types are out of your reach, you can still get one that meets all your needs.
If you're hunting for one in the city, you must consider some considerations before choosing. First, studio living requires changing how you might be used to living.
One of the most important things you can do in your hunt for a studio apartment is to have realistic expectations. So many people moving to NYC for the first time think they can score a beautiful, modern studio apartment in East Village for $1,500. But, unfortunately, that's not the case.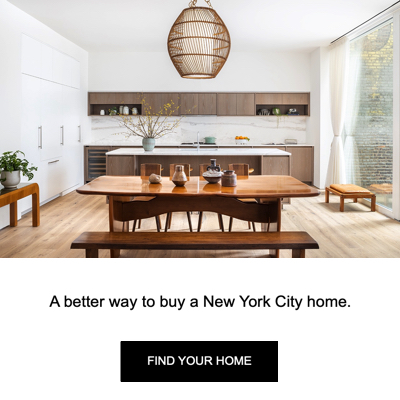 If you want prices like that, you'll need to consider a neighborhood in the outer boroughs. Of course, you can still get lucky. But it's better not to count on it in a city as crowded as NYC with such a long waiting list for apartments. Instead, do a little research into what prices you can expect from your chosen borough and neighborhood. Try to stay realistic and keep an open mind.
As with staying realistic, you'll also want to prioritize your needs over your wants. Whether it's location, space, or amenities, you'll want to consider which of these you are willing to compromise. It's a pipe dream to think you'll find a studio apartment that ticks all the boxes. Make a list of the top three attributes you're looking for in a studio apartment. You can include an additional 2-3′ bonus items which you would like but can compromise.
You'll want to get out of the apartment sometimes, so having an excellent location next to friends, a gym, or a public park will be necessary. If you find a place that covers your main priorities and provides a bonus, snatch it up quickly before someone else does.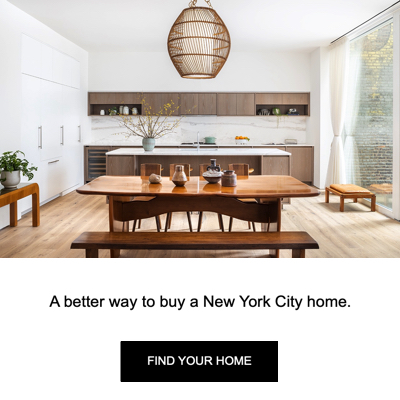 Studio living means minimalist living. You'll need to declutter many things from your life and find ways to make the most of your space. The average size of a Manhattan studio apartment is 459 square feet. For other boroughs, it can be slightly larger, but not by much. Try to follow the Marie Kondo ethos and only hold on to objects that bring you joy or serve a useful functional purpose.
If you haven't used something in over a year, toss it. Places like Ikea or Bed Bath and Beyond are great for picking up multi-functional furniture and efficient storage pieces. However, rearrange the furniture to use the space better if things feel too cramped or claustrophobic.
A smaller apartment does mean less to clean, but the exact opposite. Since everything is nearby, you must take extra care to ensure everything remains tidy. Make your bed every morning. Otherwise, it will be staring at you all day. Do the dishes after every meal. Otherwise, your bed sheets and sofa may smell like yesterday's chicken masala. Did you just come back from a trip to the laundromat?
Better start folding and putting your things away, or the apartment will feel like a walk-in closet. Simple home maintenance will go a long way toward making the most of your space.
Studio apartments are a standard option in major cities like New York. While the lack of square footage may limit some, this living space is becoming a popular option for the rich and famous. If you're looking for an apartment to rent or buy, check out these stellar benefits to studio living.
The most significant advantage of studio apartments is usually the location. You often have to sacrifice space to score an affordable apartment conveniently located in New York. But, thanks to a prime spot, your studio could put you steps from your favorite clubs, coffee shops, and museums. So while you may lose some space for entertaining at home, you'll gain far more options for easy entertainment in the town. Plus, there's no clean-up when you party at public locations.
When Domino gave a fresh makeover to the studio apartment owned by Rashida Jones, readers got a stunning look at what you can do with just 400 square feet. For example, curtains conceal extensive shelving, giving storage a new face. A well-placed bed with a longer side against the wall adds seating by mimicking a day-bed.
Available clusters of small tables provide space for essentials without taking too much room.
Zooey Deschanel's studio proves that you can still be bold, no matter how big the space. Her studio is swathed in rich, navy blues; her studio provides a compact but highly functional space for her music. Such accessible stores like IKEA have built an entire industry by incorporating attractive design elements in limited areas. Cozy studios are the perfect match for this type of decor.
Giving up on clutter is a growing trend. There are dozens of books, blogs, and magazine articles poised to provide handy tips for eliminating excess items and tossing your stress. Of course, studio apartments practically require this type of living, but many apartment dwellers have found it refreshing to pare down to the basics. Blogger Zandria even credits her studio; with helping her develop neater habits.
Every industry has an eco-friendly option, from home cleaning to fashionable fabrics. One fast and easy way to green up your lifestyle is to shrink your footprint. For example, a studio apartment requires less than everything, including air conditioning, lighting, and water. Residents living in a small space are also more likely to think twice about what they buy since there's limited space to store it. Consuming less and saving more is always good for the environment.
Living in a studio apartment is a luxurious option, particularly in a vibrant city like New York. Your one-room space offers a cozy retreat from the bustling expanse of the metropolis just outside the window. So whether you're looking for your first home in the city or shopping for a hot new apartment, consider the on-trend options available in the studio apartment market.