Anyone looking to get into the real estate game in NYC will want to do their homework right. It's a highly competitive market for investors, and this year's real estate market is not a great one. Sales of new developments are down almost 40% to their lowest point in 4.5 years, and the stagnation is leading to price drops. There's no sign of a rebound either soon. That said, resales are hitting new records for median sales prices. Interest rates are also at their lowest point in years, so there's some opportunity in the air.
Are you looking for a safe bet? Find stable properties to buy. These can find where they've always been, in well-known neighborhoods with great schools and top-quality restaurants and entertainment venues. Like Chelsea and the Upper East Side, some of these will be neighborhoods everyone knows. Others might be lesser-known, but their enormous growth rates in recent years and potential for the future show they can compete with the big boys.
To help you get started, here's our round-up of the best NYC neighborhoods to invest in this year. Keep this tenant in mind at all times: Buy homes in neighborhoods where you would want to live yourself.
Some neighborhoods have always been at the top, and the UES has reached a pinnacle. The place has a huge co-op inventory, and you can find something now at both ends of the price spectrum. While the median sales price stood at $960,000 in 2019 Q1, this figure jumped to $1.4 million in Q2. Despite these figures, you can find excellent properties for much less and more. Studio co-op apartments can be found for under $300,000, while on the other side of the scale, you can spend as much as $70 million on a seven-bedroom.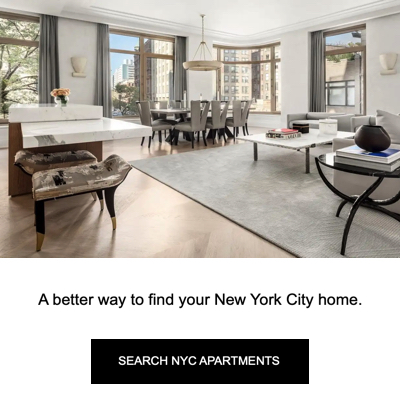 The recent changes to the tax code make this a great time to find a deal under $750,000 as homeowners look to unload properties; they can no longer afford due to decreasing value. With the right timing, steady finances, and the ability to buy and hold for a while, you have an excellent opportunity for the inevitable growth.
A key thing to remember with buying a UES property is buying a brand. The neighborhood is veritable Who's Who of entertainment, business, and cultural superstars — something which becomes very clear when you see the quality of its amenities and attractions. But don't let this picture of exclusivity make you think a property here is out of your reach. With such an enormous inventory, it's not that hard to find a property priced between $250,000 and $500,000. You have to be quick when you find a good deal because sales tend to move quickly.
Chelsea is a well-established favorite, and its real estate is some of the most expensive in Manhattan. Most of its properties are two-bedroom apartments, and they've seen a price increase of 24.1% in the last five years. It's also home to some of the most beautiful brownstones in the city, usually for a pretty penny. But due to the nearby Hudson Yards project, prices have been starting to go down. Granted, you'll still need deep pockets to get a property here. The current median sales price in the neighborhood is $1,175,000, which represents a 6% increase over the last year. That value is expected to rise further, making it an excellent time to find a property before it rises any further.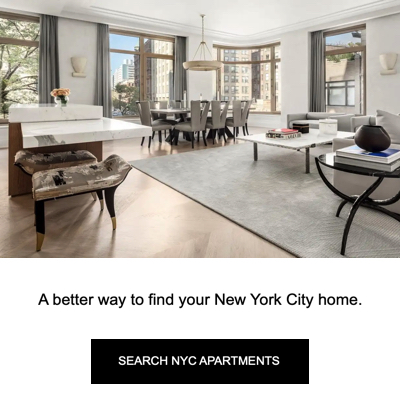 One visit to the neighborhood will show you why it's so popular. Here you can find a peaceful residential vibe close to downtown. The streets are filled; with culinary and shopping delights that keep a steady stream of visitors coming back every weekend. Then there's the ease of transportation; it makes it trouble-free to go to and from almost any point in the city. It's also the home of High Lane Park, the Chelsea Market Emporium, the Chelsea Piers Sports Complex, and a host of art galleries and high-class restaurants. If you have the funds to buy an investment here, you're sure to have no trouble finding a buyer.
The flight of many Manhattanites across the bridge to Brooklyn has been one of the main driving forces behind the recent surge in sales prices. Williamsburg took much of this but remains popular despite the rise in median rent. But its neighbor to the South-East is proving a fierce competitor, and its lower median rent and sales prices are one of its main draws. Once an industrial center, Bushwick is now a colorful space full of artists on the make and partygoers who come for the bar scene. Beyond the bars and restaurants along Knickerbocker Avenue, you'll find small businesses and public parks that can give the place a small-town feel. It's a place where a young college student will feel just as much at home as a small family.
Most of the properties consist of two and three-family row houses, with an average $2470. It is about $530 less than Williamsburg, but you shouldn't have any trouble finding tenants with lots of demand. The current median sales price is $600,258, down 11% from last year. Some investors are already taking notice of its potential for purchasing rehabs, which can be sold for a nice profit once the work has finished. As more of these purchases go ahead, we can see a steady increase in home values. A buy-and-hold strategy could yield substantial returns with potential growth like that forward.
Located between West Houston Street and Canal Street in Lower Manhattan, Hudson Square is quickly shaping into a prime spot for affordable luxury units. Historically known as an industrial district, it's been rapidly shedding its roots and becoming a tech campus. Many of its industrial buildings have been converted into condos and loft apartments, with most developers striving to keep its unique architectural style. Since a 2013 rezoning, the area has seen a lot of residential development, which has pushed sales prices way up.
Last July, the Disney ABC Television Group acquired a massive development at 4 Hudson Square for $650 million. Google also bought a colossal site last year, which it expects to have up and running as its primary New York HQ by 2020. There's even a $27 million facelift project in the works by a team of design firms. They aim to add more open spaces while improving traffic flow and making the area more pedestrian-friendly. With such big names and large condo development projects, we can expect substantial price increases ahead.
The current median sales price in the area is $2,416,983, an 8% increase year-over-year. The most housing stock consists of condos and co-ops, with dozens more in the works. As more projects go up and more people move in, we can expect its relative affordability to go down. The neighboring areas of SoHo, Greenwich Village, and Tribeca are well above Hudson Square in price average but are not expected to last for long. As an investor, if you can get in soon, you can expect high returns if prepared to wait.
West Village is one of the city's oldest parts, with roots going back to the original Dutch settlers. It's so old that it's not even part of the New York street grid. Among the twisting cobblestoned streets, historic brownstones, cafes, and boutique shops lie a neighborhood that can give a European feeling. With charm like this, it's no wonder that it's one of the most desirable neighborhoods in the city. Prices here may be quite steep, but a purchase anywhere in West Village is solid  One of its major draws is the level of cultural history found here. The neighborhood saw the rise of beat literature, the fight for housing preservation, the gay rights movement, and the evolution of jazz. We do not forget that walking around and getting lost is seriously pretty.
Most of the housing inventory consists of co-ops, condos, and brownstones, with the median price for Q2 being $1,421,250. Sales data from over the years shows that the area goes through regular spikes and dips in sales prices. If investors can time a purchase right here, they stand to make a great return. One thing's for sure anyway; those home values are steadily going up year after year. So, the sooner you can get in the door, the better.
Adjacent to West Village, Greenwich lies with much of the same culture. It's a lively and vibrant area, with Washington Square being its heart and soul. Much of the population made up of university students crowd its streets every day. It's also the home of many well-known actors and media personalities. Market prices are pretty high, but you've got a lot of options with brownstones, pre-war buildings, walk-ups, and luxury high-rises.
The second quarter showed a median price of $1,700,000*, an increase of 37% year-over-year. Studio apartments can be had for much less, though; know that you'll pay for location, not space. As with West Village, it's a neighborhood that shows high stability with great returns for those willing to wait.
Moving further east again, we come to NoHo. This micro-neighborhood is a highly sought-after area, which naturally means high prices. Formally known as the Warehouse District, NoHo is full of store-and-loft buildings that have since modernized to suit buyers searching for fashionable and luxury housing. The main draw for many people is the quiet streets that allow you to escape the crowds of nearby Greenwich, SoHo, and East Village. Its location is also perfect for getting around the city with eight train lines and transfers to main transit points like Union Square. For housing stock, it's just as diverse in options as Greenwich, albeit at lower quantities. Some of the most highly sought-after properties are the new luxury buildings near Bowery and the classic old-New York walk-ups.
Anyone considering an investment here should be aware that there could be changes to zoning laws soon. The Department of City Planning is currently debating amendments to outdated zoning laws. These changes could remove a rarely-enforced restriction on ground floor retail tenancy. Something that, while rarely enforced, is enough to make investors and lenders a bit nervous. Especially when storefront vacancies are so high that they may be threatening residential real estate sales.
What these developments will mean for the future is hard to say; any interested investor will want to keep a close eye on them. If the changes are made, there could be a new rush for development that could mark a new era in the neighborhood.
Gentrification has been in effect for some time. Despite it's still managed to hold onto a particular artistic spirit and eccentricity that makes it unique. The East Village has a storied history and remains one of the city's most culturally rich neighborhoods. Here you'll find a mix of enduring old school spots and the new class of restaurants, cafes, vintage stores, and bars popping up on every street. In short, there's plenty here to keep someone busy. The nightlife is a particular draw, with enough dive bars, cocktail bars, and tiki bars to keep even the most committed Friday Nighter busy for years to come.
Any investment here will want to be towards a rent-out based on all that. Most of the population consists of young professionals and students, with half the population under 34. You'd be wise to find something that will cater to their needs. This year, median sales prices for Q2 are at $1,130,000, a 33% increase year-over-year. The housing inventory consists of high-end condos, low-rise walk-up apartments, pre-war buildings, and townhouses. About 80% of the housing is rentals, and with constant demand by new arrivals, you'll have little trouble finding tenants.