You may feel a brand new development is a right choice for your new home. After all, nobody has lived in the condo, and everything is brand new. This all sounds ideal; however, we examine the best real estate developers in New York City before leaping.
You should not enter this decision to purchase a condo or rent in a newly constructed building lightly. Unfortunately, many real estate developers do not have an excellent reputation; and your purchase or tenancy could quickly escalate into a nightmare.
We provided a breakdown of reputable developers in NYC with a significant presence and have delivered quality buildings.
Founded in 1972, Related Companies has developed properties in New York City, including Boston, Chicago, California, Washington D.C., South Florida, and internationally in Abu Dhabi and Shanghai. Recently, it is developing Hudson Yards with the Ontario Municipal Employees Retirement System's real estate investment arm. This is a 26-acre area that was formerly the West Side Yards.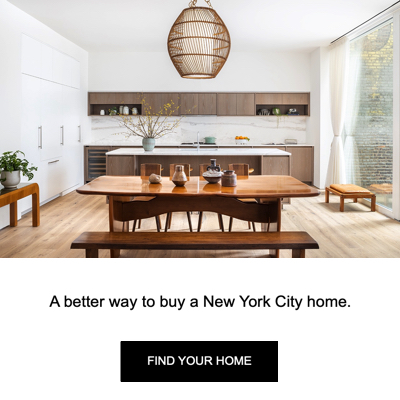 Below is a list of Related properties. Related Companies is one of if not the best real estate developers in New York City.
1214 Fifth Avenue, 456 Washington Street, 89 Murray Street, MiMA (450 West 42nd Street), One Carnegie Hill, One Hudson Yards, One Union Square South, Riverwalk Crossing, Riverwalk Point, The Caledonia, The Easton, The Lyric, The Sierra, The Strathmore, The Tate, The Ventura, The Westminster, The Westport, Tribeca Green, Tribeca Park, Tribeca Tower.
225 Rector Place, 35 Hudson Yards, 520 West 28th, Astor Place, Bertelsmann/Random House Headquarters (mixed-use), Carnegie Park, One Carnegie Hill, One Central Park, Residences at Mandarin Oriental, Riverwalk Court, Superior Ink, The Brompton, The Caledonia, The Chatham, The Harrison, The Park Imperial, The Veneto and the most recent 70 Vestry.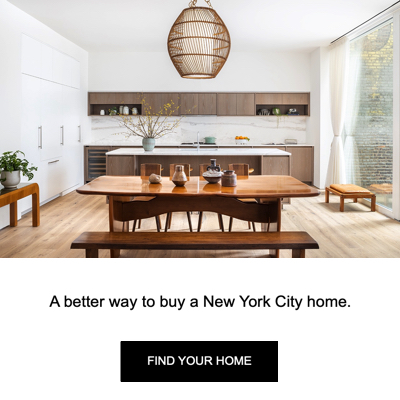 On the back of the success of 70 Vestry Related is working on 511 West 18th Street and 500 West 19th Street in Chelsea with a projected completion date of December 2020.
Extell Development, established in 1989, primarily focuses its developmental efforts in New York City. Extell has amassed more than 25 million square feet across residential, commercial, hospitality, and mixed-use properties. This includes Long Branch, New Jersey, Park City, Utah, and Vail, Colorado).
1010 Park Avenue, 212 East 47th Street, 31 West 11th Street, 330 East 72nd Street, 500 East 14th Street, 535 West End Avenue, 555Ten (luxury rentals), 70 Charlton (new development), 995 Fifth Avenue, Altair 18/20, Ariel East, Ariel West, Brooklyn Point, Central Park Tower, One Manhattan Square (estimated to be completed in 2018), One Riverside Park (completed in 2015), One57 (completed in 2015), The Aldyn, The Ashley, The Avery, The Belnord, The Carlton House (completed in 2015), The Kent (estimated completion in 2018), The Lucida, The Orion, The Rushmore.
The steady rise to fame came when it sold the United Nations its 17-acre site on the East Side. The patriarch, William Zeckendorf, was also responsible for helping shape the city's landscape and at one time owned marquee properties such as the Chrysler Building and Hotel Astor.
Arthur Zeckendorf and his brother William Lie Zeckendorf, through Zeckendorf Development, LLC, have developed over $4 billion worth of properties. The most recent is; 520 Park Avenue, which will have full-floor apartments and be the tallest building on the Upper East Side. Completed buildings include 15 Central Park West, 520 Park Avenue, 18 Gramercy Park, and 50 United Nations Plaza.
Arthur Zeckendorf is also co-chairman of Terra Holdings, the parent company of Brown Harris Stevens and Halstead Property. He helped develop and market the Columbia Condominium; The Park Belvedere Condominium, The Vanderbilt Condominium, Zeckendorf Towers (mainly sales and marketing), Central Park Place, and World Wide Plaza, and The Gotham Condominium.
JDS Development undertakes all phases of real estate development, including performing the construction on its luxury projects, encompassing residential, hospitality, and mixed-use. The company has over nine million square feet in various stages in New York (including the outer boroughs) and South Florida, with the Walker Tower and Stella Tower, two former Verizon buildings, as notable properties, along with 626 First Avenue and 111 West 57th Street.
Walker Tower; Stella Tower, 111 West 57th Street, The Fitzroy, The Baltic, Brooklyn Dime Savings Bank/9 DeKalb, Cherry Street, Saltmeadow, 202 8th Street, 50 North 1st Street.
Broad Street Development focuses on developing New York City commercial real estate, although it does own some residential buildings. A relative newcomer, the company was launched with the acquisition of 61 Broadway.
Its holdings are in Manhattan, and its residents include 298 Mulberry (mixed-use built in 1986 and purchased in 2014), 215 Sullivan (luxury condo development), 184 Thompson (converted from mixed-use residential and retail to condos in 2006), Maison East (31 stories residential building), 210 and 220 East 22nd Street (adjacent residential rental apartments consisting of 208 units). In addition, broad Street is now gearing up to officially launch the beautiful and exciting 40 Bleecker Street in Noho.
Ian Schrager Company was founded in 2005 after the namesake left Morgans Hotel, another company he started. While Ian Schrager has developed and managed hotels, the company also owns, develops, and manages residential and mixed-use properties.
These include; 40 Bond Street, 50 Gramercy Park North, with two luxury properties, 215 Chrystie (11 condo units), and 160 Leroy (57 apartments) under development.
Macklowe Properties, founded about 50 years ago, is an old New York City real estate company. It has developed over 13 million square feet of commercial and residential real estate as an integrated company.
Its current projects are 432 Park Avenue (tallest residential building in the Western Hemisphere), One Wall Street, and 200 East 59th Street. In the past, it has developed ThreeTen East 53rd Street. In addition, commercial development includes unique properties such as the Apple Store and the General Motors Building.
Vornado Realty Trust is a publicly-traded real estate investment trust (REIT), with its portfolio concentrated in New York City. Its city residential holdings encompass 2,008 units in 12 properties. In addition, Vornado is constructing 220 Central Park South, a luxury condominium tower containing 400,000 salable square feet, expected to be delivered next year, and 37-57 Lispenard Street.
Vornado's rental units include The Lucida; (151 East 85th Street), 677-679 Madison Avenue, 50/70 West 93rd Street, 478-486 Broadway, and Independence Plaza (40 Harrison Street). In Queens, it owns The Alexander at Rego Park (61-35 Junction Boulevard), a 312-unit luxury building above Rego Center.