VA loans have become one of the most popular choices for purchasing a home for military veterans and spouses. These flexible loans come with some significant financial benefits, not the least of which is being able to buy without a down payment. In 2017, over 740,000 military borrowers obtained a VA loan, which has only gone up since. But while the loan is undoubtedly one of the best choices out there, it may not be the best fit for everyone. They have pros and cons, which will have to be weighed carefully before deciding. Here's what you need to know about VA loans.
VA loans are a product of the US Department of Veteran Affairs, which will allow you to purchase a home without any down payment. Its purpose is to help veterans, service members, and surviving spouses to become homeowners. You can apply for them just as you would with any loan through a bank or private lender. However, because the VA guarantees a part of the loan, lenders are better protected from loss and can offer generous borrowing terms. The lender will also charge a one-time funding fee, which goes towards the loan's cost. This allows the lender to offer a lower interest rate and more specific qualifying parameters than conventional loans.
There is a common misconception with VA loans that only veterans are eligible. That's not necessarily the case, as you'll see. Many parameters are used to determine if you are eligible for a VA loan, such as having acceptable credit, sufficient income, and a certificate of Eligibility. The home you plan to purchase must also be your primary residence. The only sure way to determine if you qualify for a VA loan is to talk with a mortgage lender that has experience with them. At the least, you should tick the box on one or more of the following:
You've served more than 90 consecutive days of active service during wartime.
You've helped more than 181 days of active service during peacetime.
You have more than six years of service in the National Guard or Reserves.
You're the spouse of a service member who has died in active service or due to a service-related injury.
With a required down payment of precisely 0%, it's easy to assume there could be no better option when looking for a home. But not so fast. As strange as it might sound, VA loans are not always the best option. They have their pros and cons, just like any mortgage loan.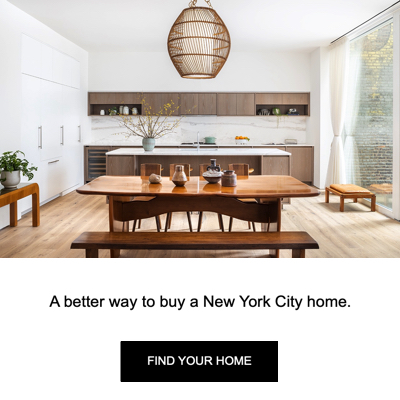 No Down Payment – By far, not having to make a down payment is the most significant benefit of VA loans. Even an FHA loan requires a minimum down payment of 3.5%. So long as you can cover the monthly mortgage payments and other expenses, you can qualify for a VA loan. It gets even better for disabled vets. In their case, the one-time funding fee of 2.15% is waived. However, if you can, it's better to make a down payment as you'll get a lower interest rate and start building equity.
No Private Mortgage Insurance – Conventional loans require private mortgage insurance if you're making a down payment of less than 20%. This comes in an upfront payment and monthly payments until you've reached 20% equity. With VA loans, this doesn't apply.
No Prepayment Penalties – It sounds crazy, but lenders typically don't want you to pay off your mortgage early. Lenders make their money from the interest on the loan, and if paid off too soon, there's no chance to do so. Therefore, most mortgages will penalize the borrower if they attempt to pay off the mortgage early with VA loans; that is not the case.
Higher Allowable DTI Ratio – VA loans are incredibly flexible compared to conventional loans. For instance, you can qualify if you have a ratio of up to 41% or less debt-to-income ratio. In addition, some eligible for a VA loan can be suitable for it two years after a bankruptcy or foreclosure. With conventional loans, the wait can be much longer.
VA Funding Fee – As mentioned earlier, VA loans come with a mandatory fee for the service. This fee goes towards the program and helps to keep it running for future applicants. It also acts as a safety net to offshoot the cost if the loan defaults. It's not something you'll see with other mortgage loans, so calculate this fee into the loan.
Sellers aren't always on board – Sellers may sometimes doubt selling to a VA buyer. It is because VA loans are subject to a strict appraisal. As a result, more appraisal issues are likely to arise than conventional loans, making sellers uneasy. It's also easy to lose out to multiple offers as sellers usually prefer to see a buyer who can make a down payment.
VA loans are a fantastic option for those who qualify and struggle to save for a down payment. But they still come with pros and cons, which you must weigh carefully first. They're not always the best option, even if you do qualify. If you're undecided, reach out to a local lender specializing in VA loans to learn more.