Real estate prices have rebounded strongly since the bottom of the housing crisis in 2007-2008, with prices gaining over 50% in many places, even with the current market weakness. However, prices cannot keep going up forever, and we have observed that the overall New York City real estate has plateaued. Buying real estate in New York City requires an understanding of the micro-trends driving the city so that you purchase the right property for the long term.
With price cuts continuing and limited inventory – the current market weakness is COVID-19, over-regulation, tariffs, sanctions, a strong U.S. dollar, and global economic weakness. It is essential to know what to look for when buying real estate to buy the right property for the right price to outperform.
Forced sellers are discounting until the price finds a buyer. However, many sellers are not selling, and resale inventory remains limited due to the unwillingness to sell at a discount or loss and fewer desirable upgrade options for sellers to make a move. Additionally, many developers have adopted a more cautious stance due to the rising costs of acquiring land in New York City and increased construction costs.
Our comprehensive approach for investors and home buyers when buying real estate can help sustain long-term gains for those with patience, even as the market is struggling.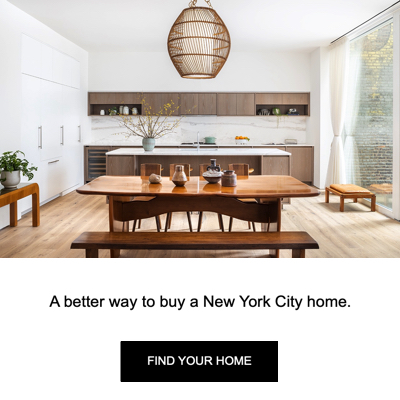 Buyers in the broader market are now taking their time, waiting for the right property. Granted, this should always be the case as we counsel our clients. Nonetheless, there are times when irrational exuberance gets in the way.
The ultra-luxury market has felt the pinch, defined as properties in the $10+ million range. For instance, billionaire's row on 57th street has seen prices down 30%. Developers of the Midtown West Supertowers have had to rethink their offerings, pricing, and marketing strategies. In this market section, parking garages are no longer needed for cash. Still, the privileged will always need a larger home, and different market dynamics affect this market.
First-time homebuyers have become a little more tepid due to U.S. policy uncertainties. According to the Federal Reserve, interest rates are likely low with economic growth poised to remain subdued. However, we recommend staying involved in the market, especially in this ultra-low interest rate environment.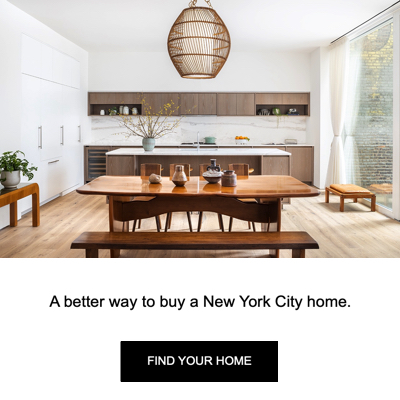 Second-home or investment property tastes change based on risk and capital preservation assessments.
Previously, markets mostly moved in tandem. However, times have significantly changed. Whether a first-time homebuyer or a seasoned investor, we have developed the Elika Micro Formula that we think you should apply going forward.
As an exclusive buyer's broker for the past two decades, We have proudly represented people from all life stations to find a suitable home or investment property in New York City. Through this experience, We have learned to understand the type of housing that will outperform and underperform, regardless of the price point or market sentiment.
Although we diligently read and follow national and regional housing data trends, these are lagging indicators. We have refined our approach and do not pay as much attention to the broader market as in the past. Now, we apply the Elika Micro Formula.
We realize we might get a lot of backlashes. We will refine the old and simplistic real estate theory of location, location, and location to the neighborhood, street, building, and apartment.
Desirability, economics, and future potential of the city
Pay attention to walkability, accessibility, amenities, restaurants, schools, and proximity to parks.
Is the street tree-lined and quiet? Or is it a significant thruway with a bottleneck of traffic and buses?
Corner buildings are favorites when possible. Otherwise, architectural detail and street presence are essential.
Pay attention to the composition of the building. For instance, there is no point in buying a three-bedroom in a one-bedroom heavy building.
When buying into a specific building, you are buying into a lifestyle. Consider if it is the lifestyle you want.
Pay specific attention to the building's construction quality. This quality should flow through the lobby, hallways, and apartment.
Condo/co-op boards and management companies are responsible for the cleanliness and upkeep of the building.
Services & Staff
You will likely interact with the staff regularly, particularly in a doorman building. Are they pleasant and attentive?
Now that you found the ideal building consider what the apartment offers. Does it have high ceilings? Does the floor plan flow, or is there a more considerable loss factor (unusable space)? Is the apartment well-lit? Are the room proportions well balanced, or is the main bedroom too small? Is there enough closet space?
In the case of new development, there are additional considerations. There is nothing worse than buying a new build that is; poorly built.
Do they have a good reputation? Use the web to research their history. Were their last developments notable or lemons? Do they account for completing projects on time, or are there consistent delays? Are they using a quality contractor? Are residents in previous buildings happy? A little more digging may be required, but you need to know if they are well-funded.
Do you like the design of previous works? Do they have a reputation for designing buildings that have outperformed?
Do you like the aesthetic of previous works? Timeless, comfortable, and elegant, usually the right mix.
There are plenty of good agents, but a select number of great agents exist. Over time one's reputation and honest and fair dealings help season an agent. A great agent can determine whether the building will sell through with pricing amendments or underperform.
The development can have a star-studded team, but you have a problem if the finished product falls short of quality.
Does the building have too many useless amenities, which costs you money? Nobody likes high monthly condo common charges unless it is worthwhile.
There is nothing worse than buying a building that is investor-heavy. In distress cases, investors usually will fire or sell their assets, and you are left holding your unit in a building full of lower comps. Also, tenants generally don't treat buildings like owners, resulting in excess wear and tear.
Are there too many columns in the apartment? Is the floor plan user-friendly? Are the ceilings high enough? Is the apartment bright, dark, etc.? Does the condo have exposure or face a wall?
Look for what defines the development and the overall appeal.
Location still plays a role in any real estate decision. There are speculative neighborhoods, like Bushwick, based on renewal. Established neighborhoods, such as the West Village or Upper East Side, are geared towards being more risk-averse.
For example, if you come from New York's elite hierarchy, the Upper East Side may be the place you should call your home. However, if you like a more laid-back lifestyle with many restaurants and amenities, perhaps the West Village or Noho is right.
Still, not all streets within these neighborhoods are equal, much like not all square feet are created equal. Roads are just as important as the neighborhood.
Without representing a seasoned exclusive buyer's broker, the chances of purchasing the right property even diminished. Understanding and applying the Elika Micro Formula does not mean you should go without representation.
Real estate data trends are lagging indicators, and most real estate agents will not provide you with an unbiased market analysis. Remember, their job is to sell you the property at the highest price. There is no one better to have on your team than a real estate advisor representing your interests and lives and breathing real estate 24/7, 365 days a year. Reading real estate news can be a backward indicator or biased since the sources are often developers' seller brokers and agents. There are quality publications such as the New York Times and the Wall Street Journal, but the writers are not brokers/agents on the frontline.
As a buyer's broker, my interest has always identified homes for risk-averse buyers and residential investment opportunities. We focus on finding and securing unique properties for my clients with a profile and cache built to outperform.
We have previously recommended buildings including 25 Bond Street, 400 West 12th Street, 15 Central Park West, 500 West 21st Street, 70 Vestry, 160 Charles Street, 160 Leroy Street, and the yet-to-launch 40 Bleecker, to name just a few. Successful deals have created a proven track record of representing clients, exceeding rental yields, capital appreciation, and resale value expectations. Even 160 Leroy, which hasn't closed yet, and 40 Bleecker have the makings of real estate greatness, fitting into the Elika Micro Market Club. We only consider properties for clients we believe New Yorkers want to live in.
It is also not easy to access Schedule A (First –Amendment) family & friends pricing in new construction, but a seasoned broker/agent can. Working with an experienced broker with industry relationships will often yield the most significant return. When purchasing the right new construction, those with the foresight to buy the right unit off the plan can see upwards of 20%+ in paper gains before the development is completed.
The attributes of the Elika Micro Formula are the foundation for an intelligent purchase, whether you are a home buyer or an investor. It is not a get-rich scheme, however. Patience is the key to long-term gains. Finding the right property may take weeks, months, or even years. However, remember that the market is biased upward over the long term if that means eschewing short-term gains.
Granted, this may mean holding through a difficult economic period. The process will help you identify quality properties that you should appreciate in the long term. While it took tremendous courage to buy New York City real estate in the distressing days a decade ago, you can build substantial wealth if you trust our process and have the finances.
For instance, the going rate at 15 Central Park West in 2007 was $2,000 per square foot, compared to the current $7,500.
When seeking the best New York City real estate, know what to look for.