Describing New York City in just one sentence is impossible. After all, New York City is home to many celebrities, world-class restaurants and bars, scenic skylines, and a seemingly endless hustle and bustle. If you're in the market for a new apartment, New York City is also home to some notoriously steep rental prices, even though recently, the market has softened. According to recent REIS market data, the average asking price for rent in New York City has risen to $3,017, compared to the national average of $1,062.
Perhaps the most obvious reason is the spatial limitations of living in such a metropolitan area. When many people want to live within the same area, the price of land skyrockets; this translates to steeper rental prices. Another reason rental prices have inflated is that of property taxes. New York holds the second-highest property tax rates on apartments in the U.S. A portion of this cost gets carried over to tenants to compensate for the added expense.
New York City's zoning jurisdictions also regulate building specifications (like lot size, placement, and height) of new properties, forcing wealthy inhabitants to branch out from prime locations, and place high bids in areas where rent was more affordable.
Your annual salary should be 40 times your monthly rent as a general rule of thumb. In many cases, your landlord will require you to prove this prerequisite before renting. Based on a typical college graduate's salary at a Fortune 500 (usually between $60,000-$80,000), you should spend around $1,500-$2,000 per month.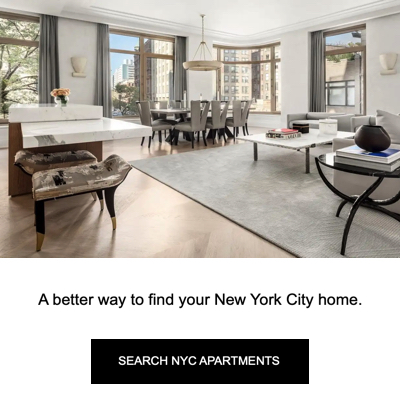 While it may be concerning that this amount falls short of the city's average of $3,017, rest assured that there are some actionable methods for finding apartments within your budget.
If you're on a budget, you might want to put your dreams of living near Midtown or Downtown on hold, as moving away from central locations will save you significant money on rent. Several neighborhoods outside the city host affordable apartments with reasonable commute times. Take Brooklyn's Bed-Stuy, Clinton Hill, Bushwick, and Gowanus neighborhoods.
Morningside Heights in Upper Manhattan (near Columbia University) is also home to two and three-bedroom apartments priced similarly to their Brooklyn counterparts. According to Streeteasy, most apartments in these areas cost less than $1,500 per roommate, with commute times of 15-20 minutes to Dumbo or the Financial District or just below 30 minutes to Union Square. If you're willing to pay a little extra for privacy, there are also some studio apartment listings for around $1,800 per month.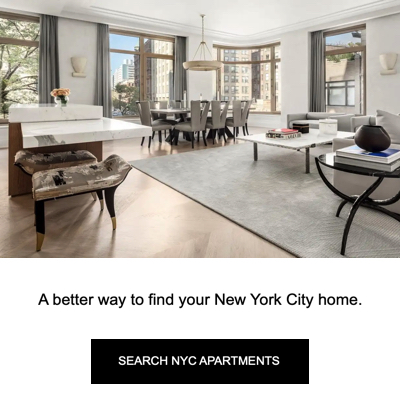 Although living with someone you don't know may not be as appealing as living with a best friend or significant other, having a roommate (or multiple) is a great way to cut costs on rent and perhaps move into a more beautiful apartment or area than you could afford on your own. You will, after all, become more familiar with your roommates over time and have someone to split up the chores with. Factoring into your budget, your share for utilities, cable, phone, and internet should give you an idea of the total monthly cost of the apartment.
You will also want to leave room in your budget for transportation, maintenance fees, renters insurance, and any other miscellaneous costs you did not anticipate initially. This can be a lot to keep track of, especially amongst the small purchases we make (and subsequently forget) every day. Fortunately, mobile banking apps like Chime can help you save money automatically to free up your budget for living expenses. This is especially useful if you haven't gotten into tracking your finances.
As with most things, the early bird gets the worm. You should begin your apartment search early on. Ideally, 2-3 months before the date you'd like to move in. This allows time for finding the suitable apartment, the application process, which includes credit and background checks before you move in, and gives you a head start on applicants who began their searches too close to their move-in date. And while looking online is the most convenient of options, don't forgo the advantages of speaking with brokers directly.
Advertising listings online cost money and overwhelm brokers with an influx of emails from unqualified applicants. Liam McCarthy, a licensed broker in Brooklyn and Manhattan, admits that 75% of his best listings never make it online.
Instead, applicants who made their interest apparent in person or over the phone are notified of a new listing's availability. Similarly, landlords who are familiar with you and see you as an ideal tenant may be more willing to accommodate your financial situation — going the extra mile to establish that personal connection might be the difference between finding a perfect apartment and saving money.