New York City, the "Big Apple," is a captivating and dynamic metropolis that beckons travelers from all corners of the globe. Renowned for its towering skyscrapers, diverse neighborhoods, and vibrant cultural scene, NYC offers an array of attractions to suit every taste and interest. From historic landmarks to awe-inspiring views, the city promises an unforgettable experience for all who venture here. This comprehensive guide will delve into the top 10 must-visit attractions in New York City, each representing a unique facet of this extraordinary urban tapestry.
No visit to New York City is complete without paying homage to Lady Liberty, an enduring symbol of freedom and democracy. Standing tall on Liberty Island, the Statue of Liberty was a gift from France to the United States in 1886. Visitors can take a ferry to Liberty Island to explore the statue's pedestal and museum and enjoy breathtaking Manhattan skyline views. Nearby Ellis Island, once the gateway for millions of immigrants, houses the Ellis Island National Museum of Immigration, where visitors can learn about the diverse stories of those who came to America seeking a better life.
Amid the hustle and bustle of Manhattan, Central Park offers a serene escape into nature. Spanning 843 acres, this sprawling green oasis boasts meandering pathways, tranquil ponds, picturesque gardens, and many recreational activities. Locals and visitors flock to Central Park for picnics, jogging, bike rides, boating, and even horse-drawn carriage rides. The park's iconic landmarks, such as Bethesda Terrace, Bow Bridge, and the Central Park Zoo, add to its charm.
Times Square, famously dubbed "The Crossroads of the World," is a dazzling display of neon lights, billboards, and continuous energy. This iconic commercial and entertainment hub is where Broadway and Seventh Avenue intersect. It is the beating heart of New York City, alive with theaters, shopping, dining, and numerous street performances. Times Square truly comes alive at night when the neon lights illuminate the area in a mesmerizing display of colors.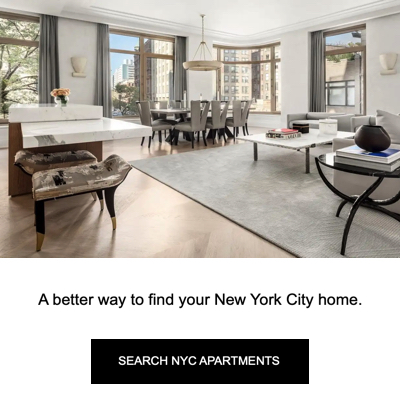 The Empire State Building is an architectural marvel that has dominated the Manhattan skyline since 1931. Ascending to the building's 86th-floor observatory offers visitors breathtaking panoramic views of the city below. The observatory's open-air deck provides unparalleled vistas of iconic landmarks, such as the Chrysler Building, Central Park, and the Hudson River. Whether visited during the day or night, the Empire State Building promises a truly awe-inspiring experience.
Known simply as "The Met," the Metropolitan Museum of Art is one of the world's largest and most prestigious art museums. Its collection spans over 5,000 years of human history and includes art from various cultures and civilizations. From ancient Egyptian artifacts to European masterpieces and contemporary works, The Met's exhibits cater to art enthusiasts and history buffs alike. Walking through its hallowed halls, visitors are transported through time and across continents.
Broadway, synonymous with top-notch theater productions, is a worldwide dream destination for theater lovers. The Theater District, located in the heart of Manhattan, hosts many world-class shows, ranging from timeless classics to groundbreaking new productions. Whether you're a fan of musicals, dramas, or comedies, experiencing a Broadway show is a quintessential NYC experience that promises to leave a lasting impression.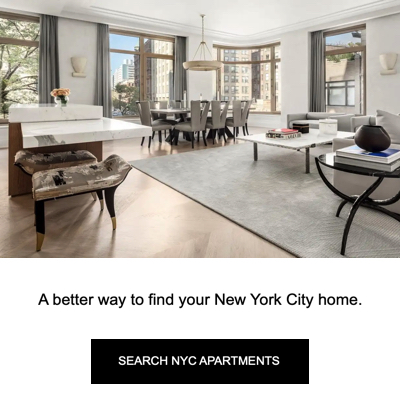 Located atop One World Trade Center, the One World Observatory offers visitors a moving experience that symbolizes resilience and hope. The building, completed in 2013, is a testament to the city's strength following the tragic events of September 11, 2001. Visitors can witness unparalleled views of the city and the surrounding skyline from the observatory's vantage point on the 100th to 102nd floors.
The Brooklyn Bridge is an iconic symbol of New York City's ingenuity and architectural grandeur. Connecting Manhattan to Brooklyn, this historic suspension bridge was completed in 1883 and was the first to span the East River. Walking or biking across the bridge offers visitors stunning views of both boroughs, making it a popular spot for photography and strolls.
The 9/11 Memorial and Museum is a poignant tribute to the nearly 3,000 lives lost in the tragic events of September 11, 2001. The twin reflecting pools, set within the footprints of the former Twin Towers, feature cascading waterfalls and inscriptions of the victims' names. The underground museum offers an emotionally moving journey through the events of that fateful day, providing a space for reflection and remembrance.
The High Line is a remarkable elevated park built on a former railway line on Manhattan's West Side. Spanning over a mile, the park is adorned with lush gardens, art installations, and various seating areas, providing a tranquil retreat amidst the urban landscape. Strolling along the High Line offers visitors a unique perspective of the city and access to trendy neighborhoods like Chelsea and the Meatpacking District.
New York City's top 10 must-visit attractions represent the diverse essence of this extraordinary metropolis. From the iconic landmarks that symbolize freedom and hope to the cultural institutions that celebrate human creativity, each attraction offers a unique facet of the city's rich history and vibrant spirit. Whether you're exploring Central Park's greenery, savoring Broadway's theatrical magic, or paying tribute at the 9/11 Memorial, the experiences in NYC are bound to leave a lasting impact on every visitor. Plan your journey to the "City That Never Sleeps" and adventure through its most captivating gems. New York City awaits, ready to weave its magic around you.