As one of the most popular cities globally, New York is full of surprises. Even well-established New Yorkers don't know every secret it holds, and you can discover plenty among its varied famous streets. You may or may not know ten interesting facts about New York City. Today, we're taking a closer view of what makes this city unique.
If you've ever wanted to learn a new language, NYC might be the place to go. According to one study, about 650 languages and dialects are spoken across metropolitan areas. It's an incredible number for any major city. It becomes even more interesting when you learn that some languages, like Quechua or Garifuna, are extremely rare or dying out in their countries of origin. About a third of New Yorkers are foreign-born, making for an incredibly diverse melting pot where cultures and ethnicities from almost every corner of the globe can be found.
If you're ever in the Canarsie neighborhood of Brooklyn, take some time to visit the entire city's oldest building. Known as the Wyckoff House, the simple colonial-style home was built by Netherlands native Pieter Claesen Wyckoff on land he purchased in 1636 from the local Lenape people. Best estimates put its construction date at 1652, only 27 years after the Dutch colony of New Amsterdam was established. In 1965, it was declared an official city landmark and is now a museum dedicated to the city's Dutch heritage.
This one gets thrown around a lot, but the story has many exciting tidbits revealing details about the city's founding. In 1624, the Dutch West India Company established the colony of New Netherlands on land that would later encompass all of present-day NYC. The story goes that in 1626, the settlers bought the island of Manhattan from the native inhabitants for traded goods valued at 60 guilders (about $1,143 today). They changed the city's name to New York in honor of the Duke of York, who had sponsored the mission. In 1664, as part of a series of ongoing wars between England and the Netherlands, New Amsterdam was captured by an English naval squadron.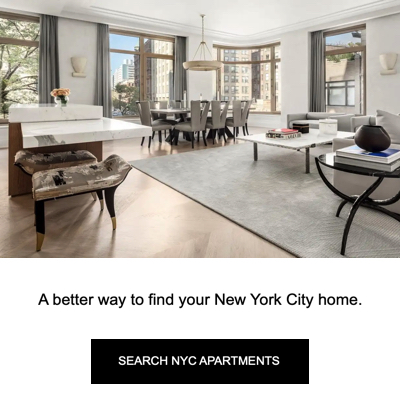 If you've never seen it in person before, the sheer scale of Central Park can catch you off guard. It can take about two hours to walk its entire length, with an area of 843 acres (1.137 square miles). It may surprise you that it's a prime spot for birdwatching with all that green space. Out of approximately 800 known North American bird species, more than 200 have appeared in Central Park. Every spring, migration brings hundreds of them out into the open. Not a bad way at all to spend a day with the family.
Everyone's heard "Big Apple" when referring to NYC, but how many people know where the phrase comes from? Yes, you read that correctly. Although a matter of debate, the most common explanation for the city's famous nickname comes from horse racing commentary. In an article written in 1921, journalist John F. Fitzgerald made the first known use of the phrase when he wrote, "There's only one Big Apple. That's New York."
For all the gold that Fort Knox has (about 147 million ounces at last count), it doesn't hold a candle to the Federal Reserve Bank in Manhattan. Located about 80ft below the streets of Manhattan, the Federal Reserve Bank of New York holds what they claim to be the largest gold bullion reserve in the world—roughly 212 million ounces, about 50% more than Fort Knox. As you'd expect, the place is a veritable fortress, with steel-reinforced concrete walls, every type of surveillance system you can imagine, and only a single entrance blocked by a nine-foot-high, 90-ton steel cylinder set into a 140-ton frame. Free tours are available for the curious but don't expect to walk out with any free samples.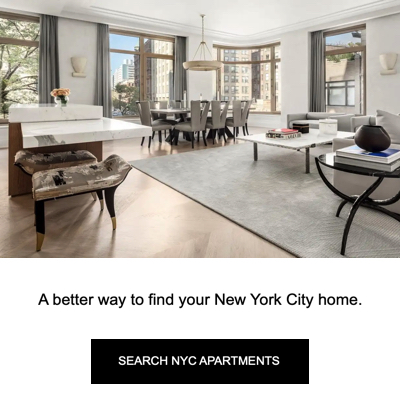 New York City has an extensive public transportation system, with its subway system being one of the world's biggest. There are 34 lines, 469 stops, and more than 665 miles of track. That's enough to stretch from NYC to Chicago if it was laid end to end. For anyone who's ever wondered how long it would take to travel the entire thing, a 25-year-old lawyer found out in 2016 when he rode to every stop in just 21 hours, 49 minutes, and 39 seconds. It's a fantastic feat and not one that many of us would ever care to emulate, even if you could get the L-train to run on time.
Staten Island tends to be the one most people forget about out of all the five boroughs. In the early '90s, after years of neglect and poor management from the city council, things came to a head when it voted to secede from the rest of New York City. Despite 65% of Staten Island residents voting in favor of the move, it was ultimately blocked by the state assembly. Since then, the secession campaign had reignited a few times in 2014 when Bill de Blasio became Mayor. As outlandish as the idea sounds, it becomes understandable once you learn about its sordid history with Manhattan.
It sounds like something out of a cheap fantasy novel, but if you went back to 1941, you would have found cowboys on horseback along 10th Avenue. The reason was a now-defunct train line that many locals appropriately referred to as "The Butcher." No tram; it was a full-sized railway line from 1846 to 1941 between 10th and 11th Avenues, with no barriers, fences, or platforms. Due to the dangers, real cowboys were shipped in from the West to help manage the situation. Their job was to ride their horses ahead of the trains while waving red flags to warn people away. Despite their best efforts, more than 430 people died before the line was finally shut down in 1941. Interestingly, this old train line is still around today, though you'll probably know it now as the High Line.
Above the skyline and stretching for 18 miles around Manhattan, there's a translucent wire you've probably never noticed. It's called an eruv and exists due to the Jewish Sabbath. Under Jewish law, observant Jews cannot carry anything publicly on the Sabbath, whether groceries, children, or books. The eruv encircles much of Manhattan to get around this, acting as a spiritual boundary that turns the public spaces into private spaces. Like most things here, the eruv doesn't come cheap. Orthodox synagogues pay $100,000 yearly to maintain the wires inspected by a rabbi every Thursday before dawn to confirm that they're all still attached. In 2011, a wire broke near the United Nations building, and there was a bit of a panic when repair crews couldn't get past security to fix it. The whole thing is taken very seriously.