The real estate industry is undergoing a profound transformation, and at the heart of this revolution is Artificial Intelligence (AI). With its ability to process vast amounts of data, automate tasks, and provide personalized experiences, AI is reshaping how properties are bought, sold, managed, and experienced. From improving data analysis to enhancing customer interactions, AI streamlines processes and creates a more efficient, accessible, personalized real estate market.
In real estate, data is a goldmine of insights, and AI is the tool that enables professionals to unlock their full potential. Traditional data analysis methods often fall short in dealing with the complexity and volume of real estate data. This is where AI comes into play. AI-powered algorithms can swiftly analyze vast datasets, extracting patterns and trends that might not be immediately apparent to human analysts.
For instance, AI can process historical sales data, rental yields, capital appreciation, demographic information, economic indicators, and patterns to predict property values and market fluctuations. This predictive analysis empowers stakeholders such as real estate agents, investors, and buyers to anticipate trends, assess risk, and make well-informed decisions. As AI evolves, its predictive capabilities will likely become even more accurate and insightful, enabling real estate professionals to navigate the market more confidently.
In the world of real estate, customer experience is paramount. AI is revolutionizing this aspect by providing personalized and efficient interactions. Chatbots and virtual assistants have become increasingly common as the first point of contact for potential buyers and renters. These AI-driven tools can respond instantly to inquiries, schedule property viewings, and offer recommendations based on individual preferences.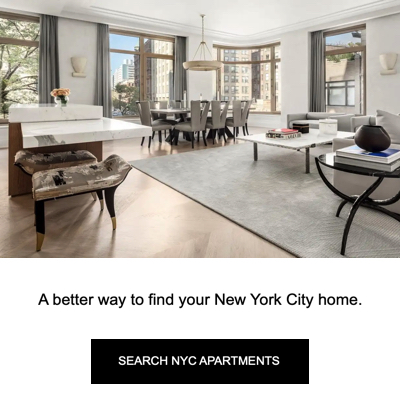 Imagine a scenario where a prospective buyer is searching for a new home. They can input specific criteria such as location, budget, preferred amenities, and architectural styles through an AI-powered platform. The AI algorithm then swiftly generates a curated list of properties that match these preferences, saving the buyer significant time and effort. This level of personalization not only enhances the customer experience but also increases the likelihood of finding the perfect property.
AI is transforming the buying and selling of properties and optimizing their management. For property managers and landlords, maintenance is critical to ensuring tenant satisfaction and preserving property value. AI-driven predictive maintenance is revolutionizing this process. By analyzing data from sensors installed in properties, AI algorithms can predict potential maintenance issues before they escalate into costly problems. This proactive approach ensures timely repairs, reduces maintenance costs, and enhances the overall quality of property management.
Moreover, AI is playing a role in making properties more energy-efficient. Integrated with AI, smart home technologies can learn occupant behavior and adjust heating, cooling, and lighting systems to minimize energy consumption. This benefits the environment by reducing the carbon footprint of buildings and translates into cost savings for property owners.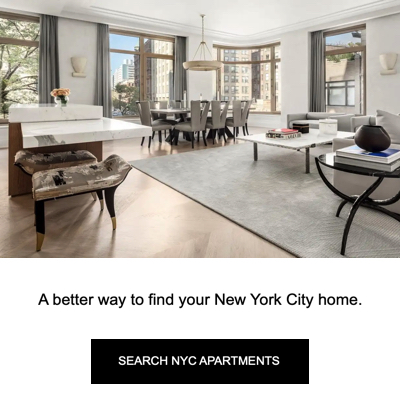 Real estate investment has traditionally been a blend of experience and intuition. However, AI is changing this dynamic by introducing data-driven decision-making processes. AI algorithms can assess the potential value of properties by considering various factors such as location, historical performance, market trends, and even neighborhood developments. This data-driven approach empowers investors to allocate their resources strategically and maximize their returns.
Furthermore, AI can analyze rent prices in different neighborhoods, helping landlords set competitive rental rates. By leveraging AI insights, property owners can balance attracting tenants and optimizing rental income. This data-driven approach benefits investors and contributes to more transparent and fair rental markets.
The way properties are marketed and experienced is also significantly transformed due to AI. Virtual Reality (VR) and Augmented Reality (AR) technologies powered by AI are revolutionizing property tours. Prospective buyers can now take immersive virtual tours of properties from the comfort of their homes. This innovation saves time and resources and expands properties' reach to a global audience.
Online real estate platforms also leverage AI to create more personalized user experiences. These platforms can analyze user behavior, search history, and preferences to recommend properties that align with the buyer's interests. This AI-driven approach streamlines the property search process and ensures potential buyers have options that closely match their preferences and requirements.
While the potential of AI in real estate is immense, it also comes with challenges and ethical considerations that must be addressed. Data privacy and security are paramount concerns, mainly as AI systems rely on large amounts of personal and financial information. The industry must adopt robust data protection measures and ensure that AI systems are transparent, secure, and compliant with regulations.
There is also a risk that AI algorithms could inadvertently perpetuate biases or discriminatory practices in the real estate market. Biased algorithms could impact property valuations, rental rates, and accessibility. To mitigate this risk, the industry must develop and implement fair and unbiased AI algorithms that ensure equitable outcomes.
Artificial Intelligence is fundamentally reshaping the real estate industry, from smarter data analysis to enhancing customer experiences and optimizing property management. AI and real estate fusion promises a more efficient, accessible, and transparent market. As AI technology evolves and matures, its potential to enhance decision-making, streamline processes, and revolutionize how properties are bought and sold is boundless.
However, the successful integration of AI in real estate hinges on responsible and ethical deployment. Striking the right balance between technological innovation and ethical considerations will define the future of AI in real estate. By harnessing the power of AI while upholding ethical standards, the real estate industry can create a dynamic and prosperous market that benefits all stakeholders – buyers, sellers, investors, and the broader community. As we embark on this transformative journey, AI and real estate synergy are poised to reshape the industry.