Marriage is a significant life event that often brings two individuals together to build a life full of shared experiences and goals. However, for some couples, the topic of real estate can become a source of tension and, in some cases, a reason for divorce. In this article, we will explore how real estate issues can impact marital relationships, discuss common real estate-related causes of divorce, and provide guidance on planning for a secure future when getting married to avoid distress in case of divorce. Additionally, we will delve into other significant real estate and divorce aspects that couples should be aware of to ensure a harmonious partnership.
Real estate is pivotal in many marriages, as couples often invest together in homes, properties, and real estate ventures. While real estate can be a source of financial stability and growth, it can also introduce complexities that may strain the marital bond. Here are some common ways real estate impacts marriages:
Financial Stress: Purchasing a home or property often requires significant financial commitment. Couples may argue over the budget, mortgage payments, and the allocation of funds for maintenance or upgrades.
Differing Priorities: One partner may prioritize investing in real estate for financial security, while the other may prefer to allocate resources to other goals, such as travel, education, or retirement.
Property Disputes: Decisions about property management, renovations, or selling can lead to disagreements, especially when both partners have different visions for the property.
Legal Complexities: The legal aspects of property ownership, including prenuptial agreements, asset division during divorce, or joint ownership, can become contentious issues in the event of divorce.
While many factors can contribute to divorce, real estate-related issues can significantly contribute to marital strife. Here are some common real estate-related causes of divorce:
Disagreements over Homeownership: Couples may be at odds over whether to purchase a home, the location, or property type. These disputes can escalate and lead to separation if not resolved.
Financial Strain: Investing in real estate often requires substantial financial resources, and disputes over budgets and financial priorities can lead to marital discord.
Mortgage and Debt: If one partner is responsible for a significant portion of the mortgage or debt associated with a property, this can create financial disparities that strain the marriage.
Property Division: During divorce, dividing jointly owned real estate can be a complex process. Disputes over property division can lead to lengthy legal battles.
In addition to the common causes mentioned above, several other real estate-related factors can contribute to divorce: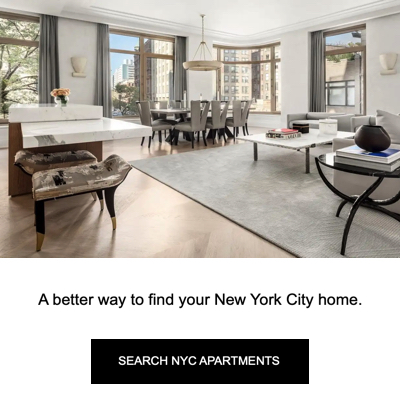 Maintenance and Repairs: Disagreements about who is responsible for property maintenance, repairs, and renovations can strain a marriage. Neglected maintenance can lead to further property devaluation, compounding the financial stress.
Investment Risks: Real estate investments have inherent risks like market fluctuations and property depreciation. Financial stress can escalate if a real estate investment takes a downturn, leading to marital strain.
Real Estate Ownership by One Spouse: One spouse may sometimes have significant real estate assets or investments before marriage. Disagreements about treating these assets during divorce can lead to contentious legal battles.
Rental Income and Expenses: Couples who own rental properties may encounter disagreements related to rental income distribution and expenses. Managing rental properties can be time-consuming, adding additional stress to the relationship.
To avoid the distress real estate-related issues can cause in a divorce, couples can take proactive steps to plan for a secure future. Here are some key strategies to consider:
Prenuptial Agreements: Prenuptial agreements allow couples to outline the division of assets, including real estate, in the event of divorce. While they may seem unromantic, they provide clarity and can protect both parties.
Open Communication: Honest and open discussions about real estate goals, financial priorities, and budgeting are crucial. Couples should ensure they are on the same page before making significant real estate investments.
Legal Consultation: Seek legal advice before purchasing real estate together or making significant investments. A legal professional can help clarify property ownership, financial responsibilities, and potential outcomes in case of divorce.
Financial Planning: Couples should engage in comprehensive financial planning that includes real estate, retirement savings, investment goals, and emergency funds. Having a financial plan in place can reduce stress and provide a clear roadmap for the future.
Review and Update: Periodically review and update your financial and estate plans. Life circumstances change, and revisiting your plans ensures they align with your current situation and goals.
Real estate can be a double-edged sword in marriages, contributing to financial stability or becoming a source of stress and disagreement. To avoid distress if divorce becomes a reality, couples should communicate openly, consider prenuptial agreements, seek legal advice, and engage in comprehensive financial planning. By addressing real estate-related issues proactively, couples can strengthen their union and navigate the complexities of property ownership with greater clarity and confidence.
Ultimately, a strong partnership built on mutual understanding and shared goals can help ensure that real estate does not become a cause of divorce but rather a source of stability and prosperity in a marriage. Recognizing and addressing potential real estate-related challenges early can help couples build a harmonious and enduring relationship that stands the test of time and financial fluctuations.