Buying or selling real estate is a complex endeavor that requires knowledge, expertise, and strategic decision-making. In such scenarios, a licensed professional known as a realtor can be an invaluable asset. This comprehensive article delves deeper into the world of realtors, exploring their roles, responsibilities, and the significant value they bring to the real estate process.
A realtor is a professional who holds a real estate license and is a member of the National Association of Realtors (NAR), the largest trade association for real estate professionals in the United States. While "realtor" and "real estate agent" are often used interchangeably, it's essential to recognize that not all real estate agents are realtors. Realtors differentiate themselves by adhering to a strict code of ethics set by the NAR, which emphasizes honesty, integrity, and professionalism in all real estate dealings.
Finding a reputable and experienced REALTOR in your local area is essential for a successful real estate transaction. To locate a REALTOR near you, consider utilizing various resources and strategies. One of the most effective methods is to start with recommendations from friends, family, or colleagues who have had positive experiences. They can provide valuable insights into the REALTOR's communication skills, market knowledge, and overall competence. Additionally, online platforms and real estate websites often feature reviews and ratings of local REALTORS, allowing you to assess their reputation and client satisfaction.
Don't hesitate to interview potential REALTORS to gauge their expertise, understanding of local market trends, and alignment with your specific needs. A strong connection and open communication with your chosen REALTOR are vital to ensure a smooth and successful real estate journey. By trying to find the right REALTOR near you, you can confidently navigate the complexities of buying or selling a property, knowing you have a dedicated professional.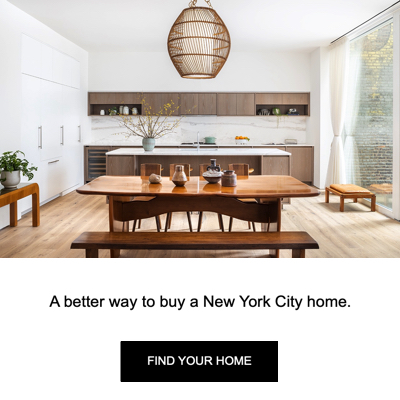 Realtors assist buyers in every step of the home-buying process. They understand the client's needs, preferences, and financial capabilities. Access to comprehensive listing databases allows realtors to identify suitable properties that align with the buyer's requirements. They schedule and accompany clients on property showings, providing valuable insights into the pros and cons of each property. When the buyer finds their ideal home, the realtor helps them navigate the negotiation process, ensuring they secure the best possible terms and price. Realtors also assist with due diligence, coordinating home inspections, and guiding clients through closing.
One of the key advantages of working with a realtor as a buyer is their ability to provide market expertise. Realtors possess in-depth knowledge of local market conditions, including pricing trends, supply and demand dynamics, and neighborhood developments. This knowledge empowers buyers to make informed decisions about the value of a property and the negotiation strategy.
For sellers, realtors play a pivotal role in ensuring a successful sale. They begin by conducting a market analysis, evaluating comparable properties, and determining an appropriate listing price. Realtors employ effective marketing strategies to promote the property, including professional photography, virtual tours, and online listings. They handle inquiries, schedule showings, and negotiate offers on behalf of the seller. Realtors aim to maximize the seller's profit while ensuring a smooth transaction through their expertise in pricing, market conditions, and negotiation. They also assist with contract management and guide the closing process.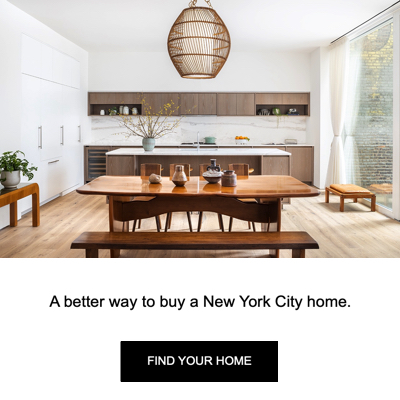 Realtors bring their knowledge of the local market to sellers, enabling them to set a competitive and realistic listing price. This strategic pricing helps attract potential buyers and increases the chances of receiving attractive offers. Additionally, realtors have a vast network of contacts, including other real estate professionals, which allows them to market the property effectively and reach a broader audience.
Realtors possess extensive knowledge of local real estate markets. They constantly monitor market trends, including property values, neighborhood developments, and economic factors impacting the buying or selling process. This knowledge allows realtors to provide clients with accurate information and insights, helping them make informed decisions. Realtors also understand zoning regulations, property laws, and disclosure requirements, ensuring compliance and minimizing legal risks for their clients.
In addition to market knowledge, realtors have expertise in navigating the intricate legal and paperwork aspects of real estate transactions. They stay up-to-date with changing regulations, contract requirements, and disclosure obligations. This expertise helps clients navigate potential pitfalls and meets all legal obligations.
Negotiation is a critical skill that realtors excel in. Acting as intermediaries between buyers and sellers, realtors negotiate purchase offers, counteroffers, and other transaction terms. They strive to secure the best possible outcomes for their clients while maintaining professionalism and facilitating effective communication. Realtors also assist in contract management, reviewing and explaining contract terms to their clients and ensuring all legal obligations are met. Unlike many US Cities, realtors in NYC cannot provide legal advice or contract review. Their experience handling complex contracts and potential contingencies helps protect their client's interests.
Realtors bring a neutral and objective perspective to the negotiation table. They are skilled in analyzing market data, assessing the other party's motivations, and devising effective negotiation strategies. This allows them to advocate for their client's interests and help them achieve their goals while maintaining a constructive and professional relationship with the other party involved.
Realtors possess extensive networks within the real estate industry. They collaborate with various professionals involved in the real estate process, including mortgage brokers, home inspectors, appraisers, title companies, and real estate attorneys. This network allows realtors to provide recommendations and connect their clients with trusted professionals who can assist with financing, property inspections, legal matters, and other crucial aspects of the real estate transaction. Realtors' access to resources and professional partnerships streamlines the process, saving clients time, effort, and potential headaches.
The network of professionals realtors have cultivated over the years is a valuable resource for clients. Whether finding a reputable home inspector, securing a competitive mortgage, or addressing legal concerns, realtors can connect clients with reliable experts in their respective fields. This access to a trusted network streamlines the real estate process and provides clients with peace of mind, knowing they have a team of professionals supporting their transactions.
Engaging the services of a realtor can significantly enhance your real estate experience, whether you are buying or selling a property. Realtors bring knowledge, market insights, negotiation skills, and professional networks. By working with a realtor who is a National Association of Realtors member, you ensure that your real estate professional upholds the highest standards of ethics and professionalism. When embarking on your next real estate venture, consider partnering with a realtor who will guide you every step, ultimately increasing your chances of successfully achieving your real estate goals.