The real estate market in New York City is notorious for its fast pace, high demand, and intricate processes. Whether buying, selling, or renting a property, having a knowledgeable and experienced real estate agent by you can significantly simplify the process and help you make informed decisions. This comprehensive guide will delve into the different types of real estate agents in New York City, including listing agents, buyer's agents, dual agents, and rental agents. We will explore their roles, fiduciary duties, and associated fees and provide tips on how to find the right agent for your specific needs.
Finding a reliable and competent real estate agent ensures a smooth and successful transaction. Here are some critical steps to finding the right agent in New York City:
Research and Referrals: Research real estate agents specializing in the desired area or property type. Seek recommendations from friends, family, or colleagues who have had positive experiences with agents.
Interview Multiple Agents: Schedule consultations with multiple agents to discuss your specific needs and expectations. Inquire about their experience, local market knowledge, track record, and commission rates. Please consider their communication skills and whether you feel comfortable working with them.
Check Credentials and Reviews: Verify that the agents you consider are licensed and registered with the appropriate regulatory bodies. Additionally, read online reviews and testimonials to gather insights from previous clients.
Request a Comparative Market Analysis (CMA): If you're selling or buying a property, ask potential agents to provide a CMA, which will give you an idea of the property's value and the agent's expertise in pricing and market analysis.
Consider Specializations: Depending on your specific needs, you may want to work with an agent who specializes in a particular property type or has expertise in a specific neighborhood or market segment. Specialized knowledge can be invaluable in navigating complex real estate transactions.
Trust Your Instincts: Ultimately, choose an agent with a good rapport and feel confident in their abilities to represent your best interests.
Communication and Availability: Ensure that your chosen agent is responsive and accessible. Effective communication is essential throughout the process, so discuss preferred communication methods and establish expectations upfront.
Market Knowledge and Experience: Look for agents who deeply understand the local market trends, property values, and negotiation strategies. Experienced agents can provide valuable insights and guidance throughout your real estate journey.
Contract Terms: Before engaging an agent, carefully review and understand the contract terms, including the duration of the agreement, commission rates, and any exclusivity clauses. Although an agent is familiar with contract terms in NY state, a real estate agent cannot advise on terms; thus, hiring a real estate attorney who provides legal advice is required and will make you feel comfortable with the terms.
Professionalism and Ethics: Choose an agent who demonstrates professionalism, integrity, and ethical conduct. Check if they are members of reputable industry organizations such as the Real Estate Board of New York (REBNY) and the National Association of Realtors (NAR).
Listing agents, also known as seller's agents, represent property owners who wish to sell their homes. Their primary responsibility is to help sellers market their properties, find potential buyers, negotiate offers, and guide them through the selling process. Listing agents have a fiduciary duty to act in the seller's best interests, providing accurate market information, pricing strategies, and effective marketing techniques. They earn their commission as a percentage of the sale price, typically ranging from 5% to 6%, which the seller usually pays upon the successful closing of the transaction.
Buyer's agents work for individuals or families looking to purchase properties. Their main objective is to assist buyers in finding suitable properties, negotiating offers, and guiding them through the purchasing process. Buyer's agents have a fiduciary duty to act in the best interests of their clients, providing them with market insights, property analysis, and expert advice. The seller typically pays the commission for the buyer's agents as part of the overall transaction costs, typically 2.5% – 3% in co-brokering the 5%-6% commission for which the listing agent is in a contract. This means that as a buyer, you can benefit from a buyer's agent's services without paying their fees directly.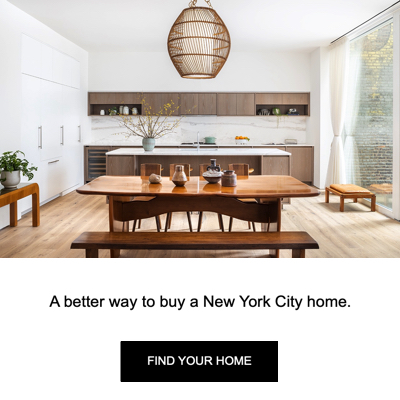 Dual agency occurs when a real estate agent represents the buyer and the seller in a transaction. In this scenario, the agent must navigate the delicate balance of representing the best interests of both parties. Dual agents must disclose their dual agency status to all parties and maintain strict neutrality throughout the transaction. While the dual agency can provide convenience, it's important to note that the potential for conflicts of interest exists. Dual agents usually receive a commission from both the buyer and the seller, or in some cases, a higher commission from one party to compensate for the potential conflict.
Rental agents specialize in assisting tenants in finding suitable rental properties. Their responsibilities include conducting property searches, scheduling viewings, negotiating lease terms, and ensuring a smooth rental process. Unlike buyers or sellers, tenants pay the rental agent's fee directly. In New York City, rental agents commonly charge a broker's fee equivalent to one month's rent – 15% of the first year's rent, although this can vary based on specific circumstances. Tenants must clarify the fee structure and understand the rental agreement terms before engaging a rental agent's services.
In New York City, a real estate agent and a broker are professionals in the real estate industry, but they have different licensing and responsibilities.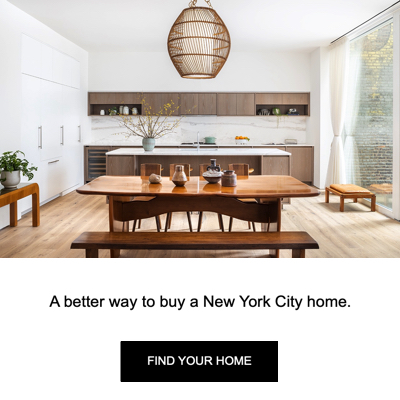 A real estate agent, also known as a salesperson, is an individual who has obtained a real estate license and works under the supervision of a licensed real estate broker. To practice real estate, agents must complete specific educational requirements and pass a state licensing exam.
Real estate agents are responsible for assisting clients in buying, selling, or renting properties. They work directly with clients, showing properties, negotiating deals, and facilitating transactions. However, agents cannot work independently or operate their real estate businesses. They must be affiliated with a licensed real estate broker or brokerage firm.
On the other hand, a real estate broker is a licensed professional who has fulfilled additional requirements beyond those of a real estate agent. Brokers have more experience, knowledge, and qualifications, allowing them to work independently and operate their brokerage firms.
To become a broker in New York, individuals must first obtain a real estate agent license and then complete additional education and experience requirements. Brokers are also required to pass a separate broker licensing exam. Once licensed, brokers can work independently, hire agents under their supervision, and establish their brokerage firm.
Brokers have greater responsibilities compared to agents. They oversee the activities of their agents, ensure compliance with laws and regulations, handle more complex transactions, and may engage in activities such as property management and commercial real estate deals.
In summary, a real estate agent in New York City is a licensed professional who works under the supervision of a broker and assists clients with buying, selling, or renting properties. On the other hand, a real estate broker is a licensed professional who has fulfilled additional requirements and can work independently, hire agents, and operate their brokerage firm.
Navigating the real estate market in New York City requires the guidance and expertise of a skilled real estate agent. Whether buying, selling, or renting a property, understanding the different types of agents and their roles is crucial. Listing agents represent sellers, buyer's agents assist buyers, dual agents handle both sides of a transaction, and rental agents specialize in rentals. Each type of agent has fiduciary duties towards their clients and earns a commission based on the successful completion of the transaction. It's essential to clarify fee structures and understand who pays the fees upfront. When searching for an agent, seek recommendations, explore online platforms, and conduct interviews to find the right professional who aligns with your needs and goals. With a knowledgeable agent's assistance, you can confidently navigate the complex real estate market in New York City.