For the longest time, the standard practice for closings in the real estate industry has been for all parties to physically meet in person, usually at an attorney's office, where documents will be notarized and signed before the final checks are handed over. While plenty of transactions are still handled this way, it's becoming increasingly common to do the whole thing remotely.
Read on for anyone considering closing their home purchase remotely to learn how it's done.
A remote closing, sometimes called a virtual closing, is when all identities are verified virtually, and all (or most) documents are signed and transferred electronically. In addition, the closing costs and funds are transferred using a wire transfer or a certified check that is hand delivered by courier. The main benefit of this approach is that it allows all parties to complete the transaction from the comfort of their home or office. There's no need to schedule an in-person meeting at a time that works for all parties, and you have more time to review your paperwork before sending it in.
Other than that, a remote closing is the same as an in-person closing. Once done, the seller gets their money, and the buyer gets the deed and keys to their new home.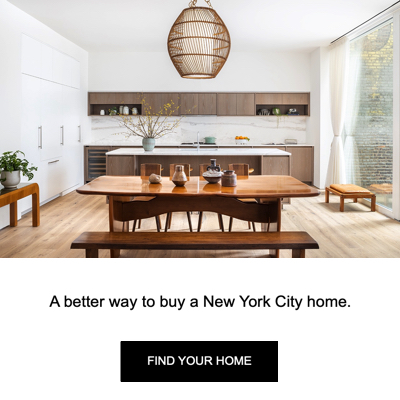 Remote closings have existed for a while but were not widely used due to the complicated laws that govern the closing process. In NYC, a key challenge was that a notary had to witness a document signing live. Another roadblock was the stubborn nature of the real estate industry, which tends to be relatively slow in adopting new technologies or ways of doing things.
That all changed with the arrival of the Covid-19 pandemic and the resulting lockdowns. Transactions in the closing process were put on hold because neither party could meet in person. To solve this issue, Governor Cuomo issued an executive order that allowed for the virtual notarization of documents. At the time, it wasn't known whether this would be a temporary or a permanent measure. The answer came in December 2021, when Governor Hochul signed Senate Bill 1780C, making the Empire state the 38th state to approve a permeant remote online notarization law (RON). On June 30, 2022, the RON law officially went into effect.
In many ways, the passing of Senate Bill 1780C wasn't a surprise. Once buyers and sellers realized they could handle the entire closing process online, they were swift to start doing so. Real estate agents, attorneys, and notaries were quick to see where the wind was blowing and eagerly embraced the need for a new approach to home closings.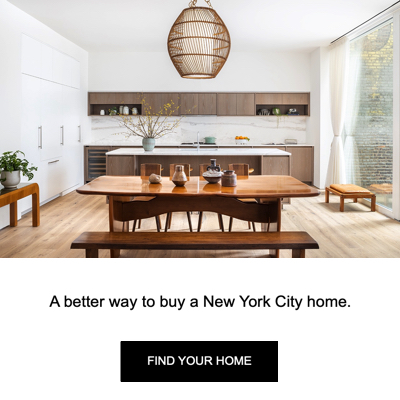 Currently, there are three main methods for conducting a remote closing, which is as follows:
With a hybrid closing method, you can sign everything that doesn't require notarization. These documents are sent out to the interested parties before the closing day. Once the closing day arrives, you will meet with the notary or closing agent in person to sign the remainder of the documents in person. While this method isn't remote, it considerably speeds up the closing process.
One option with this method is to assign limited power of attorney to your real estate attorney. This allows them to sign all documents on your behalf. Thus, freeing you from any obligation to attend the closing in person. Many closings in NYC are conducted this way. It's scarce for the buyers and sellers to ever meet in person since most of them chose this approach.
A remote online notarization (RON) is when the entire closing process is handled remotely. Instead of confirming your identity in person, you'll do it via live video call from the comfort of your home. The notary will verbally confirm that they are currently in New York. The signer will sign the document and fax or email it to the notary. Once received, the notary will notarize their copy and send it back to the signer. After 30-days, the notary will re-notarize the original signed document and file it alongside the electronically notarized copy.
IPEN involves signing your closing documents electronically but not remotely. You (or your power of attorney representative) will still need to be present at the closing, but the signatures will be done electronically with no paper involved. While this process is not done remotely, it reduces paper waste.
While the pandemic was initially responsible for pushing RON into the spotlight, its immediate benefits quickly became apparent to all interested parties. Now that remote notarizations are codified into NY law, they are here to stay and may even become the primary method for conducting a real estate closing soon.
You still need to ensure you are prepared for the closing and have all the documentation for the big day. Your buyer's agent can provide all the necessary information and prepare you for the process. Your attorney will then finalize all.