TikTok has become a powerful platform for real estate professionals to engage with a massive and diverse audience in the ever-evolving social media landscape. With its short-form video format, creative possibilities, and immense user base, TikTok offers a unique opportunity to showcase properties, provide valuable insights, and connect with potential buyers, renters, and sellers. In this comprehensive guide, we will explore a wide range of real estate ideas tailored for TikTok, providing you with strategies to captivate your audience and stand out in the competitive world of social media.
House tours are a cornerstone of real estate content on TikTok. These short, engaging videos offer viewers a glimpse inside homes, whether they're available for sale or rent. House tours provide a virtual walkthrough of a property, highlighting its unique features, layout, and ambiance. To make your house tours compelling, consider these strategies:
Engaging Captions: Craft captivating captions that pique viewers' curiosity. Highlight key selling points and intriguing details of the property.
Immersive Music: Use carefully selected background music to set the tone and mood of the tour. Music can create an emotional connection and enhance the viewing experience.
Narrative Storytelling: Create a brief narrative that guides viewers through the property. Describe the flow of the space, the functionality of each room, and the lifestyle the property can offer.
Call to Action: Encourage viewers to like, comment, and share the video. You can also direct them to your website or contact information.
House tours allow you to showcase various properties, from cozy starter homes to luxurious estates. By delivering visually appealing and informative content, you can capture the attention of potential buyers and renters.
Real estate transactions can be complex and overwhelming for many individuals. Providing valuable tips and advice through TikTok videos can position you as an expert in the field and build trust with your audience. Here are some topics to consider: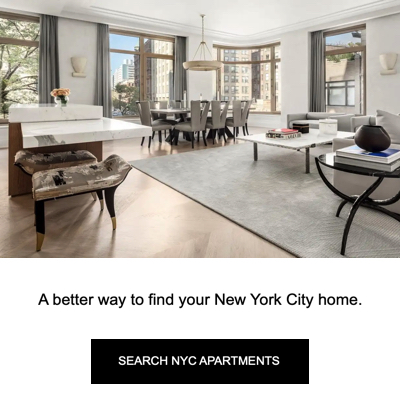 Staging for Success: Share tips on how to stage a home effectively for sale, emphasizing the importance of decluttering, depersonalizing, and creating an inviting atmosphere.
Negotiation Strategies: Offer insights into negotiation techniques, including how to make competitive offers, handle counteroffers, and secure favorable terms.
Buying vs. Renting: Create videos that weigh the pros and cons of buying versus renting, helping viewers make informed decisions based on their circumstances.
Homeownership Preparation: Provide guidance on the steps involved in preparing for homeownership, from improving credit scores to saving for a down payment.
Market Insights: Discuss market trends, including factors that influence property values, interest rates, and housing inventory. Help viewers understand how these trends affect their real estate decisions.
When sharing real estate tips, keep your content concise and actionable. Break down complex concepts into easy-to-understand, bite-sized pieces of information that viewers can apply to their own real estate journeys.
In a dynamic field like real estate, staying informed about market trends and developments is essential. Many individuals are eager to understand how current market conditions may impact their buying or selling decisions. TikTok offers an ideal platform to deliver timely and relevant market updates. Here's how:
Local Market Insights: Share insights about your local real estate market. Discuss current housing inventory, pricing trends, and any notable shifts in buyer or seller dynamics.
Interest Rate Analysis: Explain the implications of changes in interest rates on mortgage affordability and housing demand.
Regional Comparisons: Provide comparisons between different neighborhoods or regions within your market. Highlight the unique features and advantages of each area.
Market Predictions: Offer educated predictions about where the market might be heading. Share your perspective on whether it's a buyer's or seller's market and what factors are influencing this.
Interactive Q&A: Host live Q&A sessions or respond to viewers' questions in the comments. This fosters engagement and allows you to address specific concerns.
By sharing market updates, you position yourself as a knowledgeable resource and a trusted advisor. Viewers seeking to make informed real estate decisions will appreciate your insights.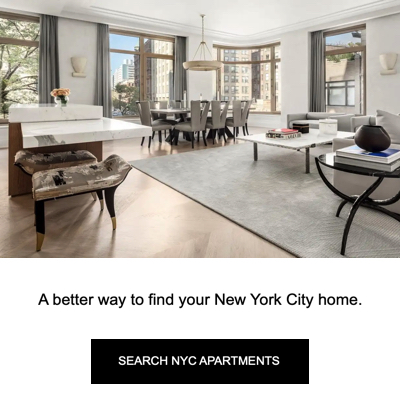 Humor is a universal language that can break the ice and create a memorable connection with your audience. While real estate can be a serious business, there are plenty of humorous aspects to explore. Here are some ideas:
House Hunting Hilarity: Share humorous anecdotes from your experiences with house showings. Highlight the quirks, surprises, and entertaining moments that occur during tours.
Common Misconceptions: Create videos that playfully debunk common misconceptions about real estate. For example, you could address myths about down payments, closing costs, or the buying process.
Agent Antics: Showcase the lighter side of being a real estate agent. Share funny moments from the field, such as unexpected encounters with wildlife or amusing encounters with clients.
Funny Listings: Feature properties with unique or eccentric features. Playfully comment on these quirks, and encourage viewers to share their own discoveries.
Humorous content not only entertains but also humanizes you as a real estate professional. It can make your brand more relatable and encourage viewers to engage with your content.
Real estate is a dynamic field with ever-evolving trends, from architectural styles to neighborhood preferences. Keeping your audience informed about these trends can establish you as an authority in the industry. Consider these approaches:
Home Design Styles: Highlight popular home design styles, such as contemporary, farmhouse, or minimalist. Showcase properties that exemplify these aesthetics.
Neighborhood Spotlights: Introduce viewers to up-and-coming neighborhoods. Discuss the unique characteristics, amenities, and potential for growth in these areas.
Smart Home Technology: Explore the integration of smart home technology in real estate. Showcase properties with innovative features like automated lighting, security systems, and energy-efficient solutions.
Eco-Friendly Living: Share information about sustainable and eco-friendly real estate trends. Discuss green building materials, energy-efficient appliances, and environmentally conscious design.
Virtual Reality Tours: Embrace emerging technologies by creating virtual reality (VR) or augmented reality (AR) tours of properties. Provide viewers with an immersive experience.
Staying ahead of real estate trends demonstrates your commitment to providing viewers with valuable insights. It also positions you as a forward-thinking professional who can help clients make informed choices in a rapidly changing market.
Beyond the general topics mentioned above, TikTok offers ample opportunities to explore niche real estate content that aligns with your expertise and interests. Here are a few specific real estate topics that can captivate your audience:
Luxury Real Estate: Showcase stunning luxury homes and properties, offering viewers a glimpse into the world of opulent living. Highlight unique features, upscale amenities, and the lifestyle that accompanies these properties.
Investment Real Estate: Provide tips and insights on real estate investment strategies. Discuss different investment avenues, risk management, and methods to maximize returns.
Fixer-Upper Homes: Share videos about renovating and flipping homes. Take viewers on a journey through the transformation process, showcasing the challenges and rewards of these projects.
DIY Projects: Inspire homeowners with DIY home improvement projects. Offer step-by-step tutorials, highlight cost-effective solutions, and encourage viewers to tackle their own projects.
Tiny Homes: Explore the minimalist lifestyle and tiny home movement. Discuss the benefits of downsizing, innovative space-saving solutions, and the unique experiences associated with tiny living.
Historical Properties: Showcase historical homes and properties with rich architectural and cultural significance. Share the stories and histories that make these properties unique.
By delving into niche content, you can attract a dedicated following of viewers who share your passion for specific aspects of real estate. It's an opportunity to connect with like-minded individuals and establish yourself as an authority in your chosen niche.
Creating compelling TikTok content is just one part of the equation. To maximize your impact and engagement, consider these best practices:
Consistency: Establish a consistent posting schedule to keep your audience engaged. Regular updates ensure that your content remains visible in viewers' feeds.
Engage with Comments: Respond to comments on your videos promptly. Engaging with your audience fosters a sense of community and encourages interaction.
Collaborations: Partner with other real estate professionals, influencers, or complementary businesses for collaborations. This can expand your reach and introduce your content to new audiences.
Trend Utilization: Stay attuned to trending topics and challenges on TikTok. Participating in popular trends can increase the discoverability of your content.
Analytics Monitoring: Use TikTok's analytics tools to track the performance of your videos. Pay attention to metrics such as views, likes, shares, and audience demographics to refine your content strategy.
Creativity: Experiment with creative video editing techniques, filters, and effects. TikTok is a platform known for its creativity, so don't be afraid to think outside the box.
TikTok is not just a platform for entertainment; it's also a valuable resource for learning about real estate, getting inspired, and finding new ideas. As a real estate professional, embracing TikTok can help you connect with potential clients, showcase properties effectively, and provide valuable insights. By exploring the diverse array of real estate topics outlined in this guide and adhering to best practices for engagement, you can harness the power of TikTok to expand your reach, establish your brand, and build meaningful connections in the world of real estate. Remember to stay authentic, adapt to the ever-changing landscape of social media, and have fun while creating informative and engaging content.