New York City's real estate market is a bustling and dynamic landscape, attracting attention from homeowners, investors, and prospective buyers around the globe. The city's property values have consistently been a topic of interest due to the unique factors that shape the market. In this comprehensive article, we will delve deeper into the key factors influencing property values in New York City, explore the current trends shaping the market, provide valuable insights for homeowners and buyers, and examine the impact of external forces on the city's real estate landscape.
Location remains one of the most critical factors influencing property values in New York City. Each neighborhood possesses its distinct character, amenities, and accessibility. While areas like Manhattan's Upper East Side and Tribeca have historically commanded high property values due to their proximity to iconic landmarks, cultural institutions, and exclusive amenities, areas like Williamsburg and Long Island City in Brooklyn and Queens, respectively, have gained popularity in recent years due to their vibrant communities, improved infrastructure, and comparatively lower prices.
The interplay between demand and supply significantly impacts property values. New York City, as a global metropolis, experiences a continuous influx of residents, creating robust demand for housing. However, the limited availability of land and strict zoning regulations contribute to a constrained supply, resulting in increased competition and rising property values.
The economic conditions of New York City play a crucial role in determining property values. Factors such as job growth, employment rates, and overall market stability influence the desirability of properties. The city's status as a global financial hub and diverse employment opportunities across various sectors contribute to solid demand and resilient property values.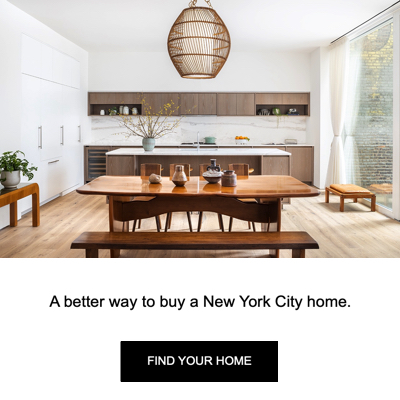 The quality and accessibility of transportation infrastructure significantly impact property values. Proximity to subway lines, bus routes, and major transportation hubs enhances convenience and connectivity, making specific neighborhoods more attractive to buyers and renters. Properties located near efficient transportation options generally command higher values.
Urban development and revitalization projects shape property values in New York City. Strategic initiatives, such as transforming former industrial areas into mixed-use neighborhoods or revitalizing historic districts, can increase property values by enhancing livability, attractiveness, and amenities. Projects like the Hudson Yards development and the redevelopment of Brooklyn's waterfront have brought new energy and increased property values to these areas.
| | | | |
| --- | --- | --- | --- |
| City | Median Price in 1973 | Median Price in 2023 | 50-Year Appreciation |
| New York City | $33,000 | $1.1 million | 3030% |
| Los Angeles | $38,000 | $750,000 | 1947% |
| San Francisco | $35,000 | $1.2 million | 3300% |
| Chicago | $55,000 | $350,000 | 536% |
| Miami | $35,000 | $600,000 | 1714% |
| Las Vegas | $15,000 | $500,000 | 3333% |
| Dallas | $35,000 | $450,000 | 1286% |
| Austin | $25,000 | $500,000 | 2000% |
| Phoenix | $25,000 | $500,000 | 1900% |
| Seattle | $45,000 | $800,000 | 889% |
| Denver | $35,000 | $600,000 | 1714% |
Data Source: Zillow Home Value Index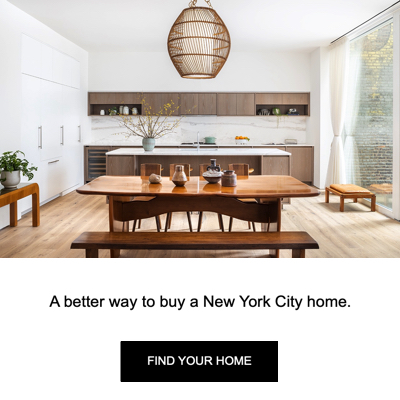 The luxury property market in New York City remains robust, attracting high-net-worth individuals and international buyers seeking exclusive residences with unparalleled amenities and luxurious living experiences. Areas like Billionaires' Row on Manhattan's 57th Street have become synonymous with opulent high-rise condominiums that offer breathtaking views and extraordinary amenities.
In recent years, there has been a notable shift in interest in the boroughs of Brooklyn and Queens. These areas offer a mix of residential and commercial properties at relatively lower prices compared to Manhattan, attracting a diverse range of buyers. Neighborhoods such as Williamsburg, DUMBO, Long Island City, and Astoria have experienced significant growth in demand, resulting in rising property values.
Environmental consciousness has become increasingly important in the real estate market. New York City has witnessed a growing emphasis on sustainable and green buildings that incorporate energy-efficient features, sustainable materials, and eco-friendly designs. Such properties contribute to a greener environment and command higher property values due to their perceived long-term benefits and reduced environmental impact.
Integrating technology and innovative home features has gained traction in the New York City real estate market. Properties equipped with advanced automation systems, energy management tools, and high-speed internet connectivity appeal to tech-savvy buyers. These intelligent homes offer convenience, security, and efficiency, which can positively impact property values.
The rise of home-sharing platforms like Airbnb has influenced property values in specific neighborhoods. While short-term rentals can provide additional income opportunities for homeowners, they have also faced scrutiny and regulation in New York City. Some communities have experienced an increase in short-term rentals, leading to potential disruptions and impacts on property values. Stricter rules on short-term rentals may affect these areas' rental market and property values.
Stay updated on local market trends and property values in your neighborhood to make informed decisions.
Invest in home improvements and renovations that enhance the value and appeal of your property, such as kitchen and bathroom upgrades or energy-efficient enhancements.
Consider the long-term investment potential of your property, aligning renovations and updates with the evolving demands of buyers and market trends.
Thoroughly research neighborhoods, considering proximity to amenities, transportation options, and future development plans.
Work with experienced real estate agents with in-depth knowledge of the local market and can guide you through buying.
Evaluate the affordability of properties based on the initial purchase price and the potential for appreciation and return on investment.
Many factors, including location, market demand, economic conditions, transportation accessibility, and development initiatives, shape New York City's property values. Homeowners and prospective buyers must understand these factors and stay updated on current trends to make informed decisions in this dynamic real estate market. By considering the unique aspects of each neighborhood, recognizing emerging trends, and evaluating the potential impact of external factors, individuals can navigate the complexities of New York City's property values and position themselves for successful real estate ventures in this vibrant and ever-evolving metropolis.