Buying or selling real estate is a significant decision that requires expert guidance and support. A top real estate agent can make a world of difference in navigating the complexities of the real estate market. This article will explore the characteristics that define a top real estate agent and the advantages of working with one.
A top real estate agent is a consummate professional who excels in the real estate industry and consistently goes above and beyond for their clients. These agents are known for their exceptional qualities, vast experience, and commitment to providing outstanding service. They possess unique skills that set them apart from others in the field, making them highly sought-after allies for buyers and sellers.
Finding a top real estate agent requires a thoughtful approach and research. Start by seeking recommendations from friends, family, or colleagues who have recently worked with real estate agents and had positive experiences. These firsthand referrals can provide valuable insights into the agent's professionalism, communication skills, and success in achieving their client's goals.
Online platforms and real estate websites are valuable resources for finding top agents. Look for agents with high ratings and positive testimonials from past clients, which indicates their track record of delivering exceptional service. Please pay attention to agents who specialize in your specific needs, whether you're buying or selling a property, as their expertise in the relevant market segment can make a significant difference in the outcome.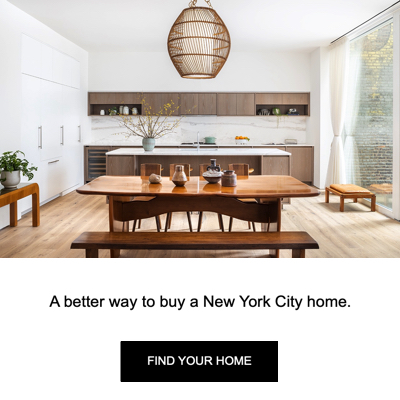 When you have a shortlist of potential candidates, take the time to interview them. Ask about their experience, market knowledge, negotiation strategies, and how they plan to meet your specific real estate goals. Assess their responsiveness and willingness to address your questions and concerns, as open communication is crucial throughout the real estate process.
Additionally, consider the agent's affiliations with professional organizations like the National Association of REALTORS (NAR) or local real estate boards, as these affiliations often signify a commitment to upholding ethical standards and continuing education.
Finding a top real estate agent requires diligence and thorough evaluation, but investing time and effort in the search will likely lead to a successful and rewarding real estate experience.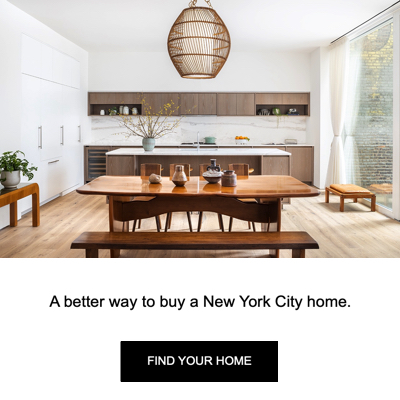 A top real estate agent's expertise extends beyond a general understanding of the real estate market. They possess comprehensive local area knowledge, including neighborhood-specific nuances, property values, and recent market trends. This keen awareness allows them to assess a property's fair market value accurately, advise clients on pricing strategies, and identify opportunities in a competitive market.
Moreover, a top real estate agent stays updated on economic factors that could impact the market, whether it's changes in interest rates, local employment trends, infrastructure developments, or like-kind inventory. Their ability to analyze data and anticipate market shifts enables clients to make well-informed decisions.
Negotiation skills are paramount in the real estate industry, where buyers and sellers often have competing interests. Top real estate agents are adept at representing their client's best interests while maintaining a respectful and cooperative atmosphere during negotiations. They deeply understand each party's motivations and can craft strategic offers and counteroffers to secure favorable terms.
During a negotiation, a top real estate agent will advocate for their client's needs while keeping emotions in check. Their ability to stay composed and focused on the end goal ensures that their clients achieve the best possible outcomes, whether getting a fair price for a property or successfully closing a deal within a specific timeframe.
Effective communication is the foundation of a successful real estate partnership. A top real estate agent listens to clients' preferences, concerns, and goals, tailoring their approach accordingly. They maintain open and transparent lines of communication, providing regular updates and feedback throughout the buying or selling process.
Furthermore, top agents are skilled communicators when interacting with other parties involved in the transaction, such as cooperating agents, lawyers, and lenders. Their ability to convey information clearly and concisely ensures that all parties are on the same page, minimizing misunderstandings and potential delays.
A top real estate agent understands the value of building strong professional relationships. They have an extensive network of trusted partners, including mortgage brokers, home inspectors, contractors, and title companies. When clients require additional services during the real estate process, a top agent can recommend reputable professionals, saving clients time and effort in searching for reliable resources.
This network is precious during home buying, as top real estate agents can connect their clients with reputable lenders and facilitate a smooth mortgage application process. Similarly, when selling a property, their network ensures that clients can access top-notch home staging services, photographers, and marketing specialists to maximize the property's appeal to potential buyers.
Top real estate agents are deeply committed to their client's success. They go the extra mile to understand their client's unique needs and provide personalized solutions. Clients can count on top agents to be highly responsive, promptly addressing any questions or concerns that may arise during the real estate journey.
Whether accommodating last-minute property viewings, offering valuable advice, or being available for discussions, a top agent's dedication ensures clients feel supported and confident in their decisions.
Many top real estate agents maintain affiliations with prestigious organizations such as The National Association of REALTORS (NAR) and the National Association of Exclusive Buyer Agents. Agents demonstrate their commitment to adhering to strict ethical standards and professionalism by being members of these associations. The NAR, for instance, requires its members, known as REALTORS, to uphold a Code of Ethics that emphasizes honesty, integrity, and fair treatment of all parties in a real estate transaction.
A top real estate agent might also be associated with local real estate boards, like The Real Estate Board of New York (REBNY). These associations often provide access to exclusive market data, educational resources, and networking opportunities, further enhancing the agent's knowledge and capabilities.
A top real estate agent is a well-rounded professional with exceptional market knowledge, negotiation skills, and dedication to their client's success. Their extensive professional network and affiliations with esteemed organizations further solidify their expertise and credibility. By partnering with a top real estate agent, clients can expect a seamless and rewarding real estate experience backed by a trusted advocate who will guide them through every step of the process with confidence and expertise.