If you love your current building and neighborhood but find it short on space, one excellent solution is to buy the adjacent apartment and combine it with yours. The apartment combination is a unique New York phenomenon you'll often see across the five boroughs. It can take the form of either a vertical or horizontal combination or even an entire townhouse combination! This is no surprise with space being such a premium in the city. Most buyers choose this path after an unsuccessful search for a larger apartment. It also makes the most sense if you don't want to give up the perks of where you currently live—for instance, the school zone, proximity to public transport, or community engagements.
However, be warned, apartment combinations are not for the faint of heart—a long journey with a host of considerations to make and red tape to overcome. Boards (especially co-ops) can be very strict about what kind of work they allow, and you'll need to file for numerous building permits and make detailed plans before you can even go to them for approval. There's also no guarantee that you'll get the result you want. Some apartments will combine beautifully, but others will result in awkward layouts. The sooner you can involve an experienced architect in the job, the better your expectations of cost and the final result.
If you still think an apartment combination is the right choice, then this deep dive into the subject will tell you everything you need to know. Better put some coffee on for this one because there's much to cover here.
Financing should be your priority. Fortunately, this shouldn't be too difficult if you're looking to buy the unit next to the one you already own. But if you're looking to buy two new units and combine them at once, things can get a little more complicated. Unfortunately, not many banks will finance combinations. But those who do tend to structure mortgages in one of two ways.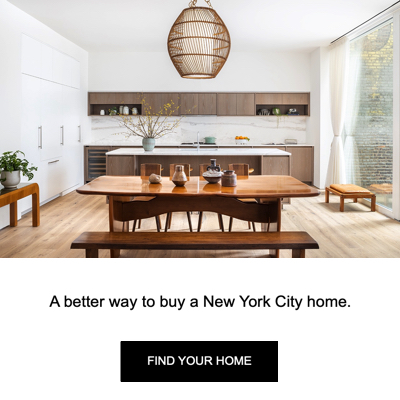 The first way works well if you already own equity in one unit; it can be used for cash-out refinancing, allowing you to buy the new group as an investment property. Technically, it's a combination loan, but it's done in two separate transactions. Once the combination is complete, you can refinance as one mortgage. The one drawback to this method is that it will likely mean taking on a higher interest rate.
The other way is with a single combination loan that appraises both units separately and then a combined unit. This option is sometimes available when buying two apartments at once, but usually only when you plan to combine them right away. For instance, if your current apartment is valued at $1.5 million, and the unit you're buying is worth $1 million, the combined value might be $2.8 million. This can leave you with the cash needed for the renovation. To prove this, you might be asked to put 1.5 times the combination cost into an escrow account until you've received a letter of completion from the DOM (explained below).
Before making offers, you need to check what regulations you might face. If the building is a co-op, you must inquire if it permits combinations. Some don't, and those who do tend to have stringent rules for regulating the process. You can find the rules on renovations and combine the alteration agreement. Most co-op boards will want to see detailed plans for the renovation before approval. Try to be on good terms with the board before you start, as it could help significantly with this. All buildings will consider each project on a case-by-case basis, and their decisions will, to a degree, be based on the number of units already in the building.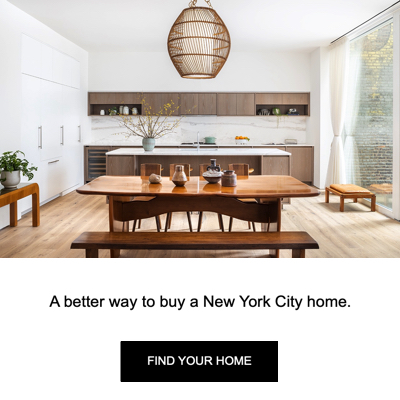 For condo buildings, buyers face a different problem. Since condos constitute real property, buying a second unit also means buying its tax lot. Depending on how your condo runs, you may not combine the two tax lots. Most combinations will also require the consent of the condo board. A requirement that's not unreasonable since any combination will involve an amendment to the condo declaration. Do plenty of research into your building's bylaws and regulations before proceeding.
The city also has an interest in deciding on unit combinations. Start by consulting the NYC Combining Apartments Guide, which will outline all the steps, forms, and approvals you need. This may feel tedious, but it's gotten a little easier than it was in the past. Some changes will require a Certificate of Occupancy (C of O). As with any apartment renovation, the Department of Buildings will want to review your plans and conduct inspections before issuing any permits. By this end, the DOB will give you a letter of completion stating that you meet the requirements and get started.
Unfortunately, combining two apartments isn't as easy as knocking a wall down and calling it a day. City regulations say that an apartment can't have more than one kitchen at a time, so the second one will have to go. Demolishing a kitchen will likely set you back $5,000 to $10,000, and that's only the start. Further demolition and construction work will probably be needed for the plumbing and electrical. Also, you'll want to have a sense of seamless connection between the units. This will likely mean redoing the flooring, ceiling, and millwork so that there's no sense of disconnect between where one unit ends, and another begins. New windows may cost between $1,500 and $3,000 for just one installation.
If you are doing a vertical combination, you'll need a structural engineer and other specialists to get the job done. Popular home renovations are well known for being expensive, time-consuming, and, more often than not, going over budget. An apartment combination brings this to a new level and adds additional legal requirements and permissions to consider. With that in mind, you'll want an honest estimate of what this will cost you in the long run. At the least, you should expect to pay $400 per square meter. Of course, it can go a lot higher, but on average, this is what you can expect to pay on even a small project.
Don't overlook the higher fees you'll likely pay once the project is complete. For co-op buildings, purchasing an extra unit means purchasing additional shares, which means higher monthly maintenance fees. This is also the case for condos. While you may be living in a single unit, it will still be treated as two separate units for the sake of taxes and fees. Do the research and determine what you'll pay monthly fees once the project is complete.
There are also future tax liabilities to consider. As it's no longer possible to deduct state and local taxes (SALT), your apartment combination could land you a significant tax burden. But if you combine it with the plan to turn the new unit into a separate office, you may have a way of reducing this tax burden. The IRS permits deductions in this regard of $5 per square foot up to a maximum of 300 square feet. In addition, a percentage of related expenses (utilities, insurance, and repairs) is also deductible. But if you don't use the new unit as an office, the unit will be considered a capital expense. With this in mind, it would be wise to consult a tax attorney before deciding on the combination.
Lastly, you have to consider resale value if you ever plan to sell in the future. Considering the costs of a project like this, you'll likely want to hold the property for at least a decade or more to make your money back. But even if you wait more than a decade, the resale value may still not be enough to make back your investment. So ultimately, resale value for a combined apartment comes down to one question, how seamless is the combination?
Buyers certainly want apartments with more space, but they also want to feel like it's one single unit. If all you have done is knock a hole in the wall, that will be reflected in low resale value. This is why a worthwhile investment to ensure the combination looks seamless. Buyers looking for a spacious and beautiful home will take notice and be willing to.
In 1968, the Nek Charter changed to combine apartments in New York much simpler and less hassle. For example, a Certificate of Compliance or Occupancy is no longer required as long as the total number of families in the dwelling decreases and the bulk of the building does not increase.
Additional requirements must be met, but none are too restrictive for most situations. For example, combining apartments is allowed if:
They are on the same floor or adjacent floors with interior access stairs
They occupy no more than two stories and have an equal or less numb of rooms
Natural light and air requirements met
Egresses not altered
The second kitchen was removed, and all plumbing capped
A few approval forms are necessary, such as a Plan/Work Approval Application (PW1), Cost Affidavit (P3), and a Technical Report (TP1). You'll also need to provide a lot of diagrams and a few other pieces of information, and you'll be on your way.