Everyone wants a home that perfectly fits their needs and lifestyle, and after enough time in your home, you'll start to see areas for improvement. If buying new isn't economically possible, the next best option is a home renovation. A well-planned home renovation can give you the aesthetic and practical changes you've been looking for and boost its market value. If you even care about the environment (and your utility bills), you might want to consider an eco-friendly renovation.
There's a lot of buzz about sustainable or eco-friendly renovations. The idea of planning a home renovation in a way that maximizes; energy savings and uses durable materials. Each year in New York City sees more homeowners jumping on board with the need to go green. Shortly, we may see a property's market value heavily dependent on its sustainability rating. So how can you ensure that your home renovation is as eco-friendly as possible? What considerations do you need to make, and how can you keep your home stylish and in line with your needs? We answer these and more questions in this complete guide to planning an eco-friendly home renovation.
Before we get into the nitty-gritty details of making a green eco-friendly renovation, let's establish why it is important (and worth the initial high investment). The concept of going green means embracing a way of life. One that contributes to protecting the environment and conserving its natural resources. When broken down, there are three main benefits to going green:
Going green allows you to lower your energy costs and save money in the long term. Changing water-saving plumbing systems and Energy Star appliances can dramatically impact your utility bills. New York State has several incentives and rebates to switch to solar power. For instance, the Megawatt Block Initiative provides an upfront dollars-per-watt rebate for commercial and residential solar power systems. The Net Metering policy pays you for any extra solar power you send into the grid. Then there's the New York solar tax credit that can reduce your state tax payments by up to $5,000 or 25% off your total solar energy expenses (whichever is lower). New York's solar incentives combined can reduce the cost of going solar by 50%.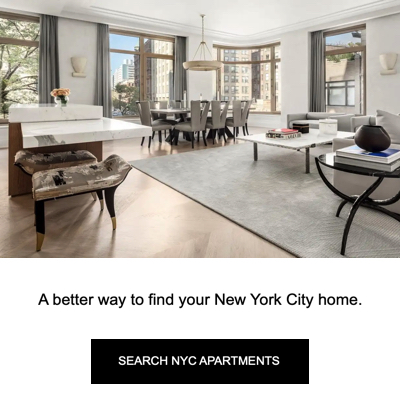 Another advantage of going green is the health benefits it brings. Green appliances and materials can reduce air pollutants affecting your body's immune system and putting you at risk of fatal illnesses or diseases. ; This can also translate into reduced medical expenses for yourself and your family.
Lastly, there's the ecological side. Using sustainable building materials and reducing your carbon footprint, you contribute to the fight to preserve the earth's ecosystem. All great things start with small steps, and you're encouraging others to follow your example by doing your bit.
Search for sustainable architecture firms with the right experience and credentials in your area. If you're considering doing an extensive renovation, you should consider hiring a professional architect to help with the planning. An architect with a reputation for designing energy-efficient homes will have strategies for reducing costs while still delivering high-quality result. They'll also have all the right contacts for builders and tradespeople that provide environmentally sustainable services.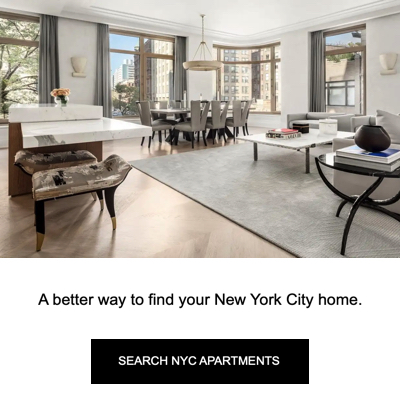 To get the most out of your renovation project, you need to gather as much knowledge about sustainable materials and systems. Knowing more about sustainable building practices will allow you to communicate your ideas clearly to your architect and stay in the loop during discussions. Start by reading about Energy Star appliances, sustainable building materials, and energy-efficient lighting. If possible, try to attend green building tours or sustainable design workshops like those provided by GreenHomeNYC.
As you move through the planning phase, you'll have a lot of choices to make. For instance, how green do you want to be? If your home is as energy-efficient as possible, you can focus on Energy Star appliances, water heaters, high-efficiency insulation and windows, and solar power. If you wish to take things a step further, you can look into getting sustainably harvested woods and recyclable fixtures. Your choice of materials will also be influenced by what's locally available and what you'll have to place an order in. Aesthetics will play a part too. If you've been careful in choosing the right architect, they should develop a sustainable design and pleasing to your taste in aesthetics.
You may have your mindset on making this renovation as super-sustainable as possible, but your budget will always force you to make some concessions. Using sustainable materials tends to come with a higher price tag. The same goes for green energy systems like solar power and rainwater collection. Start with the small things and go green where you can afford them. Don't let your desire to go full eco-friendly bankrupt your project. You can always put a few things off until another time.
No two renovation projects are ever the same. Budgets will differ, along with the homeowners' desires and needs, the scope of the project, and what you can and can't do in your locality. With that in mind, here are some general tips to help guide your renovation project so that the work and the final result are as eco-friendly as possible.
Many eco-friendly paints, such as recycled paint, milk paint, and plant or mineral-based paints, are starting to appear on the market. VOC stands for "volatile organic compound" and is partially responsible for that new paint smell. Unfortunately, these unstable chemicals can release molecules with long-term health effects, such as headaches, nausea, and even kidney or liver damage. Therefore, it's best only to use paint with minimal amounts of VOC where possible. But just because it says low or no VOC on the tin doesn't mean there aren't other harmful solvents. Make sure you understand everything that goes into your paint.
Nothing says sustainability like durability, precisely what you should be looking for in your choice of materials. Highly durable materials mean less sourcing, extracting, and transportation, with all the pollution that comes with it. Nothing is more durable than natural stone tiles when it comes to flooring. Ensure that yours are of high quality and come from a sustainable quarry. If this is beyond your budget, imitation tiles like wood and slate are a natural alternative. They are made from recyclable materials.
Furniture usually adds the finishing touch to a home renovation. It cuts down on resource extraction and adds a touch of uniqueness to your home. But because of this, the environmental impact of your chosen furniture is not often considered. You can overcome this by looking for furniture pieces that have been constructed from recycled and reclaimed materials.
A significant home renovation tends to create a lot of waste, the opposite of what you're trying to do with an eco-friendly t renovation. Try to reduce it where you can by reusing old materials. This will cut down on waste, but it will also save you money. Consider everything you can, such as light fixtures, flooring, bricks, and cabinets. Any materials that cannot be reused should be recycled. Ensure that your contractor understands this point and that they have color-coded bins to make recycling easier.
When shopping for appliances, look for those with the Energy Star logo. Energy-efficient appliances tend to have a much higher price tag than regular models, so be prepared to compromise. If you have to choose, go for an energy-efficient refrigerator and air-conditioner. These appliances consume enormous energy, making the switch to an energy-efficient version save you money in the long term.
Saving on water usage is just as crucial as saving on electrical usage. If it's within your budget, try to get your plumbing redone to be more efficient. A more cost-effective option is to install a low-flow toilet.
A kitchen renovation tends to be the most expensive part of any home renovation, and the need for new cabinets adds a lot to that expense. Instead of entirely replacing those excellent cabinets, consider repainting or resurfacing them. You'd be surprised what a fresh coat of paint or refacing can do for a tired old set of cabinets. This can be a significant money saver while still being an eco-friendly renovation.
You don't need the newest and shiniest things to spruce up your home. You can find many excellent home fittings by shopping at flea markets, and charity shops and scouring online for second-hand items. This will reduce your bottom line, but these repurposed items will also add charm and uniqueness to your home.