People in condos own their homes, so getting board approval for renovations is relatively more comfortable. However, cooperatives wherein residents own shares—not the actual property can be more complicated. If you live in a co-op and want to renovate, you need to get the board's approval. You will be required to submit a scope of work, alteration agreement, and additional paperwork to do so. Here is how to get the process started.
Co-op boards are hungry for details, so don't start the application process before you know the specifics of how you want to transform your place. The application explains the rules regarding changes so that you can tweak your renovation ideas accordingly. Once you have your vision clearly in mind, get in touch with your managing agent, and ask for a copy of the building's alteration agreement.
A standard issue when applying for renovation is that the alteration agreement does not give adequate guidelines for some types of significant changes. If you are fortunate, your co-op board may use an alteration agreement put together by the Real Estate Board of New York (REBNY), a current document that can help expedite the application process. However, even if your board uses the REBNY model, you may have to wait several months before getting approval.
Also, keep in mind some types of renovations that most boards are unlikely to approve, such as if you want to install stone floors or put a new bathroom above your downstairs neighbor's living room.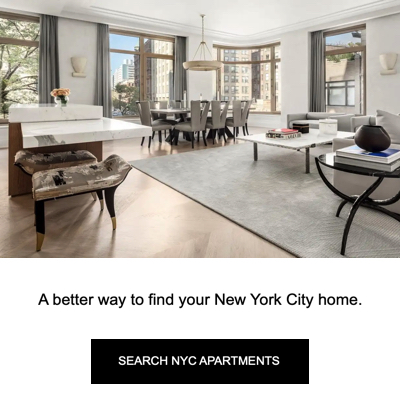 Boards are sticklers for the rules, as they should be when making sure your contractors and subcontractors have the proper qualifications to work in your building. Electricians, general contractors, and plumbers all need certification from the Department of Buildings. Even if you want to hire a well-reputed, skilled company that's a star elsewhere, they can't do work in New York without the proper licenses. If you live in an older building (built before 1978), your contractor needs an EPA certification for dealing with lead.
Submit copies of all these licenses to the board and your alteration application.
Mishaps occur, so before you set your renovation plans in stone, ensure you and your contractor are protected if the remodeling process doesn't go smoothly. Each contractor and subcontractor must give you a certificate of insurance stating that you, the co-op board, and the managing agent are all covered. Your contractor and subcontractors also need disability and workers' compensation insurance.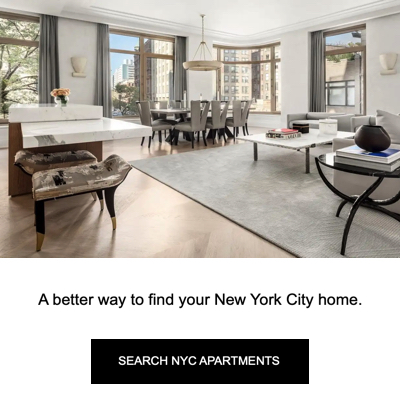 If your chosen workers can't provide proof their insurance fully satisfies NYC requirements, approval for your renovation will stay nothing but a dream.
Sure, your contractor will know if a specific work requires a city building permit, but some contractors like to skip steps. Therefore, you should learn what kinds of renovations need special city permits. Significant changes and structural alterations always require more paperwork than installing new kitchen cabinets. An article in The Cooperator gives further guidance on the DOB permits you may need.
For architectural changes, you'll also need the go-ahead from the co-op's architect. Again, an hourly fee is often associated with this; ask what the price is and ask how long it should take to review the plans. If the review takes significantly longer than the estimated time, make sure you know why you know the architect isn't overcharging you.
You are genuinely privileged if you live in one of the city's beautiful landmark historic buildings. However, with the privilege comes another renovation hurdle. Before you make changes to a building in a historic district, you need permission from the city's Landmark Preservation Commission (LPC). You can determine if your building is considered a landmark by contacting the LPC or looking at maps on nyc.gov.
Make sure you pay attention to other little details associated with your project, such as if your building's board will charge you fees for the inconvenience construction causes to the building's staff.
Getting board approval to renovate your co-op is a lengthy and often frustrating journey. However, you can do a few things to sand down the process's rough edges.
Make sure you have wiggle room in your budget.
Stay in close contact with your contractor and designer about the details of your project and the timeline; if things aren't going as well as you hoped, you should find out why.
Find a comfortable place to stay while renovations are ongoing. If you crash with a friend, make sure your friend understands that sometimes these things take longer than planned.
If the board denies your application, make sure you understand why and work with the board and managing agent to find a renovation plan that satisfies everyone. Fighting with the board will only drag out the process and cause you other headaches.
Sometimes co-op boards make demands that seem unreasonable. For instance, they might insist that you use a specific contractor or electrician. Cooperate, if possible, and voice your complaints about the inconvenience after the project is over.
Getting board approval to renovate a co-op is sometimes a more significant project than the renovation itself. However, if you love where you live and can't imagine settling down anywhere else, the effort is worth it. Follow board and city rules, and you'll find yourself sitting in your spruced-up apartment before you know it.
On the other hand, an old co-op might be why you need to start looking for a new apartment. Maybe the apartment building around the corner has everything you want and need. Who knows?