We all have a dream. And for those who dream big, New York City has always been where anything is possible. Los Angeles may be the home of Hollywood and entertainment, but New York is the setting for some of the greatest films. From SOHO lofts to Manhattan high rises, the apartments used as the backdrop of these films offer dramatic flair in a city known for its architecture. We could not help ourselves reflect on the most famous movies filmed in New York City.
Then, it is no wonder that it provides the setting for some of the greatest films ever produced. They may span genres and generations, but there's always one guarantee – there will be a shot of the Empire State Building.
Some of the most famous movies have been filmed throughout New York City neighborhoods.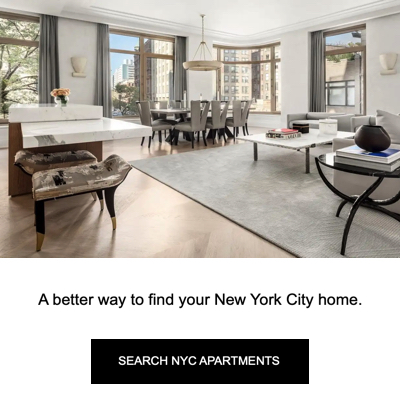 Speaking of the Empire State Building, we can never forget the giant gorilla who climbed it while holding a dazzling woman in white. King Kong is an important story at the heart of New York that mixes the wilds of nature with the wild view of the city.
No list concerning New York films is complete without a homage to this mesmerizing film starring Audrey Hepburn. At a glance, free-spirited Holly Golightly seems to have the glamor, sophistication, and wit associated with NYC. Instead, however, the film takes an in-depth look into fantasy vs. reality.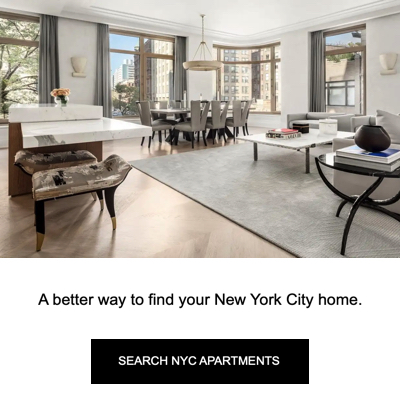 This crime film will keep you on the edge of your seat. With superb acting, legendary directing by Martin Scorsese, and some of the most exceptional dialogue ever written, this film set in NYC is necessary for every person to see in their lifetime.
You've already come across this classic film from the 80s. Filled with action, comedy, and the supernatural, Ghostbusters is a must-see (and see again) NYC film.
The Godfather is simultaneously the story of a terrifying crime family and a tale of immigration and the American dream. It's just that some people's ideas end up with them being a mafia bosses.
An African prince travels to Queens to find a bride and experiences New York with hilarious hijinks. Packed full of great performances from its star-studded cast, the story is a fun and self-deprecating depiction of NYC.
If you're looking for a grimmer portrayal of New York, look no further than Taxi Driver. Another Scorsese classic set in the 70s, this film takes you on a ride through Travis Bickle's life and the corruption of NYC.
Whether you watch it for the clothes, the catfighting, or the unsurprisingly magnificent performance of Meryl Streep, The Devil Wears Prada showcases the world of fashion essential to the soul of New York City.
In the suspense thriller, Three Days of the Condor, Robert Redford hides out in Faye Dunaway's Brooklyn apartment. Filmed at 9 Cranberry Street, a sleepy, tree-lined street in Brooklyn Heights, the scene culminates in a tense shootout between Redford and an assassin posing as a mailman. While most of the filming took place in Manhattan, Redford and Dunaway's chemistry makes this Brooklyn location iconic and memorable.
Sutton Place must have something about it that the bad boys of Wall Street like. Leonardo DiCaprio called the Milan Condominium home at 300 East 55th Street in The Wolf of Wall Street, just blocks from Gordon Gekko's fictitious apartment. The dark yet hysterical scene culminates with DiCaprio's character and friends hanging his butler from the penthouse balcony after interrogating him over stolen money. The 3-bedroom condominium was recently on the market for $6.5 million.
When Eilis Lacey leaves her small town in Ireland to find work, she finds love in the Brooklyn streets. This Academy Award-nominated film from 2015 portrays the romance and opportunity often associated with NYC.
This Woody Allen classic showcases some of the most beautiful shots of New York City. Like many of Woody Allen's works, NYC is a living, complicated thing that changes and grows with the characters and leaves you in love with the city.
Arguably one of the most romantic movies of all time, Ghost was a sleeper hit that made Demi Moore the highest-paid actress of the 1990s. Playing the part of Molly, she shared her spacious SOHO condominium with Sam, played by Patrick Swayze. Located in the heart of SOHO at 102 Prince Street, the third-floor apartment recently sold for nearly $10 million.
Tom Hanks played Josh, a boy who grows up overnight in the 1980s comedy Big. After landing a job at a toy company, Josh moves into a corner unit loft-style apartment at 83 Grand Street in Manhattan. Josh and his childhood friend, Billy, toss water balloons from the building's fire escape, and Hanks skateboards his way through the apartment in several funny scenes.
While we can't endorse skateboarding indoors or throwing anything at commuters, you can check out several film locations throughout Manhattan.