In the past decade, Brooklyn has experienced incredible growth. It now plays host to a local postmodern art revival and is the location of choice for newly developing businesses and tech startups. This evolution in Brooklyn makes it one of the most desirable places to live in New York. As a result, it's now one of its most populated and diverse boroughs.
One of its biggest draws remains that it neighbors Queens and Long Island boroughs. This means you can see the city's incredible skyline from its shores. Living here means you're just a ferry ride or subway stop away from quickly reaching the rest of the town.
Brooklyn is not Manhattan, but that's good for more than 2.5 million people. You won't see soaring skyscrapers built on top of each other. Instead, those who choose Brooklyn, the borough of Kings, offer more.
Brooklyn's emphasis on local shopping affords its residents reasonable prices. It has proven essential to the flourishment and saturation of the quirky culture that has become widely acknowledged as the borough's adopted identity. The newfound charm of Brooklyn beckons to young professionals, families, and celebrities, holding the promise of a feasibly affordable option for life in New York.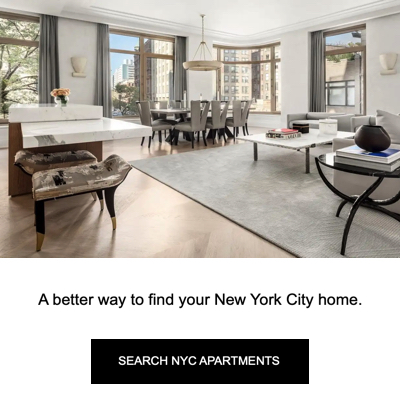 If you're undecided about which area to call your home in the great City of New York, there are seven reasons why you should consider living in Brooklyn.
Today, what we know as the borough of Brooklyn has a fascinating past worth telling. Brooklyn is comprised of dozens of distinct neighborhoods. Each one with its unique characteristics, demographics, and flavor.
When the Dutch settled Brooklyn (then known as Breuckelen) in 1636, the original six towns were Bushwick, Brooklyn, Flatlands, Gravesend, New Utrecht, and Flatbush. Over time, these "towns" fanned out to include adjacent neighborhoods with new names. For example, Bushwick often encompasses parts of Bed-Stuy and East Williamsburg. Flatbush has grown to include Prospect Lefferts Gardens, Kensington, and Ditmas Park, where opulent Victorian mansions regally reign.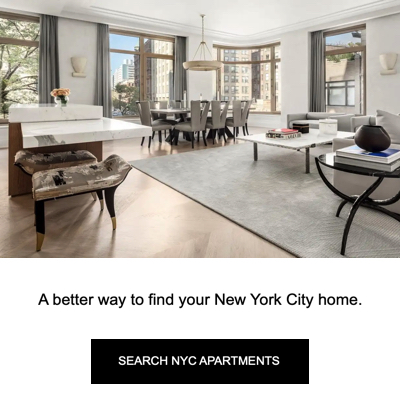 A Native American tribe known as the Lenape were the original inhabitants of Brooklyn. At the time, the Lenape were agricultural people who occupied much of the New England area. When the Europeans arrived, the Lenape became very active in the fur trade, a massive source of profits. As more and more settlers came into their territories, the land began to trade hands, and the population moved westward. You can find the most significant remaining communities of Lenape peoples today in Ontario, Canada.
In 1624 the Dutch were the first to plant their flag and colonize the area now known as Brooklyn. MidwestMidwout (Midwood) and Valcke Bos (Flatbush) settlements were established in the same year. Over the years, the Dutch population continued to grow along with the rest of what was then called New Netherland. In 1646, the Dutch West Indies Company authorized the Village of Breuckelen. They were naming it after a Dutch city in the province of Utrecht. Several other villages in the area, like Boswijk (Bushwick) and Nieuw Utrecht (New Utrecht). These villages and several others would eventually form the borough we know today.
By the end of the 17th Century, the Dutch had lost New Netherland to the British, who reorganized and renamed the area. The British turned New Netherland into the Province of New York and divided it into 12 counties. One of those counties was Kings County, named King Charles II of England. The name "Brooklyn" was the product of an evolution that took years. Derivations such as Brockland and Brookline came and went before settling on the final and current spelling.
Some buildings and cemeteries in Brooklyn still reflect this period of the borough's history. Street names also indicate many influential cultures and individuals who resided in the area. All of which helped it develop and grow into the thriving borough it is today.
Brooklyn also saw the first major battle of the Revolutionary War after signing the Declaration of Independence. On August 27, 1776, the Battle of Long (also known as the Battle of Brooklyn) was fought. George Washington may have lost that battle, but he kept his men off the island intact. Thus, he kept the Continental Army alive to fight another day and win freedom for our country.
The early 1800s were a time of tremendous growth for Brooklyn, especially along the East River waterfront across Manhattan. The population rose steadily, and in 1854 the City of Williamsburg was annexed by the City of Brooklyn. Like the Brighton Beach Line (1878), the building of rail links added another boost tLikeime; Brooklyn added several more the construction of rail links neighborhoods to its boundaries. By the end of the 19th Century, it had reached its municipal limits at the edge of Kings County.
The last part of the Century also saw the completion of the Brooklyn Bridge, which began operation in 1883. The bridge allowed residents to travel easily back and forth to Manhattan, which many Brooklynites still do daily. In 1894 the residents voted to participate in the consolidation efforts and become a New York City borough. Manhattan, The Bronx, Queens, and Richmond (Staten Island). It took effect in 1898, but Kings County remained a county of the State of New York.
At the founding of the United States, the people who inhabited the land we now call Brooklyn. Today, the Brooklyn Historical Society preserved Brooklyn's rich historical background. They operate a museum, library, and educational center devoted to furthering knowledge about the area's importance.
Brooklyn can appeal to people of many interests in any stage of life, whether you want a morning jog in Brooklyn Bridge Park or a leisurely walk along the Brooklyn Heights Promenade. Among its iconic locations in the historic Coney Island, that still drawn in thousands of visitors since its heyday in the 20th- Century. Brooklyn residents can also take it easy at a Brooklyn Cyclones game at the newly revamped MCU Park baseball stadium.
Other memorable landmarks include the Brooklyn Borough Hall, which emulates the sophistication of neoclassical architecture. Not far from there sits the Soldier's and Sailor's Arch, which recalls the majestic arches of ancient Rome. Lastly, you can't discuss landmarks without mentioning the world-famous Brooklyn Bridge. By making it possible to travel by car over the East River into the city, this bridge is not only an impressive piece of architecture. It's also one of New York's arterial roads for daily traffic and commerce.
"I think of myself as a girl from Brooklyn."—Barbra Streisand
Brooklyn embraces diversity, as evidenced by the motto of its seal and flag. Eendraght Maeckt Maght — which translates to "Unity Makes Strength." Many nationalities, faiths, and ethnicities are represented here, from the American Jewish community over 500,000 vital to the many Latinos who have set up successful businesses. The Brooklyn residents come from many parts of the world and are proud to call Brooklyn their home.
The wealth of cultural exchange is priceless. Brooklyn offers the unique ability to taste the authentic cuisines of many countries in a single place. From the thriving Orthodox Hasidic Jewish community in Borough Park to the African American cultural hub of Bedford-Stuyvesant, Brooklyn is a perfect example of America's melting pot. You can find pockets of a specific culture here and there. A credit to the people from all over the world for coming together and living side by side in peace and harmony.
When people immigrate, they bring little pieces of their homelands, and we are all the better for it. Especially when finding something different and delicious to eat, you'll find the best kosher delis serving up mountainous piles of corned beef in Brooklyn. Then there's the choice of probably hundreds of mom-and-pop Italian cafes and diners that are just the beginning. Brooklyn's Chinatown is growing steadily, so you're never far away if dim sum and hot pot sound helpful to you.
Many ethnicities and nationalities call Brooklyn their home to list, but these must be mentioned. Russians and Ukrainians have made Brighton Beach into a new home (some call it "Little Odessa" or "Little Russia"). There are many Caribbean peoples in Brooklyn, and at certain times of the year, you might hear the cheerful sounds of a steel drum and see a colorful parade. Italians, Puerto Ricans, Irish, and so many more heritages are represented in the cultural melting pot of Brooklyn. You can practically travel the world by subway and never leave the borough.
Today, many people look to Brooklyn as a beautiful place to live because of its proximity to Manhattan's commerce. Many residents of Brooklyn indeed spend their days working in Manhattan. But that doesn't mean Brooklyn is a bedroom community. The borough has an ever-growing population of 24/7 residents who have no problem finding everything they need to live and work in Brooklyn. If you're looking for an escape from the hustle and bustle of Manhattan day, Brooklyn is a natural choice. The number of transportation options available both within and heading out of the borough is astounding.
The New York City Subway system has an extensive network of trains operating. Some of these can get a commuter from certain parts of the borough to Manhattan in minutes. Passengers also have the romantic option of taking a water taxi. Such as the one that operates from Fulton Landing in DUMBO. Finally, you can utilize several local and express buses for public transport. If you'd rather drive, just one tunnel and three bridges can get you there.
Of course, before deciding where to eat or put the kids in school, you have to decide what type of housing you need. You can find many different neighborhoods in Brooklyn, each with its atmosphere and architectural styles. The one kind of building that most people associate with Brooklyn is the ever-famous Brownstone. You'll find no shortage of these Brooklyn icons on the streets. You are located in just about every part of the borough. Whether renting or buying, you'll have plenty of locations to choose from until you've found the perfect Brownstone.
But Brooklyn is so much more than brownstone buildings. European people have inhabited Brooklyn for hundreds of years, and that long history has left its mark on architecture. Italianate, Neo-Greco, Victorian, and Renaissance Revival are just a few styles spread across the borough. There has been a movement in Brooklyn of people purchasing and completely restoring these old homes to their original beauty and glory during the last decade. The result has been street after street of lovingly restored old houses.
You can find many historic districts throughout the borough. But because of the influx of people willing to buy and refurbish some of these old gems, some areas rival the historic charm of the original historical districts. These townhouses may be detached single or multi-family homes, semi-detached, or attached row houses. So once again, buying or renting, you'll have your pick of a piece of history to call home.
There is no shortage of apartments and condos in Brooklyn, either. Condo buildings range from renovated industrial buildings to luxury high-rises. These buildings make themselves competitive by offering the utmost amenities to attract tenants. A private balcony with stunning views of the water and Manhattan skyline can greet you in the morning or give you a place to relax at the end of a long day. Parking and 24-hour security can help you feel safe.
Condo developers know what people are looking for in a home, as reflected in many condos on the market today. Hardwood floors, floor-to-ceiling windows, tall ceilings, and natural stone countertops are now the expected standards in a new condo development. Another feature favorite in Brooklyn condo buildings is the shared rooftop terrace. So even if you find a perfect unit that only lacks a balcony, you can always take in the air from the roof.
Brooklyn is a borough with an industrial history. Many of those industries have come and gone, leaving large empty buildings that go into disrepair because of simple neglect. With the rise in demand for housing in Brooklyn and other parts of the city, developers and real estate speculators looked to those old buildings and saw an opportunity. Now we have a multitude of fantastic loft apartments in these industrial-cum-residential buildings.
Popular with artists as working and living spaces, the typical industrial loft apartment has floor-to-ceiling windows to allow natural light into the cavernous space. If a loft apartment is not exactly what you have in mind, don't worry. You can find an apartment in every type of style in Brooklyn, whether small water or a high-rise luxury development with two more bedrooms.
Another critical aspect of choosing a home is access to parks and green spaces. Living and working in the concrete jungle can be stressful, leaving us needing open space with grass to walk on and trees to admire. It's a good thing that Brooklyn's parks are second to none.
Every neighborhood has unique parks, playgrounds, athletic fields, and more. But the crown jewel of Brooklyn parks is the expansive and verdant Prospect Park. Prospect Park is 585 acres of natural beauty designed by Frederick Law Olmstead and Calvert Vaux. The same designers as Central Park in Manhattan. The park has several attractions, such as a zoo, the Picnic House, open to parties, and the historic Litchfield Villa. But the central attraction at Prospect Park is the Long Meadow. A sprawling 90 acres of grassy meadow to while away the day in.
Two of the most extraordinary cultural outposts in the borough. Near Prospect Park are the Brooklyn Botanic Garden and Brooklyn Museum. The Brooklyn Botanic Garden is well known for its annual spring Cherry Blossom Festival and its spacious grounds. The Brooklyn Museum, a world-class icon, includes local lectures about gentrification in its programming and hosts outstanding art exhibitions.
Now that you've settled in and done some shopping, you can begin to look into the culture available. Brooklyn has long been a haven for artists, and that trend is not slowing down. Artist enclaves like Williamsburg and DUMBO have produced visual arts for the public's enjoyment. You can see some creativity in those big loft apartments by visiting Williamsburg and Brooklyn Museum galleries in Prospect Heights. If the great theatre is your passion, you'll have an opportunity to see internationally acclaimed productions at the Brooklyn Academy of Music in Fort Greene.
If the visual arts don't do it for you, there are plenty of opportunities in Brooklyn to hear music of all kinds. Many artistic neighborhoods have venues for local and big acts. With Brooklyn's growing popularity and notoriety in the art world, more prominent artists are making stops to play in Brooklyn's clubs and theaters. But you don't even have to pay the price for a ticket to a concert if you don't want to.
There are places where you can catch free shows in parks and other venues in the borough. For example, prospect Park has a free summer concert series for the public, and Fulton Landing features Bargemusic. This free classical music concert series also runs during the summer months.
So there you have it. Move to Brooklyn, and you'll be living among artists and scholars. You'll be insulated from the hectic Manhattan streets while enjoying every convenience and luxury a person could want when living in the most magnificent city on Earth, New York. Brooklyn is a place with a history that remains a vibrant part of the present and promises to be an essential part of the future of New York City.
The number and quality of the parks make Brooklyn an excellent choice for families. Those families who call Brooklyn home also have several educational options. New York City Public Schools operate in all parts of the borough. One highlight of the public schools is Brooklyn Technical High School, often called Brooklyn Tech. These schools have consistently performed at or above the city and national averages on standardized tests like the SAT.
Brooklyn Tech, the largest high school, specializes in science, technology, engineering, and mathematics in the United States. Brooklyn Tech has been located across Fort Greene Park since the early '30s and is known for producing successful and famous alumni, including two Nobel Laureates.
You'll also find many different kinds of private educational institutions in Brooklyn. For example, there are many Yeshiva and other religion-based schools. The number of choices a student and their parents face is daunting. But it also ensures that every child gets the best opportunity to excel and meet their potential.
Higher education is also abundant in Brooklyn. Several institutions in Brooklyn cater to all sorts and receive national recognition yearly. Princeton Review has ranked Brooklyn College, a liberal arts college, in America's Best Value Colleges. Best Schools, Brooklyn Law School, Kingsborough Community College (named one of the best community colleges in the United States by the New York Times), Pratt Institute, a leading art, design, and architecture school. Polytechnic Institute of NYU and St. Francis College, one of the most diverse colleges in the United States, ranked by Forbes Magazine as the best baccalaureate institution.
Brooklyn has become a shopping destination for many people. There are streets in all areas growing more and more densely populated with boutiques and specialty shops for the shopper's perusing pleasure. Once you've settled into the place, you'll no doubt want to venture out and explore everything your new neighborhood has to offer.
You can find some truly unique items for your new home and closet in the many shops in Brooklyn. Some more exciting areas for a little shopping stroll include Chinatown in Sunset Park, where goods from the Far East can be found and haggled over. Then there's the neighborhood of Borough Park, with its many shops specializing in Jewish products like books, wigs, clothing, and other necessities, not to mention the kosher delis.
Brooklyn has a vast number of small businesses. Some are run by the third and fourth generations of a family, which gives the neighborhoods a small-town feel. But that doesn't mean Brooklyn is without big-name chain stores. One prime example is the Ikea located in Redhook. Here you can pour over what seems like acres of home goods and stylish yet straightforward Swedish furniture.
What would a shopping trip be complete without going to the grocer to fill the refrigerator? Of course, you could always go to a big chain grocer, but that won't give you the same intimate feeling of shopping in a store where you can get to know the owners, the man cutting your meat, and the lady baking your bread. So Brooklyn has kept its old-world charm because most people still buy their food from small markets.
It may be easy to go to a place where you can get everything in one stop. But it lacks the ambiance and enjoyment of making more stops to get the best of whatever one could desire. Most neighborhoods anyway in Brooklyn have farmers' markets. You can get locally sourced and grown produce and other goods straight from the source.
As the number of residents with expendable income has grown, the restaurant and bar scenes have been in many Brooklyn neighborhoods. As a result, new spots, both big and small, are popping up all over Brooklyn. New York Eater has a guide to the latest, most celebrated restaurants, while Foursquare provides a list of the best coffee shops in the borough.
Though living in New York is not cheap, apartment and property values in Brooklyn are more affordable than you can find in Manhattan. On top of this, there are currently nine subway lines that run through Brooklyn, and they can take you nearly anywhere in the city.
Brooklyn is for you if you're looking for an affluent neighborhood in history and undergoing exciting growth. Living there situates you near the excitement of the city in an incredible community where you can take insights and have experiences that are difficult to find elsewhere.
Brooklyn real estate is in the news almost every day. It's in; it's out; it's overpriced; it's cold; it's overrated; it's the place to be. Then there are the trend pieces coming out of the New York Times and other outlets regularly. For example, in 2010, the NYT called Bushwick the coolest place on Earth. But even with the ongoing and ever-increasing interest in the neighborhood, in 2016, the NYT declared Bushwick officially over. Bushwick comes to mind because of its meteoric rise from the apex of the gang and drug activity to the most desirable ­– and written about ­– spot in Brooklyn.
From the vantage point of Manhattan, the attitudes toward Brooklyn change daily. But the borough weathers each trend storm just like the tough Brooklynite it is. Meanwhile, many buyers and renters continue exploring, falling in love with, and settling in Brooklyn.
All of Brooklyn's neighborhoods are a mix of longtime residents. Some have lived there for generations, raising families, operating or working at local businesses, and claiming their native Brooklynite status. And someone moved there in the last 20 or so years.
English is not the first language for many longtime residents, and the influx of newer residents has disrupted their sense of family and community. Newer additions to Brooklyn neighborhoods tend to have higher incomes and be entrepreneurs, artists, or business people. Some newbies own their own homes, including apartment buildings, condos, or shares in a co-op, while others prefer to rent.
Whether you can live in Brooklyn or not depends on various factors. The commute to Manhattan for work or a Broadway show, the cost of living, and your tolerance for "up-and-coming" status may last for decades. For instance, Bedford-Stuyvesant has been "up and coming" for about 20 years. Other neighborhoods, such as Park Slope and Williamsburg, have already been thoroughly redeveloped. Others have been rising, such as Greenpoint, Crown Heights, and Flatbush (Kensington, Ditmas Park).
Brooklyn is very culturally diverse and safer than ever, and some of the best public schools in NYC are in Brooklyn. The borough is also very family-friendly and community-oriented. Take a ride over one of the three Bridges to Brooklyn to find out if it's your place.
Compared to more costly areas around the city, Brooklyn's flare and attempt at projecting an understated coolness (albeit a sharp and hip image) attract young people from across the country and the globe.
Due to its reassertion in today's movement and prominence within American youth culture, Brooklyn has positioned itself to emerge as a cultural hub home to a growing hip-hop scene, pop-up galleries, and closet-sized, rotating restaurants, all within reach of the narrow confines of your wallet.
For the dreamy and eager young professionals and recent college graduates, Brooklyn holds faithful to all that is the quintessential New Yorker experience with the added touch of eclecticism and innovation, eliciting the great call to adventure.
Before diving into all that Brooklyn offers, it's essential to consider the logistics for planning your big move and create your checklist for what you can and cannot live. For example, can you live by walking your clothes to the laundromat every Sunday? Are you comfortable with your commute from home lasting an entire podcast or more?
It would be wise to consider subletting a temporary space and storing your possessions in a storage unit while hunting for your new address. Opting for a sublease will allow you to immerse yourself in Brooklyn's different neighborhoods and personalities before plunging into your next housing contract.
Whether single or paired, you are hiring a moving company should be given strong consideration. Likely, you won't want to and perhaps will be physically unable to move your sleeper sofa up multiple flights of stairs – a set of extra hands will make all the difference as you accept self-damnation on your third trip down the steps back to your car and trailer hitch.
Or perhaps you ditched your car miles ago and opted to head to Brooklyn in your rented moving van. Although owning a vehicle in Brooklyn may be practical, it is not necessary due to all the public transportation. Street parking can add up quickly, and the subway trains offer easy access from point A to point B.
Of course, you can always catch a Lyft, hop in an Uber pool, start adjusting to your new borough, and grab a bike; you live in Brooklyn now.
Brooklyn is home to 52 distinct neighborhoods to choose from. So whatever your needs or niche, there's almost a full guarantee there's a place for you. For example:
If your pockets run a little deeper with gravitation toward the more beautiful things in life, consider a spot in Brooklyn Heights with views of the Manhattan skyline.
Perhaps your lust for the Upper West Side opposes your checkbook, and Park Slope could be a competitive, equally beautiful alternative.
If you're looking for city digs with a nearly coastal feel, check out Brighton Beach, only a short walk away from Coney Island.
If it's essential to be within reach of the repair shop for your refurbished 1970s Schwinn, the sweet lure of Williamsburg might capture your heart.
A residential home in Midwood would provide a near suburbanite experience sharply different from a fresh start in Midtown.
More and more people are trading dreams of a high-rise on the Upper East Side for a plant-filled oasis in Bushwick. Perhaps your two-bedroom Brooklyn apartment even comes with a backyard or can be found steps away from a community yoga meetup group in Prospect Park.
An added advantage to living in a Brooklyn neighborhood is the sheer amount of public parks that provide needed greenery to your daily commute to work or the craft coffee roastery on the corner. Prospect Park alone boasts lakefront views, tennis and basketball courts, soccer fields, a zoo, and playgrounds. As a bonus, many of Brooklyn's parks host free outdoor concerts, festivals, and big-screen movie showings during the warmer months.
In contrast, a dwelling in Manhattan would not only be more costly, but you would be hard-pressed to find an inch of grassy refuge to call your own.
Although Manhattan can be argued as more accessible to navigate and perhaps more convenient to get around for work, Brooklyn provides a sense of community through its hyper-local economy, outwardly laid-back demeanor, and noticeably dismal presence of tourists.
Brooklyn offers a comfortable yet trend-setting option for rent-seekers opting for sky views over skyscrapers and extra elbow room on the sidewalk. However, for the young couple looking for all the amenities and excitement, a city offers a suburban feel; some areas of Brooklyn provide the right amount of hominess to meet your needs.
Rest assured that the trade-off for your new, Brownstone ensures plenty of things to do in Brooklyn, wrapped tightly with all the bells and whistles from farmers' markets to botanical gardens, let alone some of the most breathtaking sights in the city.
The 585-acre public park is a tranquil escape for Brooklynites. You can boat, horseback ride, bird watch, play various sports, or park your butt on the lawn and take in nature. The park is more vibrant than ever with its rolling meadows, scenic hillsides, and the only freshwater lake in the borough.
From the beach to the boardwalk, Coney Island is still going strong. With attractions like the Cyclone, Scream Zone, New York Aquarium, and MCU Park, Coney Island offers fun for all ages. Also, the retro-feeling amusement hub boasts Nathan's Famous Hot Dogs, weekly fireworks during the summer, and a Halloween celebration each October.
Move over to Starbucks. Brooklyn's indie coffee houses, such as Gorilla, Blue Bottle, Stone Street, and Café Grumpy, to name a few, keep caffeine lovers buzzing every day. You'll never have to settle for a chain cup of coffee again.
People who live in Manhattan like to be in the thick of the action, but many choose to live outside intentionally. Even if you've never listed a view on your wishlist, the skyline views from Brooklyn Heights and DUMBO, not to mention the Brooklyn Bridge –– a commuting thoroughfare –– can't be beaten. In addition, there's something completely relaxing about staring at Manhattan rather than standing in it.
From Di Fara Pizza (voted the best pizza in the country) to Buttermilk Channel's comfort food brunch in Carroll Gardens, Williamsburg's Peter Luger Steakhouse, and Roberta's in Bushwick, you'll never lack choices or a delicious meal.
Thought your days of grilling were over? Unbelievably, you might get a private outdoor space for a lot less cash in Brooklyn. You could score a yard if you rent a ground floor in a townhouse. And, of course, if you buy or rent a brownstone, a backyard is a given. So start saving your pennies –– you might need that Blaze 32-inch 4-burner grill, after all.
So what if Brooklyn doesn't have Broadway? Rather than pounding crowded streets in the concrete jungle, it is an obvious choice. Many other fun attractions keep you hanging in the borough on Saturdays and Sundays. From Brooklyn Flea to the Barclay's Center, BAM, and the Botanic Garden, staying in Brooklyn when you are not at the office.