New York City, often called the "City That Never Sleeps," is a vibrant and bustling metropolis filled with endless activities and attractions. Whether you're a resident or a visitor, there's always something exciting to do in the Big Apple. This city has everything from iconic landmarks, hidden gems, world-class museums, and delicious dining experiences. In this guide, we'll explore 73 fun things to do in NYC that will make your visit unforgettable.
Central Park is a green oasis in the heart of Manhattan. You can explore its winding paths, picnic by the lake, or people-watch. Be sure to visit iconic spots like Bethesda Terrace and Strawberry Fields, a tribute to John Lennon.
Visiting the Statue of Liberty and Ellis Island is a must in NYC. Explore the history of immigration at Ellis Island and take in the breathtaking views of the city from the Statue of Liberty's pedestal.
Times Square is known for its dazzling billboards and bustling atmosphere. It's a great place to catch a Broadway show, shop for souvenirs, or soak in the city's energy.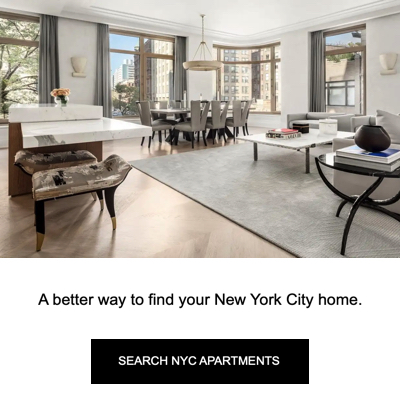 The Metropolitan Museum of Art, often called "The Met," is one of the world's largest and most prestigious art museums. It houses an incredible collection spanning over 5,000 years of art from around the globe.
NYC is a food lover's paradise. Explore diverse neighborhoods like Chinatown, Little Italy, and Harlem for delicious international cuisine. Don't forget to grab a classic New York slice of pizza or a bagel with cream cheese.
The Empire State Building offers breathtaking city views from its observatory deck. Visit at sunset for a truly magical experience.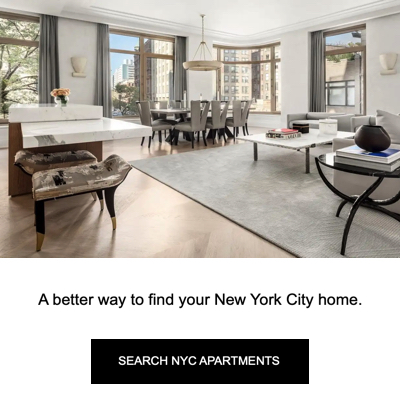 Pay your respects at the 9/11 Memorial and Museum, a solemn reminder of the tragic events of September 11, 2001. The museum offers a powerful and emotional experience.
The High Line is an elevated park built on a historic railway line. It's a unique and picturesque way to see the city while enjoying gardens, art installations, and beautiful views.
Take a scenic cruise around Manhattan to see the city differently. Options include the Circle Line Sightseeing Cruise and the Staten Island Ferry.
The Museum of Modern Art (MoMA) is a modern and contemporary art treasure trove featuring works by Picasso, Van Gogh, and many other renowned artists.
No trip to NYC is complete without attending a Broadway show. Whether you're into musicals, dramas, or comedies, there's a production for everyone.
Escape the hustle and bustle of the city by exploring the serene beauty of the Brooklyn Botanic Garden. It's a peaceful oasis filled with diverse plant life.
The Bronx Zoo is one of the largest metropolitan zoos in the world. It's home to various animals and offers a fun day out for families.
Channel your inner explorer at the American Museum of Natural History. Its extensive exhibits on dinosaurs, human evolution, and space make it an educational adventure for all ages.
Take a leisurely stroll or bike ride across the iconic Brooklyn Bridge, which offers stunning Manhattan skyline views.
16. Discover the Intrepid Sea, Air & Space Museum
Explore historic aircraft, spacecraft, and the USS Intrepid aircraft carrier at this fascinating museum located on the Hudson River.
Prospect Park in Brooklyn is a wonderful place for a picnic, a game of frisbee, or a leisurely bike ride. It's a peaceful escape from the city's noise.
SoHo is a trendy shopping district known for its unique boutiques, art galleries, and historic architecture.
The Cloisters, part of the Metropolitan Museum of Art, is dedicated to medieval Europe's art, architecture, and gardens. It's a serene retreat in northern Manhattan.
New York City's nightlife is legendary. Whether you're into jazz clubs, rooftop bars, or underground dance parties, you'll find many entertainment options after dark.
The Museum of Ice Cream is a whimsical and interactive museum celebrating ice cream. It's a sweet treat for visitors of all ages.
Williamsburg, Brooklyn, is known for its vintage shops and unique boutiques. Discover one-of-a-kind fashion pieces and accessories while exploring this trendy neighborhood.
Many TV shows, including Saturday Night Live and The Tonight Show Starring Jimmy Fallon, offer free tickets to their tapings. It's a fantastic opportunity to see your favorite stars up close.
Enjoy breathtaking views of the Manhattan skyline and the Brooklyn Bridge from the Brooklyn Heights Promenade. It's a serene spot for a leisurely walk or a romantic evening stroll.
Learn about the immigrant experience in New York City by touring the Tenement Museum on the Lower East Side. Explore restored apartments and hear the stories of the families who lived there.
Take a ferry to Governors Island and enjoy a picnic in this car-free oasis. You can also rent bikes, play mini-golf, or savor the tranquility.
Designed by architect Frank Lloyd Wright, the Solomon R. Guggenheim Museum is a work of art. Inside, you'll find an impressive collection of modern and contemporary art.
Explore the Hudson River by renting a kayak or taking a guided tour. Paddling along the river offers a unique perspective of the city's skyline.
Harlem has a rich history of jazz, and you can still find live jazz performances at venues like the Apollo Theater and Minton's Playhouse.
Experience the thrills of the historic Cyclone roller coaster at Coney Island. This iconic amusement park is a must-visit during the summer months.
If you're in NYC during May, don't miss the 9th Avenue Food Festival in Hell's Kitchen. Sample a wide variety of international cuisines and enjoy live music and entertainment.
Catch a baseball game at Yankee Stadium in the Bronx or Citi Field in Queens to experience the excitement of America's pastime.
Chelsea Market is a food lover's paradise, with vendors offering everything from artisanal chocolates to gourmet tacos. It's a great place to explore and satisfy your culinary cravings.
Located in Queens, this museum is dedicated to the art, history, and technology of film, television, and digital media. It's both educational and entertaining.
Rent a bike and explore the many scenic bike paths in Central Park. It's a fantastic way to see the park's beauty and cover more ground.
Enjoy panoramic city views from the top of One World Trade Center. The observatory offers a moving experience and stunning vistas.
This iconic steel globe was built for the 1964 World's Fair and symbolized Queens. It's a great spot for photos and a leisurely walk.
If you visit NYC in late November, don't miss the Macy's Thanksgiving Day Parade. Watch the famous giant balloons and elaborate floats march through the streets of Manhattan.
Explore the sweet side of Brooklyn by joining a chocolate tour. Visit artisanal chocolatiers and savor delectable treats along the way.
Chelsea is renowned for its vibrant art scene. The neighborhood is home to numerous contemporary art galleries, making it a must-visit for art enthusiasts. You can spend hours exploring the latest exhibitions and discovering cutting-edge artwork.
Venture out to Brooklyn's Bushwick neighborhood for a graffiti and street art tour. You'll find an ever-changing canvas of murals and street art that adds a colorful and dynamic aspect to the area.
Indulge your sweet tooth by trying some of the trendiest desserts in NYC. From cronuts at Dominique Ansel Bakery to milkshakes at Black Tap, the city offers an array of Instagram-worthy treats.
For a unique and provocative experience, visit the Museum of Sex in Manhattan. It explores the history, evolution, and cultural significance of human sexuality through art and artifacts.
Queens is known for its diverse culinary scene. Join a food tour to sample international cuisines, from authentic Chinese dumplings in Flushing to delicious Greek food in Astoria.
During winter, lace up your skates and twirl around the iconic ice rink at Rockefeller Center. It's a quintessential NYC winter activity.
NYC has a rich jazz history, and you can still find intimate jazz clubs like the Village Vanguard and Blue Note, where world-class musicians perform.
Consider taking a helicopter tour for a truly unique perspective of the city. You'll soar above Manhattan's skyscrapers and get a bird's-eye view of iconic landmarks.
48. Visit the Morgan Library & Museum
Explore the Morgan Library & Museum, a cultural gem in Midtown Manhattan. It houses a remarkable collection of rare books, manuscripts, and art.
NYC hosts numerous film festivals and special screenings throughout the year. Check out events like the Tribeca Film Festival to see new and independent films.
Escape the urban hustle and ride horses in Central Park. Several stables offer guided trail rides, allowing you to experience nature in the city's heart.
Sail around New York Harbor on a romantic sunset cruise. It's a picturesque way to see the Statue of Liberty, the Brooklyn Bridge, and the city skyline as the sun sets.
The Whitney Museum is dedicated to American art of the 20th and 21st centuries. It features an impressive collection of contemporary artwork, including paintings, sculptures, and installations.
Learn about NYC's rich history by joining a walking tour. You can explore historic neighborhoods like Greenwich Village or Lower Manhattan and uncover the city's past.
During the summer, don't miss the opportunity to watch free Shakespearean performances in Central Park's Delacorte Theater. It's a cultural tradition that attracts theater enthusiasts from all over.
West Village is known for its charming streets and hidden courtyards. Stroll through this picturesque neighborhood and discover its quaint beauty.
NYC is a hotspot for live music of all genres. Check out upcoming concerts and performances at venues like Madison Square Garden, Barclays Center, and the Bowery Ballroom.
Rent a bike and ride along the Hudson River Greenway, a scenic path that stretches from Battery Park to the George Washington Bridge. You'll enjoy beautiful riverfront views.
Visit the Frick Collection, an elegant museum housed in a historic mansion. It features an exceptional collection of European paintings, sculptures, and decorative arts.
Escape the city for a day and visit Storm King Art Center, an outdoor sculpture park located in the Hudson Valley. It's home to massive artworks set against a picturesque landscape.
NYC hosts various food festivals throughout the year, celebrating cuisines worldwide. You can savor diverse culinary delights from the International Food Festival to Smorgasburg.
Experience the vibrant nightlife of the East Village by going on a pub crawl. Explore the neighborhood's eclectic bars and taverns for a fun night out.
The Brooklyn Museum houses an extensive collection of art and artifacts from various cultures. It's a great place to explore both ancient and contemporary art.
For a romantic experience, consider a horse-drawn carriage ride in Central Park. It's a charming way to see the park's beauty.
NYC has a thriving literary scene; you can often find poetry readings at bookstores and cafes. Immerse yourself in the city's creative energy.
If you're a book lover, explore some of the city's iconic bookstores, including The Strand, McNally Jackson, and Housing Works Bookstore Cafe.
Enjoy roller skating at the LeFrak Center in Prospect Park in warmer months. It's a nostalgic and active way to spend an afternoon.
While smaller than Manhattan's Little Italy, the Bronx offers delicious Italian cuisine and a more relaxed atmosphere. Savor classic dishes at local restaurants.
NYC has a thriving craft beer scene. Join a brewery tour to taste unique and locally brewed beers from the city's microbreweries.
Visit the New York Botanical Garden in the Bronx, which features stunning gardens, conservatories, and seasonal exhibitions.
Experience the spoken word culture by attending a poetry slam in venues like the Nuyorican Poets Cafe. You'll witness powerful and passionate performances.
Central Park is a hotspot for bird-watching. Grab your binoculars and discover the diverse avian species that call the park home.
Located in Lower Manhattan, this museum showcases the rich and diverse history and culture of Native American peoples.
Flushing in Queens boasts a bustling Chinatown with authentic restaurants and bustling markets. Sample regional Chinese cuisine and immerse yourself in the culture.