Overflowing with great shopping and award-winning restaurants, SoHo is one of New York's trendiest neighborhoods. Known in the 70s and 80s as an artist haven. Soho has gentrified over the past few decades and is now a diversified commercial and residential area. A popular destination for tourists and residents alike, this iconic area, has polished grunge that attracts trendsetters, artists, and celebrities alike to dine, shop, and call home.
SoHo is located south of Houston Street, which is how the neighborhood got its name. Chinatown sits along SoHo's southern boundary of Canal Street with Crosby Street; Sixth Avenue as the eastern and western borders.
In the mid-19th century, this area began to thrive thanks to luxury commercial real estate development nearby on Broadway. Until then, the whole area was overtaken by industrial development, mainly textile production.
By the late 1940s, SoHo was mostly comprised of rundown warehouses and old sweatshops, but this began to change in the 1960s when the abandoned structures were, turned into lofts. Soon, artists and writers started calling this neighborhood home. Since then, SoHo has gentrified and today is a mecca for art galleries, high-end boutiques, and large chain stores.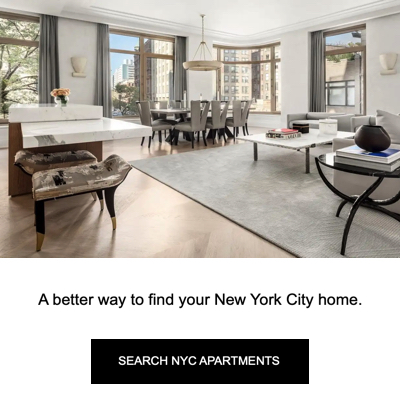 View this post on Instagram
The main attraction of SoHo is its abundant shopping and dining. From high-end designer stores like Prada, Balenciaga, Dior, and Celine to affordable chain retailers like Uni Glo, Gap SoHo is brimming with world-class retail storefronts like Apple. Also filling SoHo's commercial spaces are many of the city's most famous restaurants, including Balthazar, Jacks's Wife Freida, Dominique Ansel Bakery, and The Butcher's Daughter.
SoHo is also home to several world-renowned museums. The New York City Tenement Museum preserves the history of lower Manhattan's storied history; also, the nearby New Museum features rotating modern art exhibits and installations.
Nearly all of the city's subway lines converge on SoHo, making transportation to all other boroughs and areas within Manhattan quick and efficient. The A/C/E line stops at both Spring and Canal Streets, giving upper Manhattan, Brooklyn, and Queens alike access. The N/Q/R stops at Prince and Canal Streets, while the six train stops at both Spring and Canal. A short walk away at Broadway and Lafayette is also access to the D and F trains.
Though not as accessible or widespread as bus routes in uptown Manhattan, SoHo also has limited bus service. The M21 bus runs east and west across; Houston Street, while the M5 and M20 buses give access up and downtown.
Soho real estate mainly consists of Co-ops and Condos, with a blend of renovated tenement buildings, updated newly developed lofts, and luxury condos. Despite the diversity, SoHo is one of New York's more expensive neighborhoods; because of all of the convenient amenities it has to offer and its proximity to the West Side River Park. The median listing price for homes is $3.75 million, with the median price per square foot falling at $2,247. The median rental price in SoHo is about $4,700.