The summer rental season in the Hamptons has always been a busy time. But this summer, the market has gone positively gangbusters. When New York City and the surrounding region closed down in response to the coronavirus, it led to an urban exodus as those with the means to do so looked for long-term rentals elsewhere. The result has been a feeding frenzy, with many brokers saying it is unlike anything they have ever seen before. Rental inventory is now so tight that some are considering purchasing a home in the Hamptons, a proposition not even on their radar a few months earlier. As a result, summer rentals are going for unheard of prices, with demand surging so dramatically that even the uber-wealthy are finding themselves with limited options.
This has created problems for wealthy New Yorkers who remained in the city and now want to find themselves a summer home. The market is crazy right now, and if you have never tried before to find a Hamptons rental, you may be walking into a crocodile pit. Even in a regular year, finding summer rentals in the East End is entirely different from apartment-hunting in the city. To help you prepare, we have put together this everything guide to help you find a long-term Hamptons rental this summer. We've also included advice on how to decide if purchasing a home might be the right choice for you. This is an idea that (surprisingly) makes more financial sense than renting in this current climate.
Featured Home: 25 Three Mile Harbor Road, East Hampton, NY 11937
In a typical year, the summer rental season in the Hamptons typically starts on Memorial Day and runs through Labor Day. However, this year things got off to a much earlier start. As soon as Gov. Andrew Cuomo ordered a statewide lockdown on March 20th, real estate agents began receiving initial calls for vacation rentals in the Hamptons.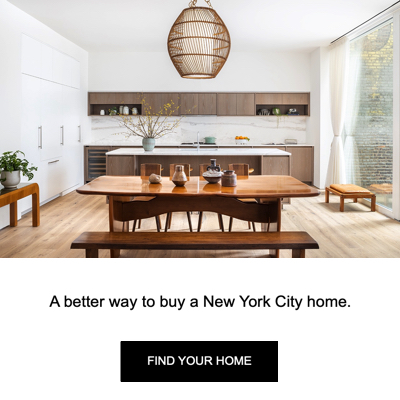 Things picked up even further once schools were ordered to close as a full-blown exodus of wealthy New Yorkers began. Two of the biggest online vacation rental companies, Airbnb and VRBO, reported a 98% increase in bookings over last year for March. Some renters even began asking for the "right of first refusal," meaning that if the owner received other offers for dates outside the original renter's term, they would have to alert the renter and give them time to match the offer.
Another difference is that we're now seeing a demand for full-time summer rentals—a stark contrast to how it's been for more than a decade when short-time summer rentals were the norm. But perhaps the most shocking difference is in prices. June is the least costly month in a typical year, with July seeing an increase and August being the most expensive. This year we saw June prices in April and May. Many people are even forgoing any negotiating and choosing to pay the full asking price. One broker has likened it to a combination of Lehman and 9/11.
Yet, for all this madness, people still want to jump in. Prices might be steep, but when have they ever not been in the Hamptons? Brokers are still getting calls with blank checks attached, and owners who have never rented before are now looking to get in on the action.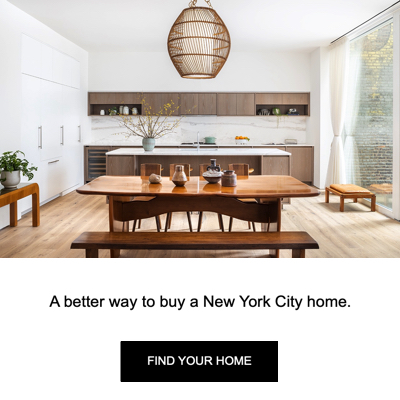 If you're starting to plot your Hamptons escape now, then it's easy to think you're late to the party. But despite how hot the market is, there are still places available. Since brokers don't have an MLS multiple listings service in the Hamptons, and many without an exclusive listing agreement, make every listing you see an open one; you can often find the same listing on multiple sites OutEast.com. It depends on how much you're willing to pay and how flexible your needs are. Compared to home hunting in the city, navigating the Hamptons market can feel like the Wild West.
With the market being in such a frenzy now, your best bet is to work directly through a broker. It makes more sense considering that homeowners are the ones that will pay the broker fee. This means you'll be getting help finding a home completely free of charge.
As for the search itself helps if you can trek out to Long Island and house-hunt in person. Physical showings are now possible but will require some patience. Just follow whatever safety procedures the homeowner requests. For instance, removing your shoes, not touching anything, and wearing a facemask. Your agent can wait in the car and will leave every door and drawer open. If that's not possible or you don't feel safe going in person, you can always try virtual tours – it helps narrow down your options. Plenty of deals has already closed this way.
Once you have found a home you like, you need to move quickly. Anyone else can come up right behind you and put down a deposit. Since brokers don't have exclusives, they don't have control over the whole process.
Suffice to say; you'll need deep pockets to find something now. Rental prices we are seeing now for the season priced between $100,000 to $200,000 plus. Suppose you can land one once it comes on the market. Of course, location makes a big difference in how much you pay. The closer you are to NYC or the water, the more to be paid. The usual advice is to stick to the north of the highway if you want something cheaper. The highway road is a demarcation line, with everything south of it closer to the water and more expensive.
Do not forget there will be a significant extra expense, utility deposits. All rentals in the Hamptons require that this be paid upfront and in full – Meant to cover the costs of electricity, cable, heating, and pool maintenance for the duration of your stay. This is around 10% of the rental price in a typical year. However, with rentals now going for premium prices, this is harder to estimate. Ask your broker, and they should be able to make a reasonable estimate. This leads to a substantial amount of money to pay upfront, but there is a silver lining. Since the homeowners are getting paid in full before moving in, there is no need to come to viewings with a stack of financial documents.
Besides the common factors to consider when looking for a rental – cleanliness, water pressure, etc. – there are also a few extra things to assess with a summer home. First, many homeowners who have never rented out before are now doing so, and not all of them have extra linen or decent furniture. Most of them will come furnished with spare linen, but you still need to check. Second, many restaurants are still closed, so you will want to ensure that they have everything needed to prepare meals at home. Finally, ask about cleaning services, Wi-Fi, cable, and excellent cell phone service. Some areas in the Hamptons can be dead zones for cell coverage, so make sure you are covered.
With much uncertainty about how things will look in a few months, and with rental prices being so high, it makes more sense to buy—now seeing many people taking their money out of the stock market and putting it into a less volatile investment like a summer home. In addition, the current surge in demand is likely to lead more homebuyers to see the Hamptons as a year-round destination, not just a summer one.
Long-term Plans – Real estate is not a liquid asset. Be sure that this is what you want and that you are willing to stay put long enough to make the investment worthwhile.
Personal Taste – Most rental homes in the Hamptons come furnished. If you do not like living with furniture and décor choices that belong to someone else, buying might be better.
Work Situation – Many people are now working from home or managing their businesses and assets remotely. Buying makes more sense if this is you. Large property with space inside and out to work and play can be pretty appealing.
An Investment – Buying represents a perfect investment opportunity for those looking at a second home in the Hamptons. With many well-heeled New Yorkers now seeing the Hamptons as a year-round destination, unlikely you will have trouble finding tenants. You can always return to the city and rent out your Hamptons home whenever you want.
Capped Expense – A 30-year fixed-rate mortgage caps annual costs in a way renting never can. Many people feel that paying rent is like throwing money away. Something you will not be doing as you pay down your mortgage each month.
The Hamptons Life – You know what it means if you have already experienced it. Having your own home in the Hamptons, you can go whenever you want, miles above having to find a rental every year.
A win-win, however you look at it. If you still have difficulty deciding, you can always rent for a season and see how you find it. Whether you rent or buy, you will be spending the summer in a beautiful location at the end of the day.
Amy Rivers
Licensed Sales Associate
203-219-5514
ELIKA Real Estate