LA still gets all the credit for leading a healthy lifestyle. However, recent years have seen NYC play catchup on the health and wellness scene. New fitness centers, healthy restaurants, and juice bars have been popping up all over the city. Additionally, the city's extreme walkability and abundance of public parks make a healthy lifestyle here more than attainable. But if a healthy lifestyle is one of your top priorities, choosing the right neighborhood is the best way to attain that. Some areas make it much more comfortable than others to stick with your health and fitness goals.
Just because a neighborhood has a few gyms and vegan food outlets doesn't mean it's a tranquil spot to stay healthy. What makes a difference is a local culture that prioritizes fitness and healthy living. You'll have a much easier time keeping to your fitness goals if everyone else is on the same page. These are the neighborhoods where a healthy lifestyle is a part of the culture. Naturally, they also include a lot of boutique gyms, yoga centers, and other fitness stations. After some heavy research, here are our picks.
NoHo (a somewhat made-up name) usually refers to Astor's place. This tiny two-block micro-neighborhood can be found sandwiched between Greenwich Village and East Village. It's sometimes described as SoHo's quieter brother. But if you prefer socializing over workout classes and healthy bites rather than afternoon drinks, then NoHo might be your top choice. Fitness junkies all over the city are now flocking here to make the most of its "Fitness Ally" – the area surrounding Lafayette Street. The area features more than a dozen fitness centers and high-grade gyms to cater to your needs. The neighborhood has plenty of healthy food options that are light on the carbs, and taste great.
If ease of transport is another of your priorities in your housing search, then NoHo also meets this need. The neighborhood is exceptionally accessible and allows you to reach either midtown or downtown in roughly 15 minutes. Most of the residents are students or young professionals that are very conscious of living healthy and green lives. Whatever you prefer, cardio, strength training, boxing, or yoga, you'll find it here.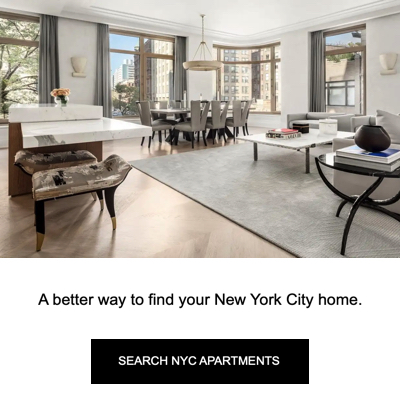 HoneyBrains – If it's all-natural juice and healthy eats you after, this fast and casual eatery has you covered.
If fitness is high on your agenda, then Flatiron is a top choice. The neighborhood is quickly becoming the boutique fitness capital of the city. Each year, more fitness studios, gyms, and other specialty centers open their doors. Every day you'll see people walking the streets carrying gym bags stuffed with gear for their chosen pursuits. Most of the residents are singles and young professionals involved in the business scene. The work hard business ethic here has led to the development of a local culture of constantly trying new things. Fitness is one thing that makes it an excellent spot for staying healthy and building new career contacts. Flatiron is the city's business center, most notably for the advertising and publishing world. This makes it a prime spot for young professionals looking to make their mark in the world.
Architecture lovers will also find much to admire here, as many buildings have Roman facades that evoke New York's Gilded Age when the industry was booming. This is also where you'll find the iconic Flatiron building, once the tallest building in the world and NYC's first skyscraper. The triangular structure is a constant reminder of industry forging ahead and reaching for a sky, a sentiment that seems to infect everyone here. Anyone looking to make a career in one of the local businesses and love fitness can find both here.
SoulCycle – The boutique cycle studio has two studios here, one located on 19th Street and another which the brand calls Union Square.
Uplift – A women-only boutique gym that offers personal training classes and regular social events to help you connect with the local community.
OM Factory – A famous yoga center.
New York Health & Racquet Club – Swimmers will love the 55-foot pool here, the sauna, steam room, and workout equipment. Terri, a vegan and juice bar chain, also has a base here.
Gramercy Pilates – This small studio does small group classes or private sessions.
ABCV – This clean, modern-style restaurant serves health-friendly bowel meals and gluten-free pancakes.
Chloe's Fruit – A local favorite that offers dairy-free sundaes, pops, and smoothies.
Tribeca is one of the best places to live in NYC for those who can afford it. This hip part of downtown Manhattan is home to some of the hottest restaurants and bars in town and the yearly Tribeca Film Festival. The streets are charming, spotless, quiet, and, thanks to local zoning laws, the buildings are kept low, so you can always see the skyline. Along with its high-style living comes high-style fitness. Residents here still like to look and feel their best, which translates to fitness and health. The area has almost two dozen boutique gyms and just as many yoga centers. As all things are in Tribeca, each place is ultra-chic. Battery Park is just a short distance away from outdoor activities, and what better place is there for a run than along the Hudson River?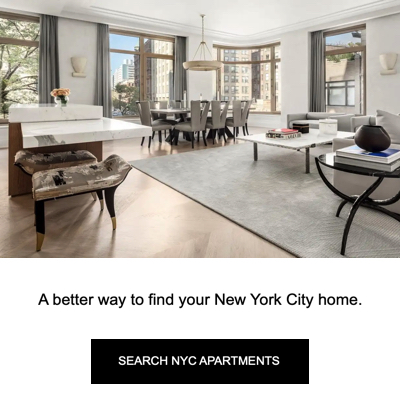 Flywheel – The signature cycling chain has a gym on Greenwich Street, which is also very close to SoulCycle on Warren Street.
Lyons Den Power Yoga – This is the only yoga studio in Manhattan that does Baptiste yoga. It's gained a following and become a go-to spot even for those who usually don't do yoga.
Exceed Physical Culture – These intensive classes use a combination of cardio, strength, and interval training to give you the most effective workout possible.
AQUA Studio – Offering a unique workout experience like no other, Aquacycling combines a high-intensity cardio workout with the healing properties of saltwater.
Juice Press – This food chain has a spot on Greenwich street for the best in juice cleanses and vegan bites.
Sweetgreen – Tasty but light on the carbs; they even have a seasonal selection that changes each season.
Nish Nush – In the mood for falafel? They serve up some of the best in the neighborhood, all with natural whole food ingredients.
West Village is one of the artistic landmarks of the city. Its crazy quilt of streets and avenues defy the typical grid-style layout of most neighborhoods and helps give it a quirky neighborhood feel. The place is also filled with beautiful brownstones that go perfectly with its tree-lined cobblestoned streets. Its location along the Hudson River makes it perfect for running and making the most of Hudson River Park. You've got plenty of centers and gyms to choose from when it comes to staying fit. The many artsy restaurants here also make it easy to eat healthily and keep those calories down. If you're looking for a neighborhood that feels like no other in the city and encourages a healthy lifestyle, West Village is one of the best.
Gotham Gym – Gotham is your one-stop gym for everything. There are boxing classes for all levels, cross-fit training, and yoga.
Peloton Tread Studio – When you don't have time for a run along the Hudson, head to Peloton. Classes here provide cardio and strength training, both on and off the tread, for the most thorough workout possible.
Uptown Pilates – Uptown has you covered for the very highest in Pilates instruction.
Barre3 – For a balanced workout that focuses on low-impact movements, try one of the classes at Barre3.
Urban Vegan Kitchen – Vegan comfort food that can be found on Carmine Street. Food is served late, and regular events such as music or comedy nights.
The Butcher's Daughter – This favorite spot on Hudson Street has you covered for some of the best veggie eats and juices.
Integral Yoga Natural Foods – One of New York's largest free-range organic food stores. It's a little on the pricy side, but you won't find such a sizeable vegan food selection anywhere else.
When choosing a neighborhood to live in, you usually have to compromise. That's less the case on the UWS. Being centrally located alongside Central Park makes it super easy to commute to and from. For shopping, you've got almost everything you need within reach. If you live diverse, you'll find that in the residents here, which means diverse food options. Thanks to museums and entertainment centers such as the Natural History Museum and the Lincoln Center, culture lovers will get all they need here. Best of all, the community here is very close, with a strong sense of belonging.
Those who want to focus on living a healthy life will find their people here. The neighborhood is filled with great restaurants offering healthy whole foods, vegan options, and juice. For gyms and fitness centers, you've got several to choose from to suit your needs. Central Park is next to the neighborhood, so you'll never have an excuse for not doing your daily run.
The Fhitting Room – A high-intensity boutique gym that is one of the most highly regarded in the neighborhood. The trainers are beneficial and can help you design a workout scheme to suit your goals.
Physique 57 – Come here for a barre workout that combines cardio, strength training, and stretching to help you sculpt the perfect physique.
Pure Yoga – This is one of the most challenging yoga classes. It works through a combination of dance choreography with strength and interval cardio.
Blossom on Columbus – For many inventive vegans means to try the beautiful spot on Columbus Avenue.
Peacefood Café – In the mood for some homey vegan sandwiches, tea, juices, and deserts? This quaint little spot won't disappoint you.
The Upper West Side is one of the most affluent neighborhoods in the city and where you'll find the who's who of the city's celebrities. The area comprises mainly brownstones, new residential developments, and pre-war condos, which are at the height of affluence. The neighborhood is also rich in culture, especially along Museum Mile. You'll find the Metropolitan Museum of Art, the Cooper Hewitt Museum of Design, and the El Museo del Barrio. The shopping scene here is incredible along 86th Street and Lexington Avenue, chocked full of little boutiques and larger chain stores.
When it comes to healthy living here, you'll find all you need. The gyms are some of the highest-quality boutique gyms you'll find anywhere in the city. Many luxurious restaurants here provide vegetarian and vegan options. Lastly, you've got Central Park located next to you with all that offers.
Mile High Run Club – The boutique fitness chain is located on Lexington Avenue, perfect for running enthusiasts.
TS Fitness – If you prefer to work out in small groups, TS is where to find that. The trainers don't just focus on building your fitness; they educate you on the best way to do that.
New York Yoga – This premier yoga studio specializes in Vinyasa and hot yoga. They offer several classes to suit your needs.
Candle 79 – Vegan dining in high style is what they offer here and what you'll find in abundance.
Juice Generation – Need a recharge after a heavy workout? This favorite spot on Lexington Avenue has you covered.
If you're looking for a Brooklyn pad, North Williamsburg offers all the fitness locals you need. The daytime streets here are filled with hip millennials—many of them carrying yoga mats and gym bags to and from its many yoga centers and gyms. Healthy living is all the rage now among the younger population, and all the juice bars and vegan restaurants here show that. You've got East River State Park and McCarren Park for green workout spaces. The latter includes a mammoth-sized public pool and the Brooklyn Athletic Club. If commuting to Manhattan each day, use the bike lanes along the Williamsburg Bridge.
CorePower – The large yoga chain opened its Williamsburg studio back in 2017 and offered some of the best high-intensity workouts.
Flywheel Sports – A stationary bike studio that pushes you to the max in every session
Y7 – A hip-hop-infused yoga center that proves yoga can be a severe workout. The room is candlelit and heated to 80-90F for a hot and fast-paced workout.
Overthrow Boxing – You'll find plenty of boutique boxing studios in NYC, but only Overthrow has that rough-around-the-edges atmosphere. Pros and top-level amateurs think classes.
Orange Theory – Those looking to focus on cardio will find it here. This place is all about tracking metrics, so you'll love it here if that's your thing. Each fitness session can be modified to meet your personal goals.
Whole Foods – This is where you'll find the best selection of fresh and organic foods to prepare at home.
Juicery Kitchen – Do you need a healthy smoothie or vegan meal after a day at McCarren Park? This little spot is located just a short walk away from Union Avenue.
Chickpea & Olive – For the best in wholefood vegan fare, Chickpea & Olive has some of the best vegan burgers, sandwiches, and salads in t