Real estate negotiation is a multifaceted skill that can significantly impact the outcome of property transactions. Whether you're a buyer seeking your dream home, an investor looking to expand your portfolio, or a seller aiming to get the best price for your property, negotiation is an essential tool in your arsenal. We will guide you through the intricacies of real estate negotiation, providing a step-by-step roadmap to successfully navigate the complex world of real estate deals.
Effective negotiation begins with a strong foundation of research and preparation. This phase is crucial for both buyers and sellers:
Market Analysis: Start by researching the local real estate market. Understand current trends, property values, and the competitive landscape. This knowledge will help you gauge the market dynamics and make informed decisions.
Set Clear Goals: Determine your budget and objectives. Define the maximum price you are willing to pay (if you're a buyer) or the minimum price you're willing to accept (if you're a seller). Additionally, specify other priorities, such as the desired closing date, contingencies, and any unique terms essential to your transaction.
Financing: For buyers, obtaining pre-approval for a mortgage is crucial. Not only does this signal your commitment to sellers, but it also provides you with a clear understanding of your budget limits.
Consider enlisting the services of a qualified real estate agent, especially if you're not experienced in the intricacies of real estate transactions. A seasoned agent brings several advantages to the table:
Market Expertise: Agents specialize in specific markets, giving them an in-depth understanding of local conditions and trends.
Negotiation Skills: An experienced agent is well-versed in negotiation strategies and can act as a skilled advocate on your behalf.
Network of Resources: Agents have an extensive network of professionals, including inspectors, appraisers, and attorneys, which can prove invaluable during the transaction process.
Market Insights: They can provide insights into market comparables (comps) to help you make competitive offers or set appropriate asking prices.
Crafting a well-structured and competitive offer is a pivotal moment in real estate negotiation: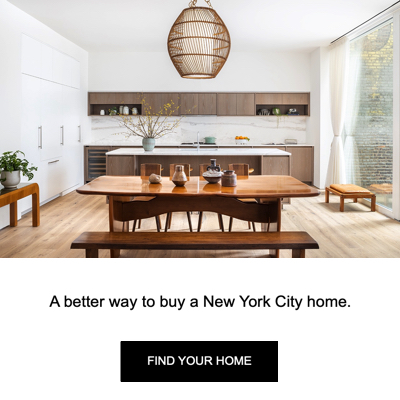 Price: Your initial offer should be rooted in your budget and market research. It should consider the seller's asking price and any other relevant factors.
Contingencies: Contingencies are conditions that must be met for the contract to proceed. Typical contingencies include a home inspection, financing approval, and appraisal. Including these in your offer provides protection and flexibility for both parties.
To negotiate effectively, it's essential to understand the motivations and constraints of the other party involved:
Motivations: Sellers may be motivated by various factors, such as a need for a quick sale due to personal circumstances, a job relocation, or financial constraints. Understanding these motivations can help you tailor your offer accordingly.
Sentimental Value: Some sellers may have strong emotional ties to their property. In such cases, acknowledging their attachment and demonstrating respect can go a long way in fostering goodwill and cooperation.
Negotiation is a delicate dance that involves give and take. Here are some strategies and tactics to navigate this critical phase effectively:
Counteroffers: Be prepared for counteroffers from the seller. Respond to them professionally and avoid becoming overly emotional or adversarial. Each counteroffer is a step toward finding common ground.
Market Data: Use market data to support your position. Present facts and statistics that justify your offer or counter offer. This can include recent sales data, price trends, and property conditions.
Non-Monetary Factors: While the price is significant, consider non-monetary elements that might sweeten the deal for the seller. Flexibility on the closing date or a willingness to accommodate the seller's specific needs can be powerful negotiation tools.
Silence Can Be Golden: Don't be afraid of silence during negotiations. Sometimes, allowing a pause can prompt the other party to make concessions or reveal their position.
Maintain Professionalism: Always maintain professionalism in your negotiations regardless of the emotions involved. Being respectful, patient, and courteous can go a long way in building a positive rapport with the other party.
After an initial agreement is reached, the due diligence phase begins. This typically includes: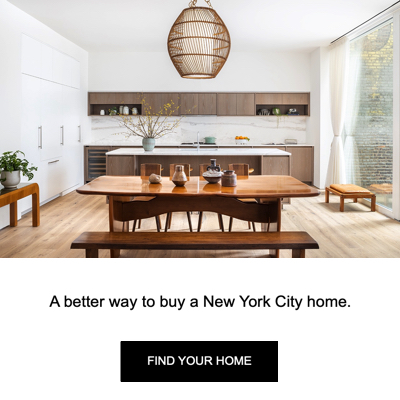 Property Inspection: Conduct a thorough inspection by hiring a qualified inspector. If issues arise, negotiate repairs or a price reduction as necessary.
Contingency Period: During this period, any outstanding contingencies must be satisfied. These include obtaining final loan approval, securing homeowner's insurance, and addressing inspection-related concerns.
Negotiation Continues: Keep in mind that negotiation can continue during this phase. If significant issues are discovered during inspections, both parties may need to revisit terms to reach a mutually acceptable resolution.
Once all terms are agreed upon, it's essential to review the contract carefully with the assistance of a qualified real estate attorney. Ensure the contract aligns with your goals and provides legal protections.
Effective communication is the linchpin of successful negotiation. Throughout the process:
Stay in Touch: Maintain open and respectful communication with the seller or their agent. Address any concerns or questions promptly and provide updates as necessary.
Patience is a Virtue: Negotiations can take time, and it's crucial not to rush the process. Be patient and avoid making hasty decisions that you might later regret.
Once all terms and contingencies are met, you'll move toward the closing stage:
Closing Date: Attend the closing with all necessary documents and funds prepared. Ensure that you are clear on the closing date and location.
Review Documents: Carefully review all documents presented during the closing. Don't hesitate to ask questions if something is unclear or requires further explanation.
Take Possession: After the closing, celebrate your new property (if you're the buyer) or proceed with your plans as agreed upon in the contract.
In the intricate world of real estate transactions, mastering the art of negotiation is a skill that can yield significant benefits. You can navigate the complexities of real estate negotiation successfully through meticulous research and preparation, the guidance of experienced professionals, and a well-structured approach to offers and counteroffers. Remember that successful negotiation often involves compromise and collaboration, and a respectful, patient, and professional demeanor can lead to mutually beneficial results for both buyers and sellers. By following the steps and strategies outlined in this comprehensive guide, you can confidently approach real estate negotiation and increase your chances of achieving your desired outcome.