When buying a home in New York City's bustling real estate market, making an offer is crucial in securing your dream property. However, determining the right offer price can be a challenging decision. Should you go higher than the list price to stand out from competitors? Should you go lower to negotiate a better deal? Or should you play it safe and stick to the list price? In this article, we will explore the considerations involved in making an offer on a home in New York City, helping you navigate the art of offer negotiations.
Before diving into the decision-making process, it's essential to understand the market dynamics in New York City. The city's real estate market is known for its competitiveness, high demand, and limited inventory. Properties often receive multiple offers, particularly in desirable neighborhoods or peak buying seasons. As a result, buyers need to position their offers to increase their chances of success strategically.
New York City is a vibrant, diverse, and sought-after real estate market. Its mix of iconic neighborhoods, world-class amenities, and cultural attractions make it a highly desirable place to live. However, this popularity also means that competition among buyers can be fierce. Desirable properties often attract multiple offers, which drives up the demand and, potentially, the price.
Therefore, it's crucial to understand the current micro-market conditions, including inventory levels, recent sale prices, and the number of competing buyers in your target neighborhood. This information will help you gauge the level of competition and make an informed decision about your offer strategy.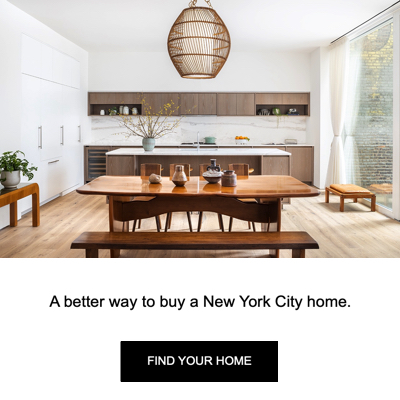 To make an informed offer, thorough research, and analysis are crucial. Start by evaluating comparable sales in the neighborhood to understand recent market trends and property values. Look for properties with similar characteristics in size, location, condition, amenities, and exposure, ideally within the same building. This analysis will provide a baseline for determining a reasonable offer price.
The Comparative Market Analysis (CMA) is essential in this process. Your real estate agent can prepare a CMA, which provides an overview of recently sold properties in the area. The CMA considers factors such as square footage, number of bedrooms and bathrooms, recent renovations, and location. By comparing these properties and their sale prices, you can gain insights into the market value of the property you're interested in.
Furthermore, consider the property's time on the market. If a listing has been on the market for an extended period, it could indicate a motivated seller who may be more open to negotiations. On the other hand, a newly listed property with significant interest may require a more competitive offer to stand out.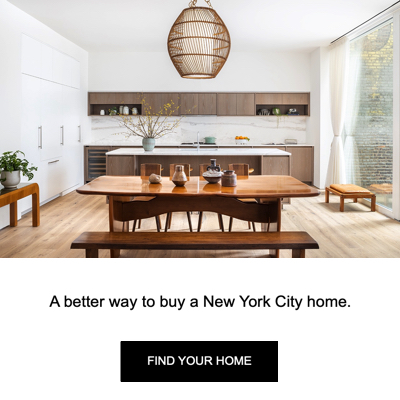 Beyond the CMA, knowing any unique factors that may impact the property's value is essential. For example, if the property has distinctive features, recent upgrades, or is located in a highly desirable school district, these factors could influence the offer price.
Engaging the services of a knowledgeable and experienced real estate agent is invaluable during this research and analysis phase. They have access to comprehensive market data, insights into recent sales, and a deep understanding of neighborhood dynamics. You can make more informed decisions about your offer price with their guidance.
Understanding the seller's motivation can provide valuable insights during the offer negotiation process. Try to gather information about the seller's circumstances, such as relocating, downsizing, or facing time constraints. This information can help you gauge how flexible the seller might be in accepting an offer below the list price.
Work closely with your real estate agent, who can leverage their network and industry connections to gather insights on the seller's situation. They may be able to provide information about the seller's motivations, timelines, or any specific conditions that could impact their willingness to negotiate.
For example, suppose a seller is eager to close the deal quickly or has already purchased another property. In that case, they may be more inclined to accept a lower offer to expedite the process. On the other hand, if the seller has received multiple offers or is not in a hurry to sell, they may be less likely to accept an offer below the list price.
Understanding the seller's motivation can tailor your offer strategy accordingly. If the seller is highly motivated, you may have more flexibility to negotiate a lower offer. However, if the seller's circumstances indicate they are less motivated, you may need to consider a more competitive offer to stand out.
In a competitive market like New York City, it's essential to consider the level of competition you're facing. If there are multiple offers on the property, you may need to adjust your offer accordingly to increase your chances of success. Going above the list price or offering attractive terms, such as a higher downpayment, all cash, or a faster closing timeline, can make your offer stand out.
The presence of multiple offers can significantly impact the negotiation process. It creates a sense of urgency and often leads to a bidding war among interested buyers. In such situations, you may need to carefully assess your budget and decide whether you will go higher than the list price to secure the property. Bidding wars, on average, often end up 10-20% above the asking price.
It's important to note that going above the list price is not the only way to make your offer competitive. Consider other terms that can make your offer more attractive to the seller. For example, you may offer a larger down payment, agree to a shorter inspection period, or demonstrate strong financial qualifications by providing a pre-approval letter from your lender. These additional terms can strengthen your offer without solely relying on the offer price.
On the other hand, if there are no competing offers or the property has been on the market for an extended period, you may have more flexibility to negotiate and potentially submit an offer below the list price. However, it's essential to strike a balance between a competitive offer and ensuring that it aligns with the property's value and your budget.
When submitting an offer on a co-op property, it is essential to consider not only the price and financial reserves of the building but also the qualifications and supporting documents required by the co-op board. While price negotiations are significant, demonstrating strong qualifications and providing reference letters can influence the board's decision. Possessing exceptional qualifications, such as solid credit history, important assets, or a stable, transparent income, may give you some leverage in negotiating the offer price. Additionally, when submitting an offer on a co-op, it is essential to follow the proper procedures. Utilizing the submitted offer form provided by the listing agent or seller ensures that your request is presented in the correct format. To assist you in packaging your offer effectively, you can use our submit offer form calculator, which simplifies the process and helps ensure all necessary information is included.
A trusted real estate agent with experience in the New York City market is an invaluable resource when making an offer. They can provide expert guidance, insight into market trends, and advice on crafting a compelling offer. Your agent will analyze the market data, assess the property's value, and help you determine an appropriate offer price based on your goals and the property's attributes.
Your agent will also help structure the offer to include or not include any contingencies or special terms that protect your interests while making it attractive to the seller. They will negotiate, ensuring your offer is presented in the best light possible.
Working closely with your real estate agent is crucial in navigating the negotiation process. They can provide insights into the seller's expectations, advise on the appropriate offer price based on market conditions, and help you craft an offer that is compelling yet aligns with your budget and goals. Their expertise and guidance can give you a competitive edge in the offer negotiations.
Making an offer on a home in New York City requires careful consideration of market conditions, comparable sales, the seller's motivation, and the level of competition. It's a delicate balance between offering a competitive price and protecting your interests as a buyer. Thorough research, analysis, and consultation with a trusted real estate agent are crucial to making an informed and strategic offer.
Remember that each property and situation is unique, and no one-size-fits-all approach exists to offer negotiations.