With its cobblestone streets, signature brownstones, former carriage houses, and stately mansions, Brooklyn Heights is one of the most coveted neighborhoods in the borough, if not the entire city. "Graceful" and "elegant" are words often used to describe this parcel, also referred to as "America's First Suburb." The upscale neighborhood draws young families and professionals because of its character and relaxed lifestyle, yet easy access to Manhattan.

The area is about five blocks wide and 12 blocks deep. The East River borders it to the west, Cadman Plaza and Court Street to the east, Old Fulton Street to the north, and Atlantic Avenue to the south. Adjacent neighborhoods include Cobble Hill, DUMBO, Downtown Brooklyn, and Boerum Hill. The Brooklyn Heights Promenade provides panoramic views of Manhattan and New York Harbor, including the Statue of Liberty. At one-third of a mile long, it's a fantastic spot to stroll, jog, or relax. The promenade became famous in the films Moonstruck and Annie Hall. Famous faces have populated the neighborhood for years, and star power remains prevalent to this day. Celebrity residents have included Lena Dunham, Javier Bardem, and Penelope Cruz, Paul Giamatti, and Keri Russell. In contrast, renowned writers such as Norman Mailer and Arthur Miller have perfected their craft at home in Brooklyn Heights.
Brooklyn Bridge Park has become one of the highlights of the neighborhood. With its 85 acres of public green space, volleyball courts, playgrounds, and a carousel, the park draws locals as well as New Yorkers from the other boroughs. Montague ––the main street –– boasts its share of ethnic eateries such as Café Buon Gusto for Italian, Gallito's Kitchen if you're in the mood for Mexican and Hanco's for Vietnamese. Venture closer to Atlantic Avenue, and you'll discover quaint, quiet Columbia Place, home to Iris Cafe, one of Brooklyn's most intriguing culinary finds serving Nouveau-American cuisine. Don't miss Jack the Horse Tavern on quiet Hicks Street, or to satisfy your sweet tooth, try Ample Hills Creamery on Joralemon. Although not a shopping destination, Brooklyn Heights has its share of independent and chain stores. You'll find staples like Sephora, Banana Republic, and Jacques Torres, as well as local favorites like Bentley's Shoes, Housing Works, and A Cook's Companion.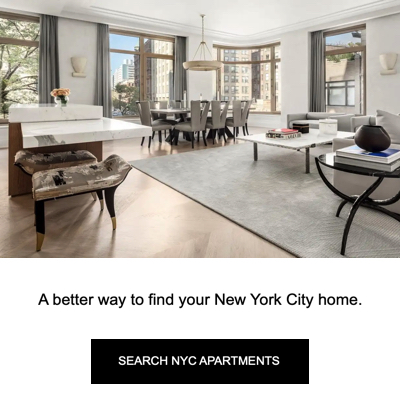 The subway is convenient and minutes to downtown Manhattan. You can catch the A, C, F, N, R train at Jay Street, the 2 or 3 at Clark Street, and the 2, 3, 4, 5, A, and C trains at Borough Hall.
Although Brooklyn, the neighborhood comes at Manhattan prices. Expect to pay approximately $2,500 to $3,000 to rent a one-bedroom apartment. Two-bedroom apartments sell for an average of about $1.5 million, with a few on the market for less than $1 million, and other prices are hovering closer to $2 million. Despite the high cost of living in Brooklyn Heights, according to Streeteasy.com, just six one-bedroom properties are currently listed, ranging from $629K to just over $1 million. The lack of inventory supports the theory that many people have a desire to live in the neighborhood.