Brooklyn's history spans 350 years, from its beginnings in 1664 as the Dutch town of Breuckelen to its 1898 incorporation by charter into "Greater New York." Today, Brooklyn remains true to its origins as the most culturally and ethnically diverse borough in New York City. Brooklyn Townhouse Architecture is the very foundation that makes Brooklyn a beautiful place to like.
Brooklyn townhouse architecture reflected the phenomenal growth of New York City during the 1800s and early 1900s when King's County became the second-most populous county in the United States. As a result, the ubiquitous brownstone, a New York staple in all its lovely permutations, is beautifully represented in Brooklyn. Here's how to identify the architectural style of Brooklyn's iconic brownstones and townhouses.
The Italianate townhomes, recognizable by their wide stoops and arched double doors, reached peak popularity between 1840 and 1870. These two, three, and four-story homes, with their brownstone facades, are mostly in Brooklyn Heights and Fulton Landing. Their cast-iron railings and vine-covered trees and window boxes evoke 15th-century Italian palazzos known for their elegance and classic lines.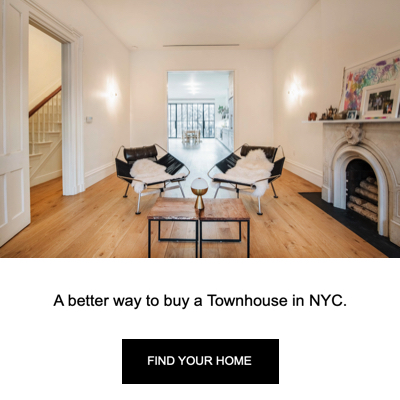 Image via Flickr by Andrew Fresh
Brooklyn Heights has 405 Greek Revival townhomes, distinctive for their three-story height and double-hung six-over-six windows. Simple Greek columns and stately stone door-hoods frame their narrow wooden doors. These townhouses were built between 1830 and 1850, when Greek was the rage, and feature tiny attic windows and ornamental carved wooden cornices. Stoops are much narrower than their Italianate counterparts.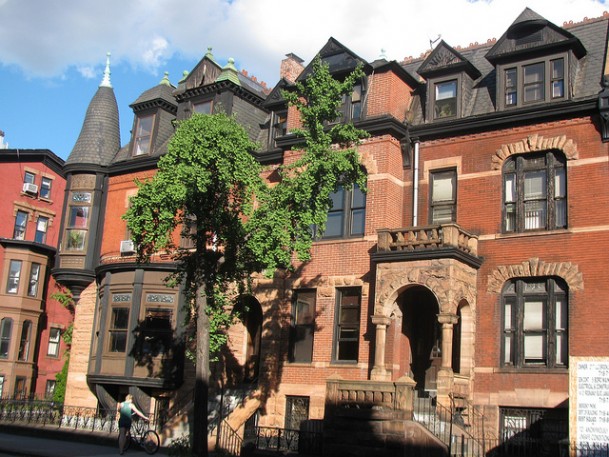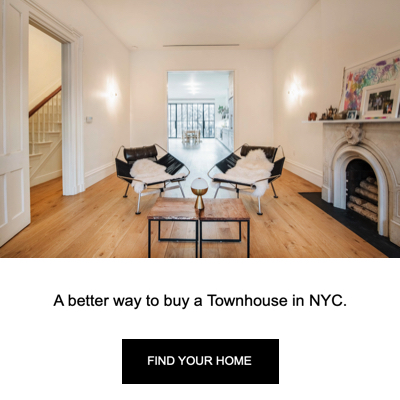 Prospect Park is the primary home of the eclectic and asymmetric Queen Anne townhouse. These structures were built in the late 1800s and featured gabled roofs, sharply angled dormers, and even turrets. Variegated asymmetric windows, often stained glass, soar above paneled wooden doors framed by Greek Revival columns and elaborate stone awnings. Look for overhanging eaves, pedimented porches, wooden shingle rooftops, and terra-cotta accents.
Brooklyn has one of the densest concentrations of Romanesque Revival architecture in the country. Built primarily in the 1890s and often reminiscent of Gothic cathedrals, Romanesque Revival brownstones feature muscular architecture, arched windows and doors, ornately carved Byzantine acanthus leaf ornamentation, stained glass accents, and elaborate ironwork. Townhomes adorned with gargoyles are most likely Romanesque Revival structures.
Image via Flickr by Robotpolisher
The noble limestone row houses that pepper the affluent Park Slope neighborhood are mostly examples of Renaissance Revival architecture. Built between 1880 and 1920, these smooth and subdued structures acted as counterpoints to the ostentatious Romanesque Revival townhouses. These homes feature symmetrical facades, low-pitched mansard roofs, horizontal stone bands between floors, and simple wreath and garland ornamentation. The grand staircase is a signature design element in Renaissance Revival brownstones.
Brooklyn is currently the fastest growing New York City borough, and the demand for brownstones is driving housing development. In the DUMBO (Down Under the Manhattan Bridge Overpass) and Williamsburg areas, developers build architecturally accurate 19th-century brownstones that combine classic styling with modern condo amenities, which sell before the buildings are complete. Whether you're looking for an original period brownstone or a newly constructed replica, Brooklyn townhouses are smart, in-demand properties.