Nestled along the southern coast of Brooklyn, Brighton Beach is a neighborhood with a story to tell. From its early days as an exclusive seaside retreat for the elite to its vibrant present as a cultural melting pot, this coastal enclave has evolved with the tides of time. With a rich history and a unique identity that captivates the essence of its diverse inhabitants, Brighton Beach stands as a symbol of Brooklyn's boundless potential for cultural exchange and harmony.
In the late 19th and early 20th centuries, Brighton Beach was a coveted destination for the elite seeking respite from the hustle and bustle of Manhattan's crowded streets. The allure of the Atlantic Ocean, combined with the refreshing ocean breeze, beckoned wealthy New Yorkers and visitors from far and wide. The coastline was graced with magnificent hotels and luxury mansions, catering to affluent guests with lavish amenities and breathtaking sea views.
Strolling along the boardwalk, the elite mingled in elegant pavilions and bathhouses, engaging in leisurely social activities. This exclusive atmosphere set Brighton Beach apart from its neighbor, Coney Island, which attracted a different demographic with its boisterous amusement parks. Thanks to the Brooklyn, Flatbush, and Coney Island Railroad, Manhattan's elite found easy access to this coastal haven, making Brighton Beach a desirable summer retreat. Although the original grand hotels and pavilions no longer stand, the neighborhood's historical significance remains preserved through the Brighton Beach Historic District.
As the popularity of nearby Coney Island soared, Brighton Beach became an integral part of the burgeoning amusement district. Visitors strolled along the iconic Brighton Beach Boardwalk, constructed in 1905, savoring the serenity and breathtaking ocean views in contrast to the boisterous attractions of Coney Island, Brighton Beach offered a more refined and relaxed atmosphere, attracting a diverse range of tourists seeking a quieter experience.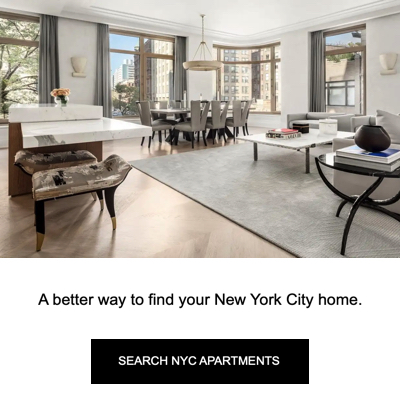 In the early 20th century, Brighton Beach experienced a significant influx of Eastern European Jewish immigrants, primarily from Russia and Poland. The opening of the Brooklyn-Queens Expressway in the 1940s made the neighborhood more accessible, leading to a surge in its population. By the mid-20th century, Brighton Beach had transformed into a hub of Jewish culture, boasting a multitude of kosher delis, bakeries, and shops lining its streets.
In the late 20th century, Brighton Beach experienced another transformative wave of immigration from the former Soviet Union. Many Russian-speaking immigrants, including Russians, Ukrainians, and others from the region, settled in the neighborhood, further enriching its cultural tapestry. Brighton Beach earned the nickname "Little Odessa" due to the high concentration of Ukrainian and Russian residents. Russian became one of the predominant languages spoken in the area, and the community's customs and traditions became an integral part of the neighborhood's identity.
Fast forward to the present, and Brighton Beach stands as a vibrant cultural gem within Brooklyn. The neighborhood remains a popular destination for both locals and tourists alike. Though renovated and modernized, the iconic boardwalk retains its old-world charm, offering breathtaking views of the Atlantic Ocean and many activities, from sunbathing to people-watching.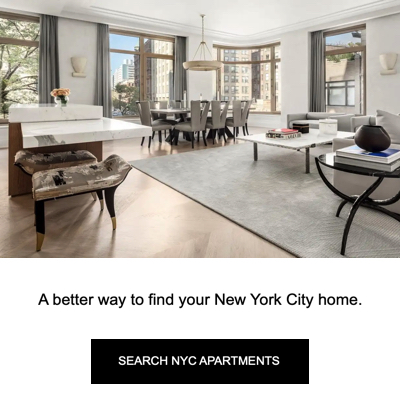 The heart of Brighton Beach lies along Brighton Beach Avenue, where Russian and Eastern European businesses, restaurants, and markets abound. Here, visitors can indulge in authentic Russian, Ukrainian, and Georgian cuisine, shop for imported goods, and experience the warm hospitality of the community.
In addition to its cultural heritage, Brighton Beach has evolved to attract residents from diverse backgrounds, contributing to its cosmopolitan character. Today, the neighborhood serves as a melting pot of cultures, with Chinese, Latino, and other communities adding unique flavors to its vibrant tapestry.
Brighton Beach offers a delightful array of shopping and dining experiences, reflecting the diverse cultural influences shaping this vibrant neighborhood. Several establishments, including National Foods, Tashkent, and Cheery Farm in Sheepshead Bay, stand out if you're looking for Russian delicacies. Wise Cafe and Tatiana on the boardwalk are the go-to restaurants for authentic Russian cuisine. And for a delectable selection of nuts and sweets, visit the Nut House. But that's not all; for a taste of Georgia, head to Little Georgia, the ultimate destination for the area's best khachapuri and Georgian food.
National Foods: This store gem offers a wide range of Russian and Eastern European products. National Foods has everything you need to create an authentic Russian feast at home, from specialty foods like caviar and smoked fish to pickled vegetables, cheeses, and meats.
Tashkent Supermarket: A haven for food enthusiasts, Tashkent Supermarket boasts a diverse selection of Russian, Uzbek, and Central Asian products. Fresh bread, spices, dried fruits, and an assortment of exotic treats await you at this bustling market.
Cherry Hill: Cheery Farm is the place to be for the freshest produce and a delightful selection of Russian sweets. The market offers an extensive range of fruits, vegetables, nuts, and candies, making it a one-stop shop for all your culinary needs.
Little Georgia: For an authentic taste of Georgia, head to Little Georgia, where the aroma of freshly baked khachapuri fills the air. This charming eatery offers an authentic Georgian dining experience, featuring traditional dishes like khinkali (dumplings), khachapuri (cheese-filled bread boat), and juicy grilled meats. The warm hospitality and cozy ambiance make Little Georgia a favorite spot among locals and visitors.
Wise Cafe: A beloved local eatery, Wise Cafe serves a delectable menu of traditional Russian and Ukrainian dishes. Each dish celebrates authentic flavors, from mouthwatering borscht to hearty pelmeni and flavorful shashlik.
Tatiana Restaurant: Situated on the iconic boardwalk, Tatiana Restaurant offers exquisite Russian cuisine and treats diners to stunning views of the Atlantic Ocean. The restaurant's elegant ambiance and live entertainment create an unforgettable dining experience.
The Nut House: If you have a penchant for nuts and sweets, The Nut House is a must-visit destination. Indulge in a wide assortment of fresh nuts, dried fruits, and delectable sweets, including Russian favorites like halva and chocolate-covered treats.
Whether you're a resident or a curious visitor, exploring the culinary delights and cultural offerings of Brighton Beach promises a memorable experience. The neighborhood's vibrant Russian-American community has left an indelible mark on its shopping and dining scene, making it a truly unique and captivating destination in Brooklyn. So, treat your taste buds to an adventure and embark on a culinary journey through the heart of Brighton Beach, where tradition and diversity blend seamlessly to create a tapestry of flavors that will leave you craving more.
Brighton Beach is a vibrant neighborhood steeped in Jewish culture, boasting several synagogues that have shaped its identity. Notable among them are Congregation Sons of Israel, an Orthodox synagogue on Brighton 4th Street, known for fostering a strong sense of community. Chabad of Brighton Beach is a lively center for Jewish life and outreach on Neptune Avenue. Also, Congregation Zichron Eliezer, a traditional Orthodox synagogue on Brighton 6th Street, serves as a place of worship and Jewish learning.
Young Israel of Brighton Beach on Neptune Avenue offers religious services, educational programs, and social events. At the same time, Ocean View Jewish Center, an inclusive Modern Orthodox synagogue, creates a welcoming environment for people of all backgrounds. Additionally, Kneses Israel of Seagate, located in the nearby Seagate community, serves as an important place of worship and cultural connection for Brighton Beach residents. These synagogues are vital in preserving the neighborhood's Jewish identity, fostering unity, and providing spiritual guidance and social support within the close-knit Brighton Beach community.
Brighton Beach, a vibrant cultural enclave in Brooklyn, offers an appealing coastal living experience with various real estate options. The luxurious Oceana condominium complex is a prominent choice, providing modern amenities and breathtaking ocean views. The neighborhood's real estate market caters to a diverse community, welcoming longtime locals and newcomers alike who are drawn to its seaside charm. Oceana features a variety of spacious apartments with different layouts, from one bedrooms to penthouses, allowing residents to enjoy contemporary living in a tranquil beachfront setting.
The average prices for Brighton Beach apartments vary based on location, size, and amenities. Buying an apartment ranges from $400,000 to $2.0 million, depending on specific property features and proximity to the beach. For those seeking to rent, the average monthly rent for an apartment in Brighton Beach ranges from $2,000 to $6,000, providing an affordable opportunity for individuals and families to experience the allure of coastal living without sacrificing urban convenience.
As the real estate market in Brighton Beach continues to evolve, it mirrors the area's popularity as a sought-after residential destination. The neighborhood's rich cultural heritage, picturesque oceanfront, and diverse housing offerings make Brighton Beach an appealing and enchanting choice for residents and investors searching for a distinctive blend of coastal charm and urban convenience.
Like any evolving neighborhood, Brighton Beach faces its share of challenges. Rising property values and development have led to concerns about preserving the area's historical character and affordability. Hurricane Sandy 2012 damaged the neighborhood, but the community rallied to rebuild and revitalize.
Brighton Beach's journey from a glamorous seaside resort to a vibrant cultural enclave highlights the essence of Brooklyn's ever-changing landscape. Its historical significance and the diversity of its residents have forged a unique identity that sets Brighton Beach apart.
As this iconic neighborhood continues to embrace its past while embracing the future, Brighton Beach remains a testament to the enduring spirit of community and a symbol of Brooklyn's boundless potential for cultural exchange and harmony. It serves as a living testament to the power of diversity and the beauty of inclusivity, demonstrating that through unity and understanding, a neighborhood can flourish, capturing the hearts of its residents and visitors alike.
Brighton Beach is a shining example of how a community's collective journey, from the past to the present, can create a beautiful mosaic of cultures, stories, and traditions, enriching the neighborhood and the entire borough of Brooklyn. Brighton Beach continues to thrive with each wave of history, embracing the past while paving the way for a future that celebrates the strength of diversity and the beauty of shared experiences. As the world changes, Brighton Beach remains a constant reminder of the unbreakable human spirit, and its story will undoubtedly continue to captivate hearts for generations to come.