Park Avenue, one of the most iconic streets in New York City, has undergone a remarkable transformation from its humble origins as a railroad track to its current status as a prestigious avenue lined with upscale residences and cultural landmarks. This thoroughfare's history is a testament to the city's ability to adapt, innovate, and redefine.
In the mid-19th century, New York City was experiencing rapid growth and expansion. As the city expanded northward, there was a need for improved transportation links between the urban core and the outlying areas. This led to the creation of the New York and Harlem Railroad, which established tracks along Park Avenue. Initially, the tracks ran at street level, creating significant traffic and safety issues.
Recognizing the need for a solution, philanthropist, and railroad executive Samuel Ruggles proposed elevating the railroad tracks above street level. Ruggles envisioned creating an attractive boulevard with lush landscaping and elegant buildings, effectively concealing the unsightly railroad tracks from view.
The transformation of Park Avenue from a simple railroad track to a grand boulevard began in the late 19th century. The tracks were gradually elevated and covered, and the avenue was widened to accommodate multiple lanes of traffic. This ambitious project was completed in the late 19th and early 20th centuries, creating today's grand boulevard.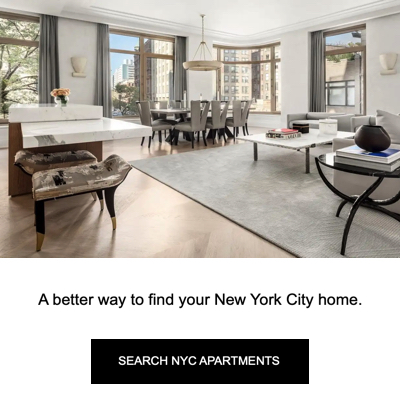 The real estate along Park Avenue quickly became a coveted address for the city's elite. The avenue attracted wealthy residents who sought to build luxurious mansions and townhouses near the city's cultural and financial centers. Grand architectural styles such as Beaux-Arts, Italian Renaissance, and Georgian Revival adorned the newly constructed buildings, showcasing the luxury and sophistication of the era.
During the Gilded Age, Park Avenue became synonymous with wealth and extravagance. Mansions owned by prominent families like the Vanderbilts, Astors, and Carnegies lined the avenue, creating a corridor of luxury. The mansions were adorned with exquisite details, including ornate facades, grand ballrooms, and lush gardens.
The cultural and social elite of the time frequented the area, attending lavish soirées and galas in these elegant homes. The mansions also served as venues for charitable events and philanthropic activities, further cementing Park Avenue's status as a hub of high society.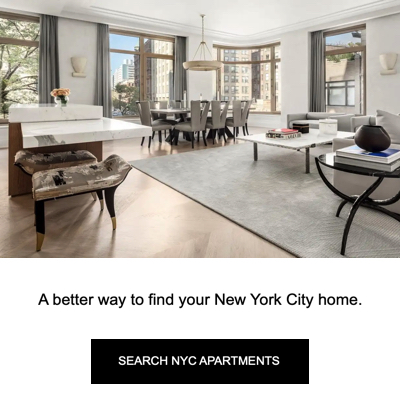 In the mid-20th century, the character of Park Avenue began to shift. Urban renewal projects, changes in zoning laws, and shifts in the city's demographics led to the conversion of many mansions into commercial spaces, including offices and retail establishments. As a result, the residential character of the avenue gradually gave way to a more mixed-use environment.
Despite these changes, Park Avenue maintained its status as a premier address. The avenue's prime location and accessibility to major cultural institutions, such as museums, galleries, and Central Park, ensured its desirability.
Today, Park Avenue is a dynamic blend of commercial and residential spaces, embodying the essence of Manhattan's ever-changing landscape. The avenue is characterized by iconic architecture, ranging from historic pre-war buildings to sleek modern skyscrapers. Luxurious condominiums and co-op apartments are interspersed with corporate headquarters, upscale boutiques, and fine dining establishments.
The real estate along Park Avenue remains highly sought after, commanding some of the highest property values in the city. The avenue attracts diverse residents, including business executives, diplomats, artists, and professionals. Its central location and proximity to cultural landmarks make it a prime choice for those who value convenience and prestige.
Park Avenue, a prestigious thoroughfare in New York City, has long been synonymous with luxury and opulence. Over the past century, the real estate prices along Park Avenue have experienced significant fluctuations, reflecting the city's changing economic landscape, societal shifts, and urban development. Let's delve into the price trends of Park Avenue real estate over the last 100, 50, and recent years.
In the early 1920s, Park Avenue was already emerging as a desirable address for New York City's elite. Grand mansions and townhouses, often designed by renowned architects, lined the avenue. During this era, real estate prices reflected the Gilded Age's splendor.
Mansions on Park Avenue during this time commanded astronomical prices by the standards of that era. Prices range widely depending on the property's size, location, and architectural details. Some of the most opulent mansions could be valued at several million dollars, which, when adjusted for inflation, would be a staggering amount by today's standards.
By the 1970s, New York City was experiencing economic challenges and social changes that impacted Park Avenue's real estate landscape. The city was grappling with crime, urban decay, and financial instability. As a result, some of the grand mansions along Park Avenue had fallen out of favor, and many were converted into commercial spaces.
During this period, real estate prices declined compared to their Gilded Age peaks. Some of the mansions converted into office spaces were sold at relatively lower prices as the demand for residential properties had shifted. However, it's important to note that Park Avenue properties maintained exclusivity and prestige even during this transformation era.
Park Avenue's real estate market has rebounded and evolved into a mix of commercial and residential spaces. The avenue blends historic pre-war buildings, modern high-rises, and converted properties. The real estate prices along Park Avenue have again reached astronomical heights, driven by urban renewal, revitalization efforts, and the continued appeal of living in a prime Manhattan location.
As of 2023, the prices of properties on Park Avenue can vary widely based on size, location, building amenities, and market demand. Luxurious condominiums and co-op apartments can range from several million dollars to tens of millions. The penthouses and larger residences with Central Park views often command the highest prices.
The history of Park Avenue's real estate prices over the past century reflects New York City's dynamic and ever-changing nature. From the opulent heights of the Gilded Age to the challenges of the 1970s and the resurgence of recent years, properties have witnessed remarkable shifts in value. Today, A symbol of prestige and luxury, with real estate prices that continue to capture the imagination of those seeking an address in one of the world's most iconic cities.
Some of the most famous and iconic residential buildings on Park Avenue include:
740 Park Avenue is a classic pre-war co-op building that stands as a symbol of luxury and opulence. Designed by esteemed architect Rosario Candela, the building's architecture features a limestone façade and exquisite detailing. It has long been a residence of choice for New York's elite, including prominent business tycoons and celebrities. The apartments within 740 Park Avenue are known for their spacious layouts, grand entrance foyers, high ceilings, and lavish finishes.
As one of the tallest residential towers in the world, a modern architectural marvel. Designed by Rafael Viñoly, its minimalist design showcases a grid of square windows and a slender profile that pierces the skyline. The building offers luxurious amenities such as a private restaurant, a fitness center, and stunning panoramic views of Manhattan and beyond.
Rosario Candela designed 720 Park Avenue as a prime example of pre-war elegance and sophistication. Its limestone façade and intricate architectural details are hallmarks of Candela's style. The building features spacious layouts, high ceilings, and oversized windows that allow plenty of natural light. The apartments have been meticulously designed to maintain their original charm while accommodating modern living.
An upscale co-op building is known for its neo-Georgian architectural style. The building's classic façade and refined design make it a distinguished presence. With a limited number of residences, privacy is a key feature, and the apartments often feature generous floor plans and luxurious finishes.
This pre-war building exudes timeless elegance and offers a sense of history. This building stands out on the Upper East Side with its distinctive brick and limestone exterior. The apartments feature classic layouts, high ceilings, and a blend of pre-war charm and modern amenities.
737 Park Avenue is a modern addition, offering a contemporary living experience with a focus on luxury and comfort. The building boasts high-end amenities such as a fitness center, a library, and a landscaped courtyard. Its apartments feature modern finishes, large windows, and open layouts.
Its prime location at the corner of 60th Street is synonymous with exclusivity. The building features a limestone façade and a classic architectural style. The apartments offer spacious layouts, high ceilings, and luxurious details, making them highly sought after by discerning residents.
This pre-war building is known for its timeless charm and exceptional architecture. The apartments feature elegant layouts, intricate moldings, and wood-burning fireplaces. With a location in one of Manhattan's most prestigious neighborhoods, 550 Park Avenue offers both luxury and convenience.
A classic pre-war building with a stately presence, offering a blend of historic charm and modern living. The apartments often showcase original architectural details, such as decorative fireplaces and intricate plasterwork, alongside updated features for contemporary comfort.
These buildings collectively contribute to the allure of Park Avenue as a premier residential address, offering a range of architectural styles, luxury amenities, and a rich history that attracts residents seeking the epitome of New York City living.
The history of Park Avenue is a captivating journey through the evolution of New York City itself. Park Avenue has mirrored the city's growth, changes, and aspirations from its humble beginnings as a railroad track to its transformation into a grand boulevard of opulence. While the avenue's character has shifted, its enduring allure and status as a symbol of urban luxury remain unshaken. As New York City continues to evolve, so will the storied legacy.