You've found the perfect home. It's got everything you've always wanted and is listed at an affordable price. There's just one problem; it's in a flood zone. Considering the damage wreaked by Hurricane Sandy in 2012, it's worth thinking about what you'll be taking on when buying a home on the waterfront in NYC.
For those who are buying with the help of a mortgage, it will mean, at the least, taking out flood insurance. Here are a few basics of what you need to know about NYC's flood zones and what to consider when buying a property.
The Federal Emergency Management Agency determines flood zones in NYC, better known as FEMA. Their data is compiled using maps of NYC's topography and comparing that with the strength of storms that have hit the city. Depending on the danger level, areas are categorized as high risk of flood and waves, high risk of just flooding, moderate risk, or no risk. These maps, and the danger zones they show, are in a constant state of flux. So, if you live anywhere near the waterline, it's worth checking out what the latest ones say.
As you might expect, anywhere along the waterfront is high risk. One helpful source for knowing where these high-risk areas are is Flood Zone NYC, a comprehensive map born out of frustration with the slow pace of updates from the government-funded FloodHelpNY. According to these maps, the areas with the highest flooding risks include the Lower Manhattan waterfront, significant portions of Staten Island, the South Brooklyn waterfront, and the Rockaways in Queens.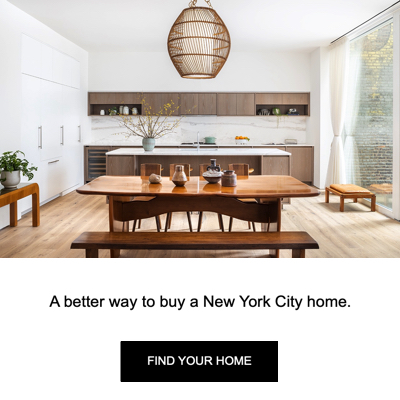 As mentioned, there are different levels of risk for a flood zone. Your first step will be to determine how bad the danger is. If the home is in an area with minimal risk, you can mainly rest easy. However, minimal risk is still considered part of a flood zone and may require your lender's flood insurance. Even if they don't need flood insurance, it's probably still a good idea to get it. Using either the FEMA map or Flood Zone NYC, find out where the home is located and how bad the risk of flooding is. According to FEMA, about 25% of all flood insurance claims come from low to moderate-risk flood zones. Also, stay informed about local developments, such as rezoning and development requests, that could trigger a flood zone remapping of your area.
Many developers use a local Flood Insurance Rate Map (FIRM), created by FEMA, to know what areas in a neighborhood are in a flood zone. These maps help inform decisions about zoning and construction plans to avoid building in a flood plain. Unfortunately, as the years pass and the flood maps change, some of these areas that were low risk are recategorized as high-risk. This presents a problem as the buildings may not meet the necessary standards for the new flood zone. This has important ramifications for the flood risk and how high your flood insurance premium might be. Find out when the home or building was constructed and whether it was before the current FIRM.
Keep in mind that homeowner's insurance does not cover flooding. Any home in a high-risk flood zone will require flood insurance from your lender. It's even a federally mandated requirement for anyone purchasing with an FHA loan. How much you'll pay as a premium depends on the level of risk; the higher the risk, the higher the premium. The insurance cost will also be influenced by the coverage you select. For instance, a standard policy will only cover structural damage, including the furnace, the water heater, the air conditioner, floor surfaces, and debris cleanup. If you want your actual belongings in the home also covered, you'll need to pay more. On average, you can expect to pay about $500 a year, though it depends on what flood zone you are in and the level of coverage you choose.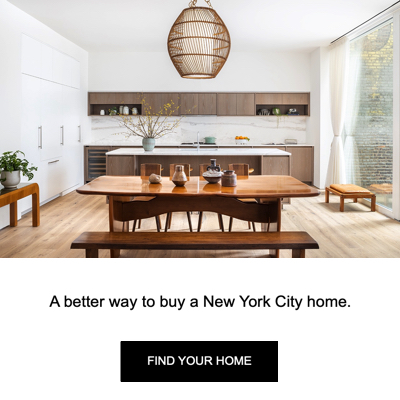 If you decide to purchase the home, you'll need an Elevation Certificate (EC). This document outlines all the information about a property and its flood risk. For instance, its location, building characteristics, and elevation compared to the estimated height of floodwaters. Your lender will require this to determine your risk level and how much your premium will be. You can request one from the seller, provided they already have it. If not, then your insurance agent can get one for you. An EC can also help determine whether to make an offer on the home or not. It may even ease some of your fears by showing that only a section of the property, not the entire lot, is at risk.
Large parts of NYC, including some of its most popular neighborhoods like Battery Park City and Tribeca, are in flood zones. Most residents have learned to live with the risk while seeking to mitigate it. However, if you've found your dream home, it seems shameful to let it go because it's in a flood plain. Especially when there are plenty of options available to help reduce that risk. If the home is a townhouse, see if you can move the furnace, water heater, and other utility systems to a higher level. You can also try installing floodwalls, water barriers, and sealing basement walls. This might be expensive, but grants could be available to reduce costs if you're in a high-risk zone.
Buying a home in a flood zone comes with many risks, but the same is true for any home purchase. Every buyer has to analyze each purchase and determine if the risk is worth it. Do as much research as possible and ensure you are represented by an experienced buyer's agent who knows the area.