New York City, often called the "Big Apple," is one of the world's most vibrant and exciting cities. Known for its iconic landmarks, diverse culture, and endless opportunities, living in the heart of Manhattan or one of the other boroughs can be a dream come true for many individuals. However, before embarking on living in a city that never sleeps, it's crucial to understand the cost of living in New York City. This comprehensive article will delve into various aspects of the expenses of residing in the Big Apple, including housing, transportation, groceries, healthcare, and entertainment.
Housing is one of the most significant costs when living in New York City. The city is famous for its exorbitant rents and high property prices. The cost of housing can vary depending on factors such as location, apartment size, and amenities. In Manhattan, neighborhoods like SoHo, Tribeca, and the Upper East Side tend to have the highest rental prices. At the same time, areas in the outer boroughs like Brooklyn, Queens, and the Bronx can offer more affordable options.
When renting an apartment in New York City, timing can be crucial in securing a desirable place at a reasonable price. The rental market in the city is highly competitive, and availability can vary based on the time of year. Generally, the peak rental season in New York City begins in late spring and continues through early fall. During this time, there is a higher demand for apartments, leading to increased competition and potentially higher rental prices. Therefore, if you're looking to secure an apartment during the peak season, it's advisable to start your search a few months in advance or hire a rental agent to have a better chance of finding suitable options and negotiating favorable terms.
In Manhattan, the average cost of renting a one-bedroom apartment ranges from $2,500 to $5,000 per month, while a two-bedroom apartment can go for $4,000 to $8,000 per month. The prices are relatively lower in the outer boroughs, with one-bedroom apartments averaging around $1,500 to $3,000 monthly and two-bedroom apartments ranging from $2,500 to $5,000 monthly.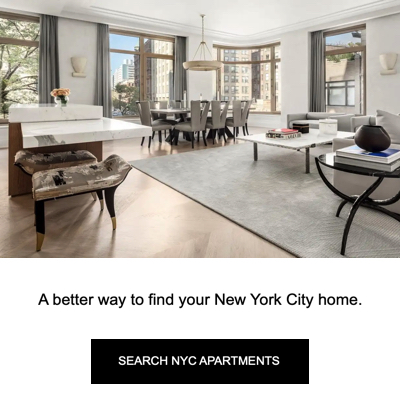 If you're considering buying property in New York City, be prepared for hefty price tags. The average cost per square foot in Manhattan is around $1,900, which means a 1,000-square-foot apartment would cost approximately $1.9 million. The prices are comparatively lower in the outer boroughs, with an average cost per square foot ranging from $500 to $1,000.
In addition to rent or mortgage payments, residents of New York City need to account for various utility expenses. On average, monthly utility costs for a 915-square-foot apartment in the city amount to approximately $150 to $200. This includes electricity, heating, cooling, water, and garbage services. However, it's important to note that these costs can vary depending on personal usage, apartment size, and the specific building.
New York City residents face some of the highest tax rates in the United States. The city imposes a personal income tax on its residents, which ranges from 3.078% to 3.876% based on income level. On top of that, New York levies an additional income tax ranging from 4% to 8.82%, depending on income.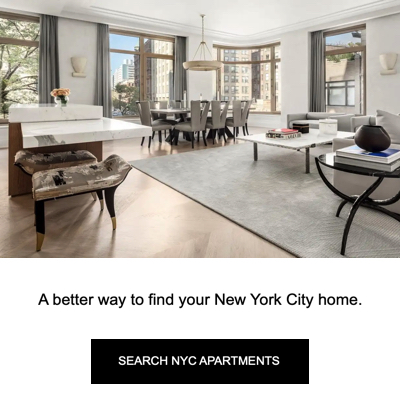 Sales tax in New York City is currently 8.875%, which includes a 4.5% state tax, a 4% city tax, and a 0.375% Metropolitan Commuter Transportation District (MCTD) tax.
Getting around New York City can be an adventure, with its extensive subway system, buses, taxis, and ride-sharing services. However, transportation costs can add up quickly.
The Metropolitan Transportation Authority (MTA) operates the subway and bus systems in New York City. A single subway ride costs $2.75, and a monthly unlimited MetroCard, which provides unlimited subway and bus rides, costs $127.50. For those who prefer taking buses, the fares are the same as the subway.
Taxis and ride-sharing services like Uber and Lyft are popular options in the city. A typical taxi ride starts with a base fare of $2.50, with an additional $0.50 per 1/5 mile. Ride-sharing services have similar base fares, but the rates can fluctuate depending on demand and travel distance.
The cost of groceries in New York City can be higher than the national average. However, it is also worth noting that the city offers many options, from budget-friendly supermarkets to upscale specialty stores. On average, a single person can expect to spend approximately $300 to $400 monthly on groceries. This estimate can increase for those who prefer organic or specialty foods.
Major supermarket chains like Whole Foods, Trader Joe's, and Fairway Market can be found throughout the city. On average, a single person can expect to spend around $200 to $300 monthly on groceries. However, this can vary based on individual preferences, dietary restrictions, and eating habits.
New York City is famous for its diverse culinary scene, with countless restaurants, cafes, and food trucks catering to various tastes and budgets. The cost of eating out in New York City can vary greatly, depending on the type of establishment and location. An important meal at an inexpensive restaurant may cost around $15 to $20, while a three-course dinner for two at a mid-range restaurant can range from $70 to $100 or more. Fine dining establishments can have prices that exceed $200 per person.
Healthcare costs are a significant consideration when calculating the cost of living in New York City. The city offers many healthcare options, including private hospitals, clinics, and specialist practices.
Health insurance coverage is essential in the United States, and New York City is no exception. The cost of health insurance can vary based on factors such as age, pre-existing conditions, and the level of coverage required. Individuals can expect to spend around $400 to $600 monthly on health insurance premiums.
The cost of medical services in New York City can be pretty high. A routine doctor's visit can range from $100 to $300, depending on the physician and services provided. Specialist consultations, emergency room visits, and medical procedures can significantly increase healthcare expenses.
Living in a city that never sleeps means there is never a shortage of entertainment options. New York City offers various recreational activities, from Broadway shows to world-class museums, concerts, and sporting events. However, these activities often come with a price tag.
Tickets to a Broadway show can range from $50 for a balcony seat to several hundred dollars for premium orchestra seats. Museums and art galleries typically charge admission fees, ranging from $20 to $30 per person. Sporting event tickets can vary depending on the popularity of the team and the seating section but expect to pay around $50 to $100 for a regular season game.
Additionally, New York City offers countless free or low-cost activities, such as exploring Central Park, visiting public libraries, attending street festivals, or enjoying the vibrant street performances that can be found throughout the city.
New York City is known for its world-class museums, such as the Metropolitan Museum of Art, the Museum of Modern Art (MoMA), and the American Museum of Natural History. Ticket prices range from $15 to $25 per person. Broadway shows are also a popular attraction, with ticket prices averaging around $100 to $200 per person, depending on the seating and popularity of the production.
Staying active and fit in New York City can come with its expenses. Gym memberships can range from $50 to $200 monthly, depending on the facilities and location. Additionally, various fitness classes, such as yoga, pilates, and spin, can cost around $20 to $40 per session.
Living in New York City offers a unique and exciting experience but comes at a significant cost. From high housing prices to utility bills, transportation expenses, groceries, healthcare, and entertainment, the overall cost of living in the city is undeniably higher compared to many other places in the United States.
It's crucial to carefully plan and budget for all living expenses to maintain a comfortable lifestyle in New York City. However, it's worth mentioning that there are also numerous opportunities for discounts, affordable options, and ways to enjoy the city on a budget.
Before deciding to move to New York City, it's advisable to thoroughly research and evaluate your financial situation, considering your income, savings, and potential job opportunities. Understanding the costs involved will help you make an informed decision and ensure you can afford the unique experience of living in the vibrant New York City metropolis.