Luxury real estate, a realm of exclusivity and extravagance, beckons discerning buyers and investors into a world where opulent properties redefine the art of living. From extravagant penthouses with panoramic cityscapes to sprawling estates in idyllic landscapes, luxury real estate markets span the globe, each offering a unique blend of culture, architecture, and lifestyle. We explore the essence of luxury real estate and take a grand tour of some of the world's most prestigious markets, where luxury meets innovation and modernity marries tradition.
Luxury real estate transcends mere property ownership; it encapsulates a lifestyle marked by unparalleled comfort, exquisite design, and an array of exceptional amenities. While the definition of luxury can be subjective, luxury properties share several defining features:
Prime Locations: Luxury homes are often located in prestigious neighborhoods, whether overlooking iconic cityscapes, on pristine shores, or in the tranquility of countryside retreats.
Architectural Marvels: These properties showcase architectural brilliance, melding cutting-edge design with classic elegance. Architectural innovation often merges seamlessly with the cultural and historical tapestry of the locale.
Exceptional Amenities: Luxury homes boast lavish amenities, from private theaters and indoor pools to wine cellars and wellness spas, ensuring an unparalleled living experience.
Impeccable Interiors: Interior spaces are meticulously designed with the finest materials and finishes, reflecting the epitome of elegance and sophistication.
Privacy and Security: Seclusion is paramount, often achieved through gated entrances, lush landscaping, and state-of-the-art security systems.
In the heart of the United States, New York City stands as an emblem of luxury and urban grandeur. This iconic metropolis boasts neighborhoods like the Upper East Side, Tribeca, and Central Park West, where opulent penthouses and historic brownstones grace the skyline. The average pricing ranges from $2 million to $30 million, reflecting the city's cosmopolitan allure and reputation as a global financial hub.
London's luxury market weaves a tale of historical charm and contemporary sophistication. Prestigious areas like Mayfair, Kensington, and Knightsbridge showcase a splendid blend of upscale townhouses and lavish apartments. London exudes British refinement and timeless allure, with average prices spanning from £3 million to £20 million ($4 million to $27 million).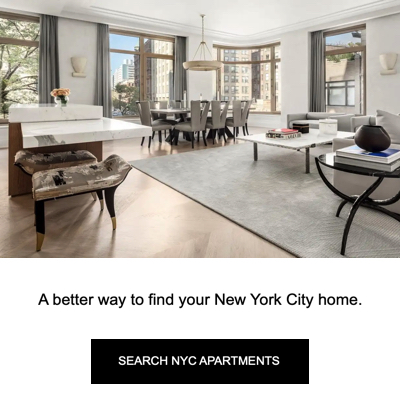 The French Riviera, or Côte d'Azur, entices with its Mediterranean allure and luxurious properties—storied destinations like Saint-Tropez and Cannes house opulent villas along the azure coastline. The average price range of €3 million to €15 million ($3.5 million to $18 million) captures the region's glamour and prominence among elite travelers.
The microstate of Monaco stands as a testament to exclusivity and luxury. Nestled between France and the Mediterranean Sea, Monaco's scarcity of space has led to towering skyscrapers housing opulent penthouses. With an average price per square meter surpassing €50,000 ($59,000), Monaco remains an enigmatic enclave for the world's elite.
Dubai's luxury real estate landscape emerges as a modern oasis featuring architectural marvels and lavish amenities. The Palm Jumeirah and Downtown Dubai offer a symphony of high-end apartments and penthouses. Prices ranging from AED 5 million to AED 50 million ($1.4 million to $13.6 million) reflect Dubai's aspiration to be a global luxury destination.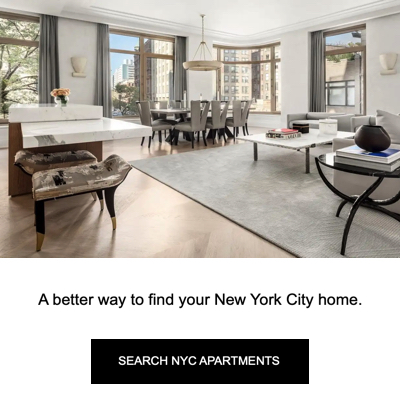 Hong Kong's iconic skyline is adorned with luxury properties, offering a panorama of urban splendor. The Peak and Repulse Bay neighborhoods boast opulent residences, with prices ranging from HKD 30 million to HKD 100 million ($3.9 million to $12.8 million). This city of contrasts seamlessly merges tradition and modernity.
Sydney's luxury real estate echoes the city's coastal charm and urban vibrancy. Point Piper and Darling Point offer an exquisite blend of waterfront mansions and luxury apartments, with average prices ranging from AUD 5 million to AUD 30 million ($3.6 million to $21.7 million).
Tokyo's luxury market is an artful fusion of traditional aesthetics and modern design. In districts like Minato and Shibuya, upscale apartments and penthouses display meticulous craftsmanship. Properties in these neighborhoods command prices between JPY 200 million and JPY 1 billion ($1.8 million to $9.1 million), encapsulating Tokyo's harmonious blend of old and new.
Marbella's luxury real estate captures the essence of Mediterranean bliss, with beachfront estates and elegant villas dotting the landscape. Ranging from €2 million to €10 million ($2.4 million to $12 million), these properties embody the region's relaxed yet luxurious lifestyle.
Bali's luxury villas offer an idyllic escape amid a tropical paradise. With price ranges from $1 million to $5 million, these serene retreats provide an intimate connection to nature, wrapping residents in pure tranquility.
Cabo San Lucas' luxury market mirrors the coastal essence of Baja California. This retreat boasts beachfront estates and upscale resorts, with properties ranging from $1 million to $10 million, offering an intimate haven for luxury seekers.
São Paulo's bustling landscape hosts luxury apartments and penthouses in vibrant neighborhoods. These properties reflect the city's urban energy and cultural diversity, ranging from BRL 5 million to BRL 20 million ($950,000 to $3.8 million).
Dublin's luxury properties exude charm and elegance, with upscale homes in areas like Ballsbridge and Dalkey ranging from €2 million to €10 million ($2.4 million to $12 million). The city's rich history intertwines with modern luxuries, creating a unique appeal.
Beverly Hills radiates luxury and glamour within the bustling city of Los Angeles. The "Platinum Triangle" area offers iconic mansions and modern estates, with an average price range of $5 million to $20 million, attracting celebrities and elite buyers seeking the epitome of Californian luxury.
Paris, the city of romance, enchants with luxury properties in iconic neighborhoods such as the Marais and Saint-Germain-des-Prés. Averaging between €2 million and €15 million ($2.4 million to $18 million), these homes showcase timeless elegance against the backdrop of the Eiffel Tower and historic landmarks.
Geneva's luxury real estate market boasts lakeside properties and upscale apartments. The average prices range from CHF 5 million to CHF 20 million ($5.5 million to $22 million), reflecting the city's reputation as a global diplomatic hub.
Its modern skyline and waterfront residences define Singapore's luxury market. Sentosa Cove and Orchard are beacons of luxury, with prices ranging from SGD 5 million to SGD 20 million ($3.7 million to $14.8 million).
Miami's luxury market thrives with waterfront estates and breathtaking penthouses. Miami Beach and Coral Gables host these opulent havens, with prices varying from $2 million to $15 million, reflecting the city's fusion of coastal allure and urban excitement.
Zurich's upscale properties showcase alpine beauty and urban convenience. In areas like Seefeld and Rüschlikon, homes with average prices between CHF 3 million and CHF 10 million ($3.3 million to $11 million) capture the city's blend of natural splendor and cosmopolitan lifestyle.
Luxury real estate markets across the globe offer a tantalizing glimpse into a world of refined living and unparalleled beauty. These markets serve as a testament to human creativity, innovation, and the pursuit of a life marked by exceptional comfort and elegance. From the iconic skylines of New York City to the Mediterranean allure of the French Riviera, each market tells a unique story, inviting discerning buyers and investors to indulge in the finest aspects of life. As we traverse these elite enclaves, it becomes clear that luxury real estate transcends property ownership; it is an invitation to a lifestyle that merges art, architecture, and culture into a symphony of luxury.