In today's uncertain economic climate, high-net-worth individuals (HNWIs) seek safe and reliable investments. Luxury residential properties in Manhattan offer precisely what they need. According to Knight Frank's Wealth Report 2023, residential property is the top-ranked safest and least volatile asset class, outperforming gold, equity markets, and cryptocurrencies. This stability is a significant driver for HNWIs, who are drawn to the security and peace of mind of owning a luxury home in Manhattan. This comprehensive article explores the factors contributing to the stability and allure of Manhattan's luxury real estate market. From the city's robust economy and diverse range of businesses to its vibrant culture and top-tier amenities, we delve into why investing in Manhattan's luxury properties is an excellent choice for HNWIs seeking secure and lucrative investments.
Several factors contribute to the stability of luxury real estate in Manhattan. Firstly, the city boasts a strong and resilient economy supported by diverse industries. The presence of established financial institutions, technology companies, media conglomerates, and prestigious universities ensures a steady flow of high-income individuals who are potential buyers of luxury properties.
Manhattan's real estate market has historically weathered economic downturns better than other regions due to its desirability and consistent demand. Despite market fluctuations, luxury properties in Manhattan have demonstrated their value retention and potential for long-term appreciation.
Another significant factor contributing to stability is the limited land supply in Manhattan. The island's finite space has led to vertical expansion, with developers constructing high-end residential towers to meet the demand for luxury housing. This controlled supply and consistent demand create a favorable market environment for luxury real estate investments.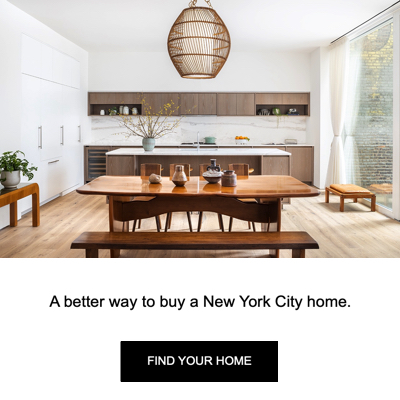 Furthermore, Manhattan's luxury properties have become a safe haven for international investors seeking stable assets. The city's reputation as a global financial center, cultural hub, political stability, and robust legal framework attract worldwide investors who view Manhattan real estate as a secure long-term investment.
Beyond its investment potential, Manhattan's lifestyle allure is a significant draw for HNWIs. The city offers an unmatched array of luxury shopping districts, housing renowned fashion brands, and designer boutiques. Madison Avenue, Fifth Avenue, and SoHo are world-famous shopping destinations attracting fashion-conscious individuals.
Manhattan's culinary scene is equally impressive, boasting a vast selection of world-class restaurants run by celebrity chefs and offering diverse cuisines from around the globe. From Michelin-starred dining experiences to trendy eateries, Manhattan's culinary offerings cater to the most discerning palates.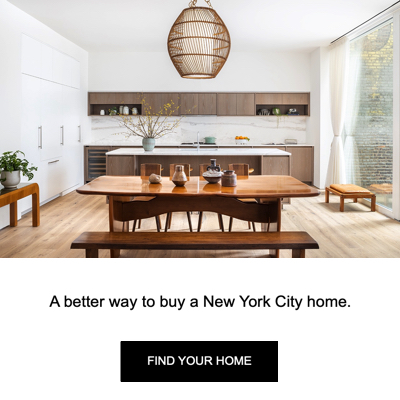 The city's cultural attractions are also a magnet for HNWIs. Manhattan is home to iconic landmarks such as the Metropolitan Museum of Art, the Museum of Modern Art (MoMA), and the Lincoln Center for the Performing Arts, which hosts renowned orchestras, ballets, and opera companies. The vibrant Broadway theater district adds to the cultural richness with an abundance of award-winning plays and musicals.
Moreover, Manhattan's thriving business environment appeals to HNWIs seeking professional opportunities. The city houses the world's leading financial institutions, attracting ambitious professionals seeking career advancement and networking prospects. Manhattan's top-tier universities, such as Columbia University and New York University, further contribute to the city's intellectual and educational appeal.
During global economic volatility, Manhattan's properties provide a secure haven for investment. Despite the uncertainty, the city's robust economy and deep buyer pool make it a relatively safe choice. Moreover, Manhattan boasts a reputation for safety, with a low crime rate and an efficient police force. This factor makes it an ideal place to live, particularly for families with children.
Manhattan's luxury properties are known for their high-quality construction and premium amenities. Gated communities, concierge services, state-of-the-art security systems, and 24/7 doorman service contribute to residents' sense of safety and exclusivity. Many luxury properties also offer additional features, such as private fitness centers, spa facilities, and beautifully landscaped gardens, enhancing the overall living experience.
Furthermore, Manhattan's real estate market is closely regulated, ensuring transparency and legal protection for buyers. The involvement of licensed real estate professionals and stringent compliance measures help maintain the integrity of transactions, providing investors with peace of mind.
As a result of its stability and allure, Manhattan's luxury real estate market is currently experiencing a boom. Prices have consistently risen in recent years, with no signs of a slowdown. The combination of limited supply, strong demand, and the city's global reputation has created a competitive market environment where luxury properties often receive multiple offers.
The COVID-19 pandemic, despite its impact on the global economy, has further increased the appeal of Manhattan's luxury properties. The desire for larger living spaces, home offices, and outdoor amenities drove the demand for luxury residences, particularly those with private outdoor spaces or access to parks.
International buyers also continue investing in Manhattan's luxury real estate market. For wealthy individuals from countries with political or economic uncertainties, owning property in Manhattan represents a secure investment and a gateway to the American market.
The future of Manhattan's luxury real estate market is promising. The city is expected to continue growing and attracting new businesses and residents, further driving the demand for luxury homes and increasing prices. The ongoing development of luxury residential buildings and the revitalization of neighborhoods, such as Hudson Yards and the Lower East Side, offers exciting opportunities for investors and residents.
The city's commitment to sustainability and green initiatives influences the luxury real estate market. Many new luxury developments incorporate eco-friendly features, such as LEED certifications, energy-efficient systems, and sustainable materials, to meet the growing demand for environmentally conscious living.
Furthermore, technological advancements are transforming the luxury real estate landscape in Manhattan. Intelligent home automation, high-speed connectivity, and advanced security systems are becoming standard features in luxury properties, catering to the modern lifestyle preferences of HNWIs.
Luxury real estate and super-prime real estate are both high-end properties, but there are some critical differences between the two.
Price: Luxury real estate typically costs between $1 million and $10 million, while super-prime real estate is priced at $10 million or more.
Location: Luxury real estate can be found in various places, but super-prime real estate is typically located in the most exclusive areas of the world, such as Manhattan, London, and Hong Kong.
Features: Luxury real estate typically features high-end finishes and amenities, such as marble countertops, hardwood floors, and gourmet kitchens. Super prime real estate often has even more luxurious features, such as private elevators, home theaters, and swimming pools.
Demand: Luxury real estate is in high order, but super-prime real estate is even more sought-after. This is because a limited number of super-prime properties are available and only affordable to a few buyers.
Here is a table summarizing the key differences between luxury real estate and super-prime real estate:
| Feature | Luxury Real Estate | Super Prime Real Estate |
| --- | --- | --- |
| Price | $1 million – $10 million | $10 million or more |
| Location | Varies | Most exclusive areas of the world |
| Features | High-end finishes and amenities | Even more luxurious features |
| Demand | High | Very high |
Manhattan's luxury real estate market is stable and offers attractive investment potential. Condos are an excellent way for HNWIs to capitalize on this market, as they provide a unique combination of ownership benefits, lifestyle amenities, and flexibility.
Condos provide a single-family home's privacy and exclusivity while offering shared amenities and services. This makes them a convenient and luxurious option for HNWIs who want to experience the best Manhattan living. In addition, condos have shown a history of price appreciation and long-term value retention. This makes them a good investment for HNWIs looking to generate rental income or diversify their investment portfolio.
Finally, condos offer flexibility for HNWIs who may not want to commit to a permanent residence in Manhattan. Owning a condo gives individuals a foothold in the city and the option to use the property as a part-time residence.
In conclusion, condos are an excellent investment for HNWIs in Manhattan. They offer a unique combination of ownership benefits, lifestyle amenities, and flexibility, making them a compelling choice for those seeking to secure their position in the city's thriving real estate market.
Manhattan's luxury real estate market provides a secure and lucrative investment opportunity for HNWIs. With its stability, vibrant lifestyle, and promising future, the city offers everything affluent individuals desire. Whether for investment purposes or seeking a luxurious and exciting lifestyle, Manhattan's luxury properties stand out as a compelling choice. As a premier global destination with a robust economy, a strong buyer market, and limited supply, Manhattan is a safe haven for those seeking secure and prosperous real estate investments.