Those considering purchasing New York real estate as an investment property or a family home should consider these patterns and trends before selecting the right property.
As of the summer and fall of 2022, the real estate market is coming off a remarkable run but has been impacted by the Federal Reserve's recent interest rate increases. The Fed is attempting to tamp down inflation; as expected, this has impacted real estate sales in most cities across the country, including New York City.
In Manhattan, Brooklyn, and Queens, some interesting trends are emerging that could make it a great time to invest, with the potential of a buyer's market in 2023. We'll take a closer look at those three New York City markets and break down recent trends.
According to Douglas Elliman's recent market reports, "the net effective average rent in Manhattan exceeded $5,000, and the net effective median rent exceeded $4,000 respectively, for the first time. The market share for two-year leases reached its highest level since last November." (Net effective average rent is the amount of rent a renter pays on average across the term of a lease. It may not be the actual amount paid, as it factors in free months on the lease and assumes rent was paid for those months.) This was true on average across Manhattan and included the luxury market, where net effective median rent increased year-over-year for the fifteenth consecutive month. That's a solid performance overall, to be sure.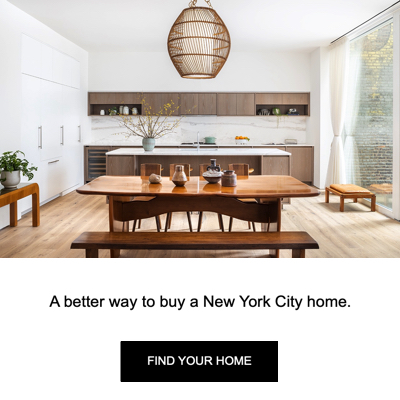 However, with interest rates soaring and the number of properties being sold slowing down, it may be a good time to take a closer look at purchasing properties still on the market in Manhattan in the coming months should we see further price adjustments down with the looming recession. The mortgage rate on a 30-year fixed mortgage has gone from 3.22% two years ago in August 2020 to over 6% as of August 2022. Nobody knows precisely when and how far interest rates will increase, of course, nor when they may decrease again. Still, the Fed has signald and will continue to raise rates until inflation cools, which is predicted to put further pressure on housing prices even though they are rising for now.
But wait. Are Manhattan property prices continuing to rise? You bet. According to Corcoran's Q2 2022 market real estate report on recent property sales, the "median price rose 4% to its second highest level ever at $1.246M thanks to a high number of closings over $5M.
Deals are indeed slowing down in Manhattan. According to Corcoran's Q2 2022 market report, "Just over 4,100 contracts were signed in 2Q 2022, a robust figure that while down 18% year-over-year, was still 6% above the ten-year quarterly average. Contract activity indicated signs of normalizing versus the market exuberance and post-pandemic pent-up demand of 2021 and early 2022." Again, this could present an opportune time to invest in Manhattan properties as deal flow slows down.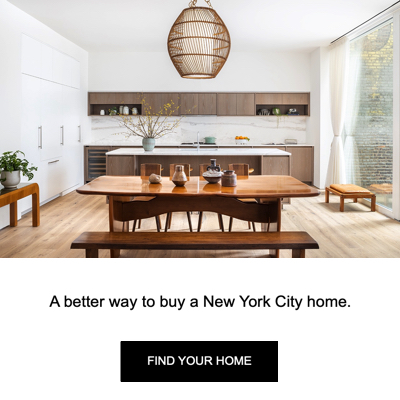 The July 2022 Elliman market report states, "The net effective median rent in Brooklyn reached a new high for the third consecutive month. Landlord concession market share fell to its lowest level in five and a half years, while the bidding war market share occurred in nearly one out of four leases for the fourth straight month."
Rents in Brooklyn are still rising, with nearly 25% of all rentals setting prices to bid up. That means there is still significant demand for rental properties. With the Fed continuing to raise interest rates, many buyers are sitting on the sidelines, which puts upward pressure on the rental market.
In a recent NY Post article about the rental market in Brooklyn, Manhattan, and Queens, Jonathan Miller of Miller Samuel said, "People who were perhaps looking at buying as an option might be sitting put. And sitting puts fewer apartments available. So the irony of this Fed move is while it's cooling the sales market, it is putting more pressure on the rental market."
If you are considering purchasing a rental property, the time to enter the market might soon come.
In Queens, mainly northwest Queens, the story is much the same. According to the Eillman report, "In Northwest Queens, net effective median rent reached a new high for the second time in four months. Both average and median rent and net effective average and net effective median rent set new records."
Rents are going up in Queens, too! However, there are some less expensive properties in Queens than in New York City. According to the "Queens Real Estate Market Trends" from PropertyShark, "In Quarter 2, the median home sale price in Queens was $575K, a 1% change year-over-year. A total of 3482 properties changed hands, up 8% compared to the same month last year. In Quarter 2, the median price per square foot was $632, a 7% YoY change. The median home sale price in New York City was $767K."
With median home prices in Queens nearly $200,000 less than in New York City but rents still going up, some deals may be found there for prospective buyers.
Of course, purchasing an investment property involves risk, and prices (and interest rates) continue to go up; however, a looming recession may provide a window of opportunity. Now is a confusing time in the Manhattan, Brooklyn, and Queens real estate markets, where prices and rents continue to increase. Still, there is less inventory on the market as more New Yorkers stay put in their current homes or wait for interest rates to stabilize.