When you're deciding on which U.S. city to call home, it's hard to find two cities that are more different than New York and Miami. It's like comparing apples to oranges. Both are incredible places to live and work in, but they are radically different in culture, lifestyle, and general vibe. While any attempt to compare the two will always be subjective, you can narrow down which one is more likely to appeal to you by looking at a few key areas.
So, to help you with that, here is our completely subjective take on both cities and how they compare to one another. Every location has its pros and cons, and both NYC and Miami are no different.
When it comes to getting around, NYC has one of the best and most affordable transportation networks of any major city in the world. True, it has its problems, but it's simply unbeatable regarding ease of use and coverage. Along with the extensive subway system, NYC also has a ferry service, more than 300 bus lines, and its iconic fleet of yellow taxis. It's for all these reasons that most New Yorkers don't own their own personal vehicles. Another bonus to living in NYC is that it is incredibly walkable, thanks to its grid layout. At least when the weather permits it anyway.
By contrast, Miami still has a long way to go. There is a metro system known as the Metrorail, but it only has three small lines and operates in a minimal area. The good news is it's free, and every single station comes with elevator access. As for buses, there are 95 lines, which serve most of the areas that the Metrorail doesn't reach, such as Miami Beach, Key Biscayne, Homestead, and the Florida Keys. There's also a trolly, typically only used by tourists, but it is free and provides a quirky way to get around.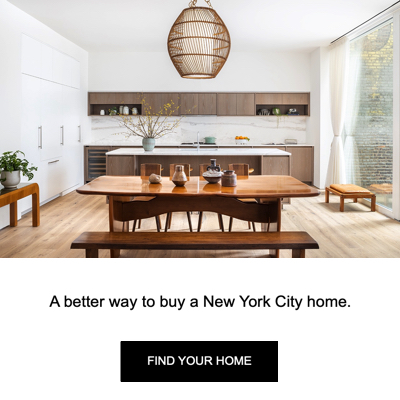 Our Verdict: In terms of public transportation, NYC is the clear winner. Anyone who doesn't own their own vehicle will benefit a lot from choosing New York, which means you'll save money on car insurance. In Miami, while you can get by, you'll probably need your own transportation if you'll be moving around a lot.
Like every other northern city, NYC has four seasons. Spring brings warmer temperatures, the start of the baseball season, and a palpable sense of optimism to everyone. Summers can be oppressively hot and bring a lot to do with plenty of (often free) outdoor concerts and events. Fall, a favorite of many, brings a spectacular change in both the look and feel of the city streets. It's also a time when many of the city's biggest parades and processions occur, such as the Halloween Parade, the Thanksgiving Day Parade, and the New York City Marathon. Winter is undeniably frigid but also beautiful. You'll never fully understand the appeal of NYC until you've seen Central Park under a fresh layer of newly fallen snow.
But it's hard to compete with Miami's tropical climate. The winters are warm, and it's rare for the average yearly temperature to ever go below 64 °F (18 °C). Summer's though can be positively scorching, often reaching up to 84 °F (28 °C), but at least the cool ocean breeze does bring some relief. Miami is also perfectly designed to take advantage of its good weather, with many homes having private pools, most restaurants having patios and outdoor seating, and, of course, there are the unbeatable Miami beaches.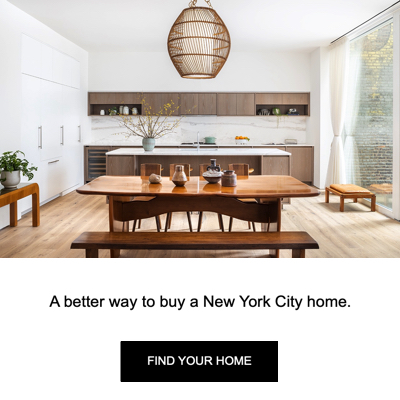 Our Verdict: Undecided. Both cities have radically different climates and whichever one you'll prefer comes down to your own preferences. The year-round warm weather in Miami is tough to beat, but it also brings cripplingly hot summers and regular visits by tropical hurricanes. NYC has a lot more variation in its weather, which can be a good or bad thing depending on how you look at it. Take some time to decide which climate suits you better in the long run.
We know it; everyone knows it; NYC is an expensive place to live. While the COVID-19 pandemic has brought some relief to the city's out-of-control real estate prices, it remains one of the most expensive markets in the world. State and local taxes are also some of the highest in the country. This applies to just about everything, transportation, dining, entertainment, all of it is expensive. However, there is a silver lining, career opportunities in NYC are vast and bring them the chance to earn a high salary.
Contrastingly, Miami is far more affordable in just about every category. Florida also has no income tax for state residents, which means no capital gains tax for individuals. Nor is there any estate tax, meaning assets are only subject to the federal tax. But all that said, real estate prices are still something of a wildcard. In comparison, you can find many condos and rental apartments in Downtown Miami that are more affordable than their NYC counterparts, which changes when you come to luxury properties. In Miami Beach, luxury real estate prices are about the same as what you'll pay in NYC.
Our Verdict: On average, Miami is definitely the more affordable of the two. But that has to be contrasted with what you might be missing out on in job opportunities by foregoing NYC.
This could be the deciding factor for many people as it's hard to find two cities that are more different in lifestyle than NYC and Miami. New York has its street culture, unbeatable nightlife, and unsurpassed cultural institutions. It's gritty, vibrant, diverse, and always changing. Food is another big thing here. With so much diversity, you can find almost every kind of culinary tradition on the planet in NYC. No matter what your interests or personal tastes are, you're sure to find something to love in the Big Apple.
As for Miami, things are a lot more scaled back and relaxed than you'll find in NYC. It's got a great nightlife scene and a growing artist community, but it's nowhere near New York's level. Cuisine choice and architecture are also a lot less varied. But for many people, this is exactly what they want, a laid-back lifestyle with none of the rush-rush mentality that characterizes much of New York living. Outdoor activities tend to be the main draw, to run, golf, tennis, and water sports being what brings most people together.
Our Verdict: Undecided. There's a lot to love about the lifestyle in both cities. But which one you choose will have a lot to do with your goals and ambitions for life. It takes a lot of ambition and drives to make it in NYC, but that's exactly what draws people to its center. For anyone seeking to climb the corporate ladder, launch a new business, or become the next Andy Warhol, New York is the place to be. But if you're looking for something more relaxed, low-key, and affordable, Miami is where you should be.