Homebuyers make money when they sell a property, but most importantly, they must buy it for the right price. When purchasing a home, the main objective is finding and purchasing the right property for the right price. Homebuyers can determine a property's fair market value with a comprehensive comparative market analysis, also known as a CMA.
Understanding the properties of absolute value will ultimately assist you in planning your negotiations. If overpaying for the wrong property, it is far from assured that you will make money when selling, even if the property is desirable. Not all square feet are equal in value, so read on to better understand the comparative market analysis process.
Listing agents use real estate industry parlance comps to determine the asking price. However, homebuyers should also use comps, with the help of an exclusive buyer's agent, to help formulate the right amount to offer.
Part art and part science, and at Elika Real Estate, we think our method, born out of years of experience, can give you an edge in negotiating. We consider comps a lagging indicator and weigh them against current market trends and sentiment in a comprehensive comparative market analysis.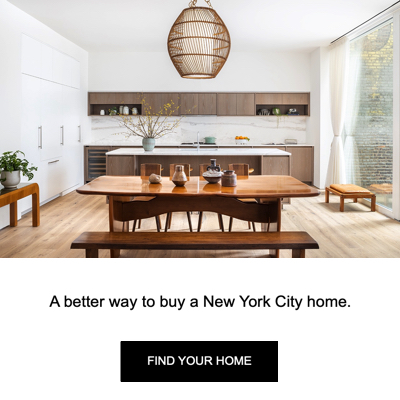 The quality of a comparative market analysis varies widely, depending on the broker. Some agencies provide recent, like-kind comp sales in the building and/or neighborhood. Though the square footage may be similar and in the same zip code, we suggest using this information with caution since each building has vast differences.
Digging deeper is essential. You also want to incorporate active listings and apartments under a contract that can indicate current market sentiment.
Remember, it is essential to have an apples-to-apples comparison. Aside from the unit and neighborhood's size, you want information on the building, such as its age, condition, and amenities. A similar apartment in another building nearby can sell for widely varying prices, considering floor, exposure, light, ceiling height, condition, floor plan, etc.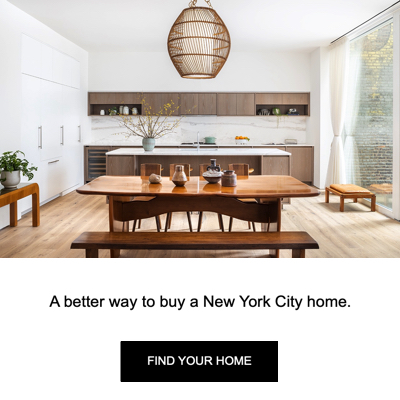 Some websites provide comps, with many offering this as a free service. A site such as Zillow provides a Zestimate of a listing but may not be timely or accurately consider the apartment's condition or features. However, it tries to make adjustments. Remember, this is an algorithm and cannot feel the human factor, such as walking through the building and the seller's motivation—a starting point but not a substitute for comparative market analysis.
Other sites provide recent sales in the neighborhood. As we have stated, this is only a starting point, however. It is advisable to rely on experts and in-depth market analysis to be prepared.
At Elika Real Estate, we have over two decades of experience. We want to use our expertise to help you buy the right property at the right price. Rather than relying merely on recent sales, we use a comprehensive system. As an exclusive buyer's agent, we owe our fiduciary duty to you, not the seller. Read on to learn about our formula.
A comparative market analysis is only as functional; as the information used to generate critical findings. Gathering comparable sale prices is the first step when determining a price range for a particular home. Individual property attributes, such as the current condition, recent upgrades, economic factors, and the seller's motivation, determine where fair market prices lie.
Your buyer's agent must thoroughly assess reasonable market prices based on property conditions and the broader market. The property's value could be near the low end of the upper limit in any given neighborhood. It's also possible that you believe a fair price falls outside this established range.
The information in a CMA will help you determine a fair starting point and maximum purchase price. Buyer's agents can advise and assist individual clients in deciding on an offer price. However, in the end, the buyer is the only person who determines what offer is submitted. Traditionally, the first offer you submit should not be the price you are willing to pay during negotiations.
A motivated seller is a buyer's ally. If a seller is motivated, a buyer has more room to negotiate. The most common reason sellers become motivated is that they have already purchased another home or must complete a long-distance move. In these situations, the seller feels financial pressure and has a limited timeframe to sell their property. They may have to make two monthly mortgage payments if they cannot sell quickly.
Most motivated sellers are willing to reduce their asking price or accept a lower offer than the owners of similar properties might consider. This motivation to avoid financial hardship can significantly save well-informed buyers.
Family issues and personal problems can make a seller more motivated and flexible. Occasionally, real estate ads say things like divorced couples, motivated sellers, or relocating families. Buyers should always be wary of these types of marketing techniques. Although the claims probably aren't false, the seller may not be ready to accept a low offer. Because it's difficult to determine how motivated a seller is, it's crucial to tread carefully when making an offer. Don't let a high asking price influence your initial bid. Always consider the property's value and personal needs when determining how much you are willing to pay.
While searching for properties, buyers may find a motivated seller who is genuinely distressed. If the seller permits, the agent submitting the listing will include this information. In this situation, the seller's misfortune can help buyers save thousands of dollars on the asking price.
Dual agents have an apparent conflict of interest, so serious buyers should always work with a buyer's agent. However, there is one exception. If a real estate dual agency shows a home they listed, the agent cannot disclose information that might help the buyer and hurt the seller. In this case, buyers are on their own when negotiating a price and terms.
Market conditions play an active role in determining the average going price for comparable properties. When completing a comparative market analysis, you should consider current economic conditions and market sentiment. There are two basic market types: the sellers' and buyers' markets. Sellers have a definite advantage when the market is hot and there are low inventories. In these conditions, properties sell quickly, and sellers often receive multiple offers leading to a bidding war or best and final.
Although a hot market does not favor buyers, you might find the perfect property. Homes may also sell for more than the asking price. To avoid losing out to another home buyer, increasing your offer is wise to ensure you get the property you want.
A slow market, on the other hand, favors buyers. In these conditions, properties sit on the market for months, and offers are scarce. If there is an extensive inventory of homes that have been on the market for some time, buyers should start with a lower offer. Home prices may also begin a brief decline, making sellers more likely to accept a low offer before prices fall further. Even if buyers submit a low-ball offer or purchase, the seller is likelier to make a strong counteroffer in a buyers' market. Always bid with negotiations in mind when the market is slow.
Usually, the real estate market is relatively steady and is not in transition. In a stable market, buyers must bid according to their budget and trust their instincts when deciding whether to make a high offer or bid conservatively. In this climate, buyers could find a property where no competing offers; have been submitted.
Likewise, buyers could get into a bidding war over a desirable property. Buyers should always use caution when providing a high offer. Property values may decline when a seller's market transitions and buyers gain power, affecting your investment.
The location has the most significant bearing on property values, but you must consider its interior and exterior condition and structural integrity. A simple way to grade the current condition is to classify it as average, below average, or above average. You'll have a better feel for comparing these properties by seeing several properties in your desired price range and neighborhood.
Areas to consider when evaluating a home's condition are the structural integrity and age of the building. Carefully assess the plumbing and electrical systems, bathroom fixtures, floors, kitchen, and critical systems, such as the air conditioning unit and furnace. Ensure the outlets and circuit panel are up-to-date and check to ensure that all drains flow freely. If you aren't an expert, have a professional home inspector advise you about these areas' conditions.
You and your buyer's agent can work together to uncover any drawbacks that affect the actual or perceived market value. Factors that affect any property's desirability and practicality are floor plans, room size, closet space, room layout, and living areas' usability compared to other homes of the same style, size, and age. By visiting properties used to generate a comparative market analysis, your Elika agent can provide first-hand insight into how these properties compare.
Determining the actual and perceived value of upgrades is where your buyer's agent can be invaluable. Significant updates in rooms, such as the kitchen and bathroom, can affect property values significantly. If walls, floors, building systems, and fixtures are in excellent condition, the buyer will have fewer improvements to complete down the road and vice versa.
It IS critical to ensure that all significant enhancements and upgrades are legal, up-to-code, and completed according to municipal regulations. In the comparative market analysis, your buyer's agent can give you insight into the actual value of all upgrades or the cost needed to complete the necessary repairs, which will affect your offer price.
The first rule in developing a comparative market analysis is ensuring that the included properties are like-kind. Compare the location, square footage, number of bedrooms and bathrooms, property amenities, construction style, age, and condition of each property. Start by finding recent closing prices for properties similar to the property you're considering.
In a condo or coop apartment building, evaluate the price for identical units. Your agent should compare relevant market data from four principal sources to get an accurate price picture. This industry data is not available to the general public in many cases. Much of this data will come from public record sources and the RLS.
To make informed offers, buyers must access an accurate comparative market analysis that gauges economic conditions and going prices. Elika Real Estate works hard to ensure that all buyers can access the most current sales figures. Selling prices from last week are always better than numbers six months old. Lagging data may not accurately reflect the current state of the real estate market. Unfortunately, securing access to the freshest sales figures isn't easy. Official sales numbers are unavailable until the closing process is complete and registered in ACRIS.
Accepted; offers with mortgage contingencies can fall apart should the buyer not receive financing. Before a sale is finalized, neither the RLS database nor ACRIS collects this information. This sensitive data remains private to protect the seller if the purchase falls through. Public offices don't contain any information until the deed; is transferred.
After contractual negotiations are finalized; and funding is in place, the transaction becomes a pending sale. However, final closing prices won't be available until after closing. In some cases, Elika Real Estate can become privy to pending sales prices through colleagues. These recent numbers give buyers insight into comparable markets to make better bids based on current trends.
Once a property is sold, the closing price; is registered in the ACRIS database. This resource is a gold mine for determining the fair market value of comparable properties. Each borough maintains a list of closing prices associated with transferring a property deed. The city uses this information and related specifications to assess property taxes. The public record documents include the closing price, square footage, number of rooms, and other handy specifications when generating a comparative market analysis.
This information is usually very accurate. However, these sales numbers are six to eight weeks behind current trends. Although public records are helpful, existing data is the most valuable. To gather a comprehensive list of current closing prices, Elika agents combine various data sources. This information is invaluable when preparing a comparative market analysis to guide your offers and negotiations.
Choosing an offer price is the most crucial question once the buyer has agreed to purchase it. The buyer will know the seller's asking price and have a comparative market analysis at this stage.
Considering the property's condition: improvements, needs, and estimated costs exist. Then the buyer must assume the comparative market analysis to understand the fair value spread. Next, the buyer must-see if you can learn anything about the seller's motivation. If there is any sign that the seller is ready to move, consider this into the initial offer.
Using this information and advice from a buyer's agent, the buyer must now develop a reasonable offer. Such an offer to purchase will help open negotiations or potentially be accepted.
Developing an informative comparative market analysis requires thorough research and market experience. The future of a property is also essential. Elika agents advise prospective buyers about the property's best attributes. Is the property located in a desirable or upcoming area?
Does the property appeal to a wide variety of buyers?. Does it have unique, desirable structural/architectural features?. Is there a value ad – room for improvement? These are a few of the questions that comparative market analysis will answer.
No homebuyer wants to overpay for a home. Coming up with an offer requires a detailed strategy, resources, and understanding. A comprehensive, comparative market analysis helps you formulate an acceptable offer.
Elika Real Estate helps buyers negotiate the best price and purchase terms. Completing an accurate comparative market analysis is how Elika Real Estate ensures you get the best deal before submitting an offer.
To assess the value of an active listing, Elika uses an industry-leading seven-point market assessment. According to past and current market trends, this approach determines a property's fair value, specifications and conditions, building appeal, and seller-specific details. Agents also study real-time information and market sentiment that affects actual property values and increases the opportunity for negotiations.