Every home needs love and care to remain in prime condition. Most of this maintenance will be the landlord's responsibility for NYC renters. A burst water pipe? Call your landlord. Got a pest infestation? Call your landlord. But when you become a homeowner, that responsibility falls on you. Well, most of it does anyway. For new homeowners, it can be challenging to understand what repairs you're responsible for and what the building will take care of in New York City. The answer depends on whether you own a co-op or condo.
Below, we discuss some of the most contentious repair issues you will likely face as an NYC homeowner. It's worth noting that in New York City, renters are protected under a set of rules called the warrant of habitability. This details a landlord's services to keep an apartment safe and livable. While these rules also extend to co-op owners, they do not cover condo owners.
Their maintenance responsibilities will be spelled out clearly in the proprietary lease for co-op owners. Each co-op will have its version; we recommend reviewing carefully as part of the co-op buying process. In most cases, the proprietary lease will state that the shareholder is responsible for everything "within their reach" in the home. What this means is, if you can touch it with your finger, then it's your responsibility.
Window replacements and maintenance are usually the co-op board's responsibility for everything outside the home. However, that still leaves the shareholder responsible for maintaining the interior side. But that's not always the case. For older co-ops, the board may have amended the proprietary lease to make window replacements the full responsibility of the shareholder. Also, the warranty of habitability doesn't cover every situation. The board only has to keep the apartment fit for human habitation. But if the shareholder causes the damage, then they are not responsible. They also will not be responsible for repairing small scratches. Any damage must be a safety issue covered under the habitability warranty.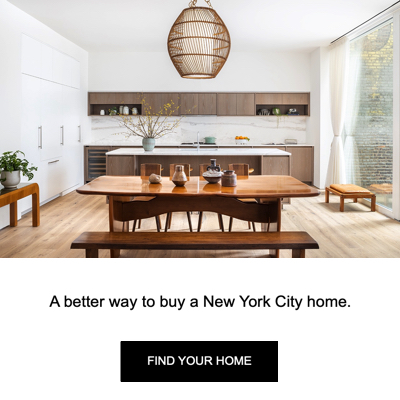 It can sometimes be tricky, so it's important to read your proprietary lease carefully.
That said, it still depends on what your proprietary lease says. Plumbing issues are usually the responsibility of the co-op board. Anything inside the unit's walls will typically be the board's responsibility, while anything outside, like faucets, the sink, or toilet, falls on the shareholder to fix. This is why homeowners' insurance is essential and required when purchasing.
However, the board may pitch in to help repair if the damage impacts other shareholders in some circumstances. For instance, if the tenant above you has water damage seeping into your unit and causing mold, the board may pay for immediate repairs. These costs will then typically be transferred to the tenant in question. Most boards will have a master insurance policy to cover these events when they happen.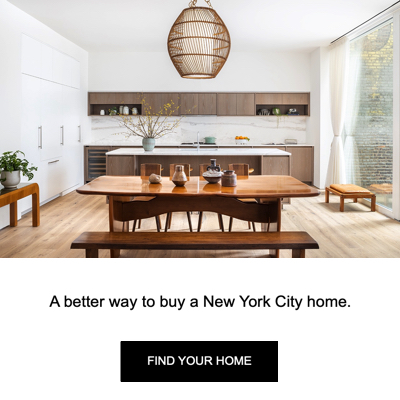 For condo owners, any plumbing issues are entirely your responsibility to fix. In the case of damage caused by a neighbor, you may need to sue them. This can be difficult as you'll need to prove negligence on their part.
Landlords and co-op boards are typically required to paint the walls of their apartments so that it's not bare concrete or sheetrock. But again, it all depends on your proprietary lease, which may say that painting the walls is the shareholder's responsibility.
What about a case in which your neighbor is undergoing repairs that require a hole to be made in your wall? In this example, the board would be responsible for ensuring it's properly repaired and painted. But don't expect a class-A job. In theory, you could call 311 and report the board for a violation if you believe the repair work has been done poorly. But this is unlikely to put you in the board's good books. Legal codes do not supersede the proprietary lease, and even if the board does receive a court injunction, they're likely to pass on the costs to you.
A better approach is to communicate with the board and try to reach an agreement. Co-ops are at their best when every shareholder has an "all in this together" approach to solving problems. Those who shake the boat and insist on going it alone will quickly earn themselves both the ire of the board and their neighbors. You could even be evicted in extreme cases if enough board members and shareholders vote for it.
None of this applies to condo owners. As the full owners of their property, they are responsible for everything. Those who rent out their condos will be obligated to ensure it is well maintained under the warrant of habitability.
We mentioned above that anything within your reach in a co-op apartment falls under your responsibility. But there are a few exceptions to that. For a start, the electric wires in your walls. While these might not be within your reach (one should hope!), they still fall under the shareholder's responsibility. If you choose to upgrade your home's electrical wiring, your responsibility is to do the work properly.
The steam riser is another exception, which you'll see crop up in prewar buildings. Exposed pipes run from the floor to the ceiling to release steam from the boiler. While it is within your reach, maintaining these pipes is entirely the co-op's responsibility.
Lastly, there's the front door of your apartment. This belongs to the board, but the shareholder is still free to paint and decorate it as they like. The board is responsible for ensuring the door has a standard lock. If the tenant chooses to add a second lock for extra security, that lock is not the board's responsibility.