Homeownership is a significant milestone in many people's lives, representing stability, security, and an investment in the future. One of the primary financial benefits of owning a home is building equity. Equity is the difference between the market value of your home and the amount you owe on your mortgage. Building equity not only increases your net worth but can also provide financial flexibility when needed. In this comprehensive guide, we will explore various strategies and tips on building equity in your home, ensuring that you make the most of your real estate investment.
Building equity starts from the moment you purchase your home. A larger down payment reduces the initial loan amount, so you'll start with more equity. If you can afford to put down more than the minimum required, it's an excellent way to jumpstart your equity-building journey.
While putting down the minimum required to get into your dream home might be tempting, consider the long-term benefits of a larger down payment. This will increase your equity from the start and lead to a lower monthly mortgage payment, freeing up funds for other investment opportunities or savings.
The type of mortgage you choose can significantly impact your ability to build equity. When considering mortgage options, it's crucial to think beyond the interest rate and evaluate how each type of mortgage aligns with your equity-building goals.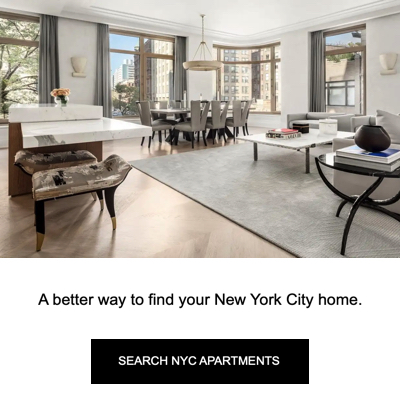 Fixed-rate mortgages are often recommended for those focused on building equity. With a fixed-rate mortgage, your interest rate remains constant over the life of the loan, providing predictability in your monthly payments. This stability allows you to allocate additional funds toward your principal, accelerating your equity growth.
On the other hand, adjustable-rate mortgages (ARMs) may have lower initial rates, but they can lead to uncertainty if rates rise over time. It's essential to carefully consider your financial situation and risk tolerance before opting for an ARM, as fluctuations in interest rates can impact your ability to build equity.
Paying extra towards your mortgage principal can substantially accelerate your equity-building process. You can do this in several ways: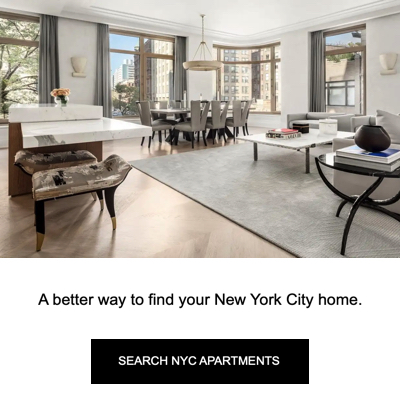 Make additional payments when you can afford it.
Round your monthly mortgage payments to the nearest hundred or even thousand dollars.
Make an extra mortgage payment each year (consider bi-weekly payments).
Every extra dollar you put towards your principal reduces your outstanding loan balance, increasing your equity. For example, if you have a 30-year fixed-rate mortgage and make one extra monthly payment, you could pay off your loan several years earlier and build equity faster.
If done wisely, refinancing your mortgage can be a powerful tool to build equity. When interest rates drop significantly below your current rate, refinancing to secure a lower rate can save you money on interest payments and help you build equity faster. However, be cautious about extending your loan term when refinancing, as it may reduce your monthly payments but could slow down your equity-building progress.
Before refinancing, it's essential to consider the costs associated with it, including closing costs and fees. Ensure that the potential savings in interest payments outweigh the expenses to make it a worthwhile endeavor.
Negative amortization occurs when you make payments that are less than the interest accruing on your loan, causing the unpaid interest to be added to your principal balance. This can result from certain types of adjustable-rate mortgages or interest-only loans. Avoid these loan structures if your primary goal is to build equity, as they can impede your progress and even lead to higher overall costs.
Increasing your home's market value through renovations and upgrades is another way to build equity. While it might require an initial investment, the right improvements can yield a significant return on investment (ROI). Focus on projects that add the most value, such as:
Kitchen and bathroom remodels.
Adding square footage, like a new room or expanding living spaces.
Enhancing energy efficiency, such as upgrading insulation or installing energy-efficient appliances.
However, be mindful of over-improving your home for your neighborhood, as it may not yield a significant return on investment. Aim for improvements that align with the preferences and expectations of potential buyers in your area.
Proper maintenance of your home helps preserve its value. Neglected repairs can lead to a decline in your home's condition, affecting its market value. Regular upkeep can prevent costly repairs and maintain or increase your home's equity over time.
Regularly inspecting and repairing the roof, siding, and foundation.
Cleaning and servicing HVAC systems.
Addressing plumbing and electrical issues promptly.
Maintaining landscaping and outdoor areas.
By taking care of these tasks as they arise, you can avoid the compounding costs of deferred maintenance and ensure that your home's value remains stable or increases.
One of the passive ways to build equity is through home price appreciation. While you can't control the real estate market, choosing a location with strong growth potential can lead to substantial equity gains over time. Keep an eye on your local market trends and consider holding onto your property during periods of rapid appreciation.
Appreciation can be influenced by factors such as the overall economic climate, job growth in your area, and the desirability of your neighborhood. Staying informed about these factors can help you decide when to sell your home for the maximum return on your investment.
Reducing other high-interest debts, such as credit card balances or personal loans, can free up more money to put toward your mortgage. Channeling these extra funds into your home loan can help build equity faster.
Before allocating extra funds to your mortgage, it's advisable to pay off high-interest debts first, as they often significantly impact your overall financial well-being. Once these debts are under control, you can redirect those funds toward building equity in your home.
If you have less than 20% equity in your home, your lender may require you to pay for private mortgage insurance (PMI). PMI protects the lender, not you, and can add to your monthly mortgage costs. To avoid PMI, strive to reach the 20% equity mark as quickly as possible, either by making extra payments or through appreciation.
Building equity in your home is a gradual process that requires financial discipline, wise decision-making, and sometimes patience. You can steadily increase your home equity by making a larger down payment, choosing the right mortgage, and implementing strategies such as making extra payments and wise refinancing.
Remember that homeownership is a long-term commitment and building equity is essential to securing your financial future. So, take the necessary steps to build equity and watch your investment grow. Whether you're looking to improve your financial stability or make the most of your real estate investment, building equity in your home is a wise and rewarding endeavor that can provide long-term financial security and peace of mind.