Anyone who has bought an NYC co-op apartment knows that the process is like a job application. It would be best to convince the building's board that you are financially qualified and will be a good neighbor and an asset to the community. NYC co-op boards are infamous for having stringent standards for accepting a buyer. Any applicant who isn't considered 'up-to-snuff' will find their application rejected, putting them back at square one in their home search.
Your reference letters will be crucial for your co-op board application package. The board will use these letters to determine your character and financial responsibility. Putting them together may seem like a big job, but so long as you have a competent buyer's agent by your side and a bit of know-how on the whole process, it shouldn't be all that difficult.
Read on for tips and samples on how you can put together your personal and professional co-op reference letters.
Reference letters come in several different types. Each one must be written by someone that knows you personally or professionally. Depending on the co-op board, there will be different requirements on how many should be submitted with an application. Typically, most boards require three to six reference letters per application. Ask your buyer's or listing agent if you're unsure how many you'll need. The different types of reference letters include: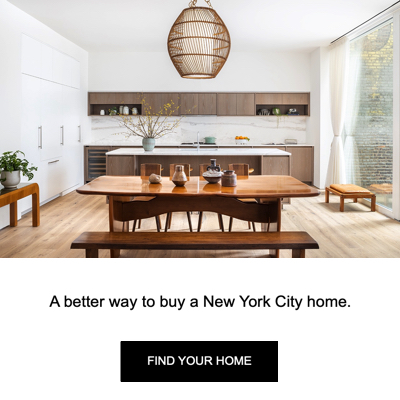 It should be written by someone who knows you well, preferably a friend rather than a family member. It should explain how the person knows the applicant and their relationship's nature. The board is looking for anecdotes and stories about what the applicant is like as a person. Are they honest and responsible? Do they respect house rules and procedures? Is this someone who would make a good neighbor?
Usually provided by someone who works or has worked with the applicant. It should include your former or current job title, how long you worked with the company, your annual base salary, and your work ethic. Typically, the human resources department will provide this.
The employee letter should come from a colleague you work with at your current job. The purpose is to indicate that your employment is stable and expected to continue in the future. Similar to the professional letter, your co-op board may request one or the other or, in some cases, both.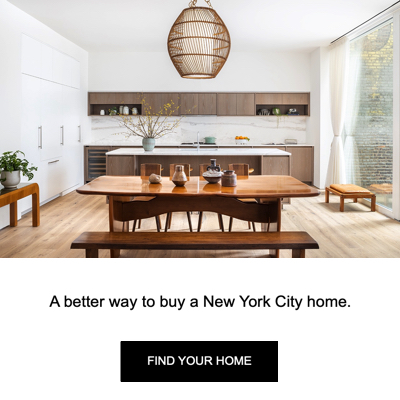 As it implies, this letter should come from your previous landlord. It should state the address, the length of your stay, the amount of your rent, and that you always paid your rent obligations on time- including a bit about your character as a tenant is also appropriate.
Each letter should be formally addressed to "Members of the Board" or "To the Board Members of X Corporation." A good opening address is crucial. You don't want to set things off on the wrong foot by writing something like "To whom it may concern…."
At the end of each letter, the author should leave their signature, signed digitally or with a pen.
All letters should be printed on formal letterhead. This is easy enough for your professional/employer letter, which should come on the company's official letterhead with its logo. For the other types of letters, it's relatively easy to create your letterhead on a computer or hire a graphic design company to do it for you.
Each letterhead should include the full name, address, and contact information of the author. The board members can contact them if they have further questions.
A key thing to establish in each letter is a sense of connection. They should describe who the author is, how they know the buyer, and share positive stories about who they are. This is not the time for sharing embarrassing college stories. Instead, share stories that speak to the applicant's good character. For instance, if they do any charity work, mention that but avoid stating the dollar amount of any donations. Doing so can come across as tasteless. In short, keep it all sweet and simple.
For your personal reference letter, find someone already an NYC homeowner. Find someone who owns a co-op apartment or serves on a co-op board that you know personally. This is one of the best references you can ever get. Positive words from someone who intimately understands the co-op application process are worth their weight in gold.
You're submitting a reference letter, not a reference book. Keep each letter concise and to the point. One page is standard, maybe a page and a half at the most. Also, ensure that each letter is carefully typed and proofread to correct any spelling or grammatical errors.
Your professional/employer letter will make a big difference if the author is someone who holds an executive position with the company. It's even better if the author regularly interviews people, meaning that they know how to size a person up in a short time.
Many would-be co-op buyers go overboard with the reference letters. They try to give the impression that they're very well-known and highly social. This can backfire in a big way by making you look like some party animal that will cause a lot of noise complaints.
Another faux pas is name-dropping, making mention that you know some big public figures like celebrities or a politician. The problem is that it can unintentionally rub the board members wrong, making you look like a showoff. Even worse would be having one of these public figures write your personal reference letter. This can be especially risky if the public figure in question is somewhat controversial. Better to avoid name-dropping in any way in your reference letters.
Once you have an accepted offer, you should gather all your required reference letters. The time it takes to collect all of them will depend on the people you ask, so it's better to have them picked out ahead of time. Along with your reference letters, you'll need to submit other documents as part of your board application package while preparing for your board interview. The whole process can take anywhere from one-to-two weeks (if paying all cash) to three-to-six weeks (if financing).
Your buyer's agent will be an invaluable source of help in choosing references and putting them together throughout this. Make sure you hire an agent with experience in co-op closings or, even better, has previous experience with the particular board you'll be dealing with.
March 17th, 2022
Dear; Members of the Board,
I am pleased and honored to provide a personal reference for my good friend Mike Adams, currently of 123 Park Ave, New York, NY, 1111
I have known Mike for seven years. Like most people, I was instantly charmed by his good nature and friendly demeanor, and we soon became close friends. Having shared many social occasions, I have found Mike a sincere and dependable friend.
Without reservation, I would endorse Mike to your board. He is a kind, respectful, hard-working professional and a great friend. I know that you will find Mike a good neighbor and, most likely, a good friend.
Please feel free to contact me if you would like more information about Mike Adams.
Sincerely,
Stephanie Smith
Manager, Finance Administration
Williams & Co
123 Park Avenue
New York, NY, 11111
555-555-5555
March 17th, 2022
Dear; Members of the Board,
My name is John Smith, and I am a Smith Williams & Co research analyst. It has been my pleasure knowing Mike Adams professionally for over three years. I would be happy to have Mike Adams as a member of your community.
Mike's n is well-read, and I regularly seek his advice on various subjects, and all of his opinions are well-considered. Mike is a valued member of our research team and, on many occasions, provides reasoned insight to help solve the most complicated task.
I highly recommend Mike Smith as a friend and a good neighbor. Please feel free to contact me should you have any questions at 555-555-5555.
John Smith
Research Analyst
123 Park Avenue
New York, NY, 11111
555-555-5555
March 17th, 2022
RE: 55 West 12 Street, Apt 12B New York, NY, 1111.
To whom it may concern:
Please accept this letter as confirmation of Michelle Smith's residence at 55 West 12 Street, Apt 12B, New York, NY, 1111. Ms. Smith has been our resident since 10/1/2016 and currently pays a rent of $3,950.
Michelle Smith is an exemplary resident, consistently maintaining his rent payments on time, and we highly recommend Ms. Smith to any community for residency.
If any further information is required, please feel free to call me.
As agent for
John Adams– 55 West 12 Street, Apt 12B New York, NY, 1111
Please contact me at [email protected] or 555-555-5555 if you have any questions. Thank you
Sam Price
Property Manager
Price Management