Buying a co-op apartment is an exciting time. You've found a beautiful co-op in your dream neighborhood of New York City. You may think a mortgage broker approving your loan is the last hurdle, but there's one potentially more challenging hurdle you need to surpass the co-op board interview.
Nearly 75 percent of all Manhattan housing inventory are co-ops. If you're buying into a cooperative, know that a corporation, not you own your home. You're buying shares of the corporation. How many shares you buy correlates to your apartment's square footage. The other owners of this corporation are your neighbors.
So before calling a co-op home and picking up the keys, a buyer must first pass the co-op board interview by answering the interview questions and preparing a financial information packet for the board.
Being approved to purchase a co-op requires a sometimes challenging co-op board interview. Most people in co-op apartments have to grin and bear the selection process, which tends to be invasive and often grueling, depending on the board and the building's prestigious address.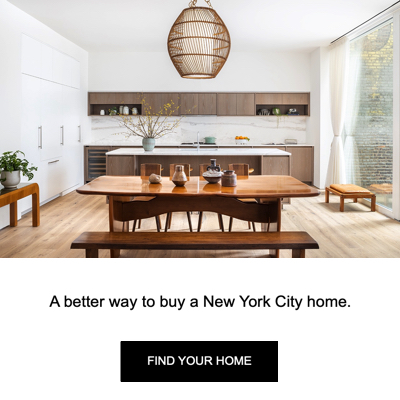 The co-op board is comprised of select residents who other residents elect. To become one of the bunch, you need to prepare to be grilled by a group of fellow shareholders on everything from finances to how many children you have — even your dog's breed.
But if you prepare correctly and do your homework, you will be walking through the front door of your dream apartment in no time. Luckily, if you've made it this far, you're in pretty good shape, but we will help you prepare to ensure you can seal the deal.
We break down some common questions asked during a co-op board interview.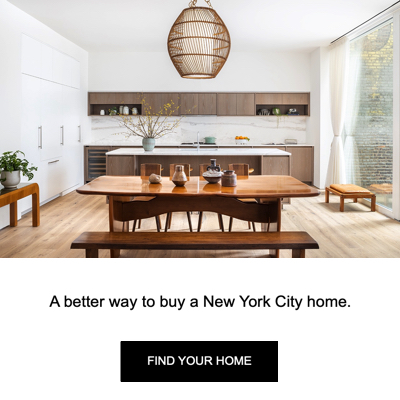 You have finally found your dream co-op; you've aced the co-op purchase application package. Now the co-op board wants to interview you.
The idea of a board interview with a panel of strangers scrutinizing your every move and mannerism can be as nerve-wracking as a job interview, if not more. However, this doesn't have to be the case with some preparation.
Here are some questions you can expect, along with tips on how to answer them:
If your interviewer asks if you have questions for the board, the best response is, "Not that I can think of right now, but thank you."
The board will often ask you financial questions before the interview, but just in case, bring a copy of your Rebny financial statement to prepare for any questions.
If you're self-employed, expect to give detailed explanations of your finances. The board will be worried you won't be able to pay your maintenance or standard common charges on a long-term basis.
While you might expect this question to come from a bank, they'll ask if you are confident that you can afford maintenance and the mortgage comfortably.
What made you choose this co-op building?
What made you choose this apartment?
Why do you want to live in this neighborhood?
How many apartments did you view?
Do you have any questions about our house rules?
Do you have any questions about the building?
Do you have any pets? If so, what kind?
Do you plan to do any renovations, and how will you afford them? How long will they take?
Will you use the co-op apartment for residential purposes only?
Do you work from home?
Would you consider running for the co-op board?
Are you a musician and play any musical instruments?
Do you entertain often?
Do you smoke?
The best way to handle these questions is with patience and as directly as possible. It will feel like a barrage of questions, but it's because the board wants to get to know you. With a co-op, you do more than buy a place to live. You're becoming part of a community. If you do pass and become a resident, this will benefit and ensure you have friendly neighbors in the future.
This common question could be, "What appeals to you about living here?" or "Why are you moving? "It seems reasonably straightforward, but the answer can sometimes be tricky, depending on your circumstances.
The key to answering it is avoiding anything that makes the co-op board question your finances or stability. For example, don't mention wanting to save money. You don't want to make them think you're having financial issues or that this move is only temporary, as if you're living here to save money and will move on when you can.
The board will ask you about your career and what you do for a living. While this question sounds like an honest conversation, the board is again looking to determine if you are financially solvent and if your career choice is permanent. Even if you hate your job, answer in a positive way — not the time to share war stories about your clients or sad tales about your horrible boss. They'll also likely ask you how long you've been at your job. Again, you want to project stability.
Renovations are very disruptive to neighbors. The idea of drilling and hammering for the next six months will not excite the board. There's no reason to disclose your plans when you are not approved.
However, don't mislead your co-op board interviewers either. Keep the answer open-ended and say, "I'm taking this one step at a time. I'm focusing on the move and have no immediate renovation plans."
No, the board is not expecting to come to your housewarming party. Instead, they're trying to gauge how disruptive a neighbor you will be. Some boards will ask if you have a lot of family and friends in town. It may sound like a conversation, but they want to know how many out-of-towners will be couch surfing at your place.
A low-key answer is best: "I prefer occasional dinners with close friends."
Once you move in, you probably wouldn't want your neighbors to have loud parties until 2 am either.
This question also aims to see if you will be a disruptive neighbor. If you play the drums or love howling at the moon, now is not the time to disclose it. Instead, focus on quiet hobbies, such as photography, knitting, reading, etc.
While co-ops dominate more of the market than condos and are less expensive, the approval process is far more rigorous. The co-op interview's purpose can vary widely–some co-op boards view it merely as a formality after approving an application. Still, others use it as an opportunity to scrutinize candidates and their financials.
To help ensure your co-op board interview goes smoothly, resulting in approval.
If you only post shots of yourself partying on Instagram, now might be the time to flip your profile to private. The board members interviewing you will likely Google you before meeting you.
You'll want to dress appropriately for your interview. While you don't have to dress formally for a job interview, it's a good idea to wear more than jeans and nothing with holes and stains. Also, keep it modest.
Keeping a co-op board waiting will not serve you well, so try to show up early. Also, understand that this is time-consuming, so be patient with the board.
Making eye contact with someone while speaking is a good tip for any conversation. So while answering questions from the co-op board, be honest and make eye contact.
Try to keep your answers as neutral as possible, especially when responding to those more personal questions.
Mostly, don't let the interview get to you. Keep your cool, no matter what is asked. Occasionally, a board interview will push the parameters and table topics that are not allowed legally — like your political affiliation. Answer these, but without giving too much information. No matter how invasive, do not refuse to answer any question if you want to be sure to pass.
Be prepared to field personal questions without getting defensive. Remember that the board is merely trying to determine what kind of neighbor you'll make. While you want to project the best image, it's best not to lie.
Going into the interview, you should know your financial statement like the back of your hand and be prepared to answer questions about it. You won't want to deviate from the information there, as it could raise red flags and have the board members question the actual truth.
If the co-op board interview is with your husband, wife, or partner, ensure you're all on the same page, not interrupting or contradicting one another. If you have a pet, they might be invited as a way to vet your animal's demeanor. It might be worth going to a puppy kindergarten class as a refresher before the interview.
For the most part, the co-op building management company should have answered your questions before signing a contract. So now is their time to ask you questions, not yours.
Unless asked, don't discuss the renovation work you intend to do and, even if asked, downplay your plans.
Limit the personal information you divulge to what the board asks. Don't volunteer things that are not necessary. No one wants to know about your problems or hear 10-year-old stories.
The board usually will conduct a full review, and that takes time. So you won't get your answer the next day.
In some cases, the co-op board approval might be contingent on you holding months of maintenance in an escrow account. Be prepared to have this cash available to expedite the process on your end.
Once the board has decided, the managing agent will contact you or your agent. If approved, they will provide notification within one week.
Confidence and ease during the co-op board interview will help you be approved. Genuine, likable, and well-capitalized shareholders are what co-op boards prefer.