Tucked between 14th and 30th Streets in Manhattan, the Flatiron District is a family-friendly neighborhood with a unique personality and architectural charm. Named after its mascot, the eye-catching Flatiron skyscraper of the early 1900s, this neighborhood is composed of many renovated buildings that once served as places of business for corporate New York. Today, these old residences are home to families large and small.
In the decades before its "Flatiron" designation, people referred to the area as the "Toy District" because of the many toy manufacturers that resided there. Before that, folks called it "Ladies Mile" for its ritzy parade of fashion-forward boutiques and stores. In the late 19th and early 20th centuries, the area was known for its copious amounts of craftspeople, specifically those serving the fashion industry.
Over the past 30 years, a slow metamorphosis has transformed the landscape of the Flatiron District. Today, many call it "Silicon Alley" after the numerous Internet start-ups that dot its streets. The same buildings that once housed department stores, jewelry stores, silversmith outlets, and the businesses of other craftspeople are now home to numerous digital startups. Some of the Internet startups found in the area include Shutterstock, meetup.com, and Moda Operandi.
Other favorite businesses in the area are photography studios, modeling schools, one-of-a-kind eateries, and larger trendy companies like the Container Store.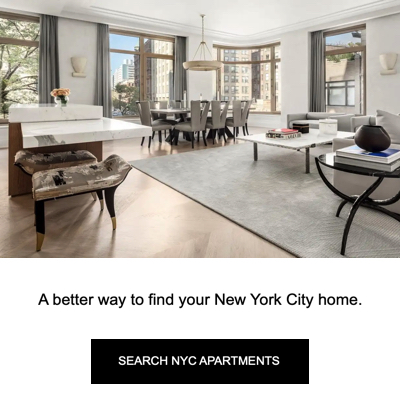 With a slew of mouth-watering restaurants, markets, and quick eateries, Flatiron's residents and visitors are never left wanting for a tasty place to grab a bite. After eating, the district offers plenty in the way of places to explore, including fun parks, impressive views, and a thriving nightlife.
Gourmet restaurants include Bobby Flay's Mesa Grill, Rosa Mexicano, ABC Kitchen, and the Nomad, among several others.
Popular quickie food stops like Shorty's, and the Shake Shack are staples in the community.
Eataly, the first commercial food market in the area, features a high-end Italian market, restaurants, a bakery, and retail items.
Raines Law Room and the NoMad Library are popular nightlife options, along with Club Senu and Toshi's Living Room.
The district also offers family-friendly activities, like strolling the High Line with its 300 species of plants, browsing the Chelsea Market in Madison Square Park, and enjoying breathtaking views of the Empire State Building and Washington Arch. Madison Square Park is a popular destination in the area, featuring a dog run, the infamous Shake Shack, and many of the eateries mentioned above.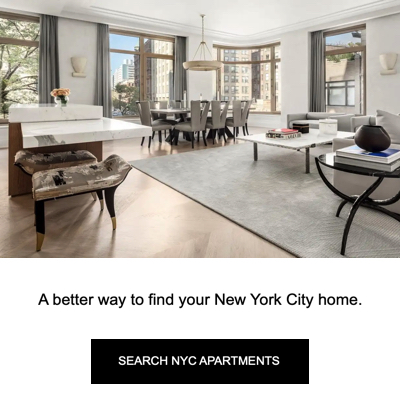 The Flatiron district features convenient access to the amenities of Chelsea and Union Square, for residents or visitors who also want to enjoy the facilities offered by surrounding areas.
Flatiron's transformation from a commercial district to residential comfort zone has been a fascinating one for real estate buffs. Take, for example, the 1887-built O'Neill Building on Sixth Avenue. This former department store was converted to 54 condos and penthouses with one to three bedrooms apiece. The Cammeyer Building, also on Sixth Avenue, was the home of the world's largest shoe retailer in 1892; now it's the site of 67 condominium lofts with oversized windows and wrought-iron balconies. The Grand Madison at 225 Fifth Avenue is another conversion, going from a hotel to a residential building with 200 units.
The district is also home to the luxurious One Madison Park, a building that's seen its share of legal ups and downs over the past several decades. These days, it seems that celebrities are once again chomping at the bit to get a piece of it. Supermodel Gisele Bundchen and her beau, Patriots quarterback Tom Brady, recently purchased a three-bedroom condo inside One Madison Park for $14 million. Dwarfing that purchase is debonair actor Rupert Murdoch, who recently bought the top four floors of One Madison Park for $57 million.
With so many new developments emerging in the area, Flatiron is becoming a coveted place to live. New Developments include:
35 XV—state-of-the-art residences housed in an innovative architectural model, home to 55 units and full amenities.
10 Madison Square West— this building overlooks Madison Square Park and houses 125 units. Amenities include various fitness studios, private storage, and a children's playroom.
240 Park Avenue South—located in one of the city's most sought-after neighborhoods, this building has 54 units and amenities like a 24-hour concierge, retail space on the ground floor, and a spa/sauna.
One Madison Park—luxury building popular with celebrities, featuring a sauna, massage rooms, a wine cellar, and a private screening room.
The future of Flatiron looks bright, not only because of its flourishing developments and myriad of things to do but also because of the easy access it offers to other areas of New York. Convenient access to the subway makes traveling to other parts of the city effortless.
Once home to corporate-oriented business and manufacturing, the Flatiron District is now one of Manhattan's most glorious and coveted living spaces. The atmosphere is alive and thriving here, with the electric influence of Broadway, New York University, and the New School within arm's reach at all times. Families and singles looking for a new home with culture, character, and convenient subway connections to Brooklyn, Queens, the Upper East Side, and many other jewels of New York now clamor to become a part of this in-vogue neighborhood.
If you're looking to take up residence in a progressive neighborhood, check out the Flatiron District.