If you're planning a move to New York City, aside from securing a job and establishing a budget for living expenses, you'll need to decide in which area of town you'd like to live. If Manhattan is your preference and you can afford it, you might consider residing downtown. The buzzing neighborhoods south of 23rd Street offer the full monty –– city living at its best with a slate of things to do, yet quaint NYC streets reminiscent of small-town life.
Narrow, tree-lined streets with lighter traffic make downtown feel more like Mayberry than New York City. The Big Apple is often called a city of small towns, and neighborhoods like the West Village and NoHo are perfect examples of why it's true.
If you're a foodie, downtown is your destination. With a plethora of top-notch restaurants, budget eats, and Manhattan mainstays, you'll be able to eat a delicious dinner and return to your abode on foot, taking in the city sights and sounds along the way.
Cocktail lounges, bars, speakeasies, and comedy clubs saturate downtown. If you're a barfly or like to make the rounds every Saturday night, look no further than the Village and Lower East Side.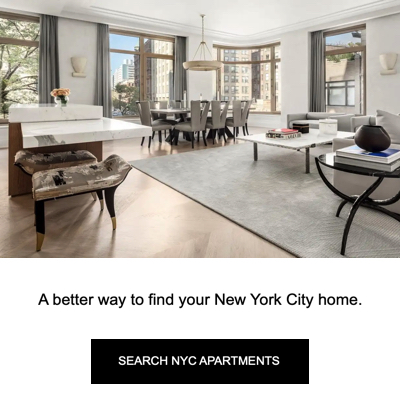 Fashionistas and shopaholics will feel right at home when bargain hunting or gift buying in sections like SoHo and NoLita. From clothing to housewares to books and one-of-a-kind items crafted by local artisans, downtown is a hub for browsing and buying.
Stations like Union Square, West 4th, not to mention the shiny new Fulton Street transit center with 2, 3, 4, 5, A, C, J, Z, and R trains, make commuting from downtown to almost anywhere the city a snap.

Downtown living quarters offer notably less square footage, with many apartments resembling enlarged shoeboxes rather than flats. Walk-up buildings and brownstones –– often carved into shotgun spaces, studios, and tiny one-bedrooms –– comprise much of the inventory. Attractive for single dwellers but not for couples and families, downtown living might be less practical, depending on your personal status.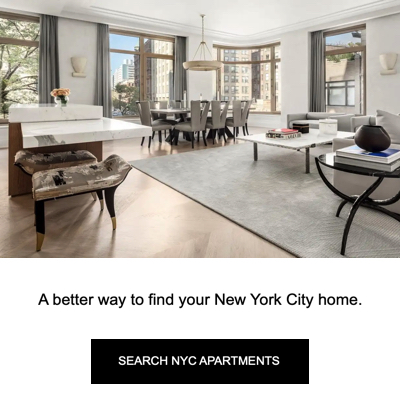 With a large number of prewar tenements, downtown has fewer apartments with elevators and door attendants. So even though you'll get a workout climbing those four flights of stairs several times daily, an elevator makes life more comfortable, and you'll appreciate it every time you return home with groceries.
If security and convenience are high on your list of priorities (a doorman not only monitors the door of a building but accepts packages and deliveries and might even help walk your dog), uptown could be a better choice for living over the long haul.
Referring back to the first point (smaller apartments), you'll get less space yet pay a higher price when buying and renting. What's more, with high-end condos becoming increasingly popular and downtown real estate in demand, you can bet that apartments below 23rd street will continue to escalate in price.
Greenwich Village boasts Washington Square Park; the East Village has Tompkins Square, and Chelsea denizens frequent Madison Square and the High Line. But none of these outdoor oases promises quite the same retreat as Central Park or Riverside Park, which lie uptown. Downtowners travel by subway to reach Central Park while Upper East and West Siders merely walk a few minutes. Moreover, while community gardens and pocket parks populate many downtown neighborhoods, you'll find less square footage of parks in general if you live south of 23rd Street.