Enchanting and expensive are two words I'd use to describe Manhattan's West Village. The ultimate walkable parcel in downtown, the West Village exudes a small-town feel and indeed does seem more like a village than a section of a metropolis. Thus, the vibe alone explains the attraction to living here, not to mention its quiet and sometimes solitary streets, and world-renowned restaurants and shops.
Technically, the borders lie at Seventh Avenue toward the east (although some say Sixth Avenue), the Hudson River on the west, 14th Street to the north, and Houston Street to the south. The Meatpacking District is a small section adjacent to the West Chelsea lies to its north, and the South Village occupies the area below Houston. Greenwich Village is to the east.
Charming row houses line the side streets, and the avenues contain a mixture of prewar and postwar apartment buildings, along with a share of luxury condominiums, especially toward the western edge. Some of the city's best streets lie in this downtown enclave, including Bank, Horatio, Bedford, and Jane. You'll never lack postcard-type street scenes in this part of town –– the West Village is recognized as one of the most beautiful parts of NYC.
Although you'll find a selection of rent-stabilized apartments still intact, much of the neighborhood boasts properties in the millions, with less square footage than comparable apartments in many areas of Manhattan.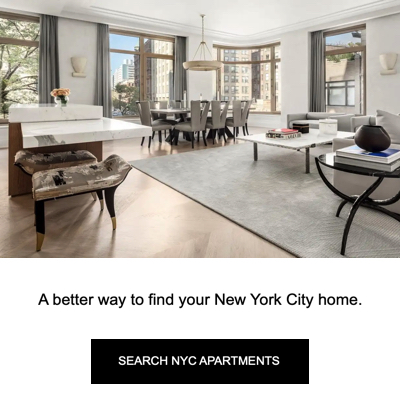 Unlike most others in the borough, the West Village's streets are "off the grid," making the neighborhood more of a challenge to navigate than say, Midtown, or the Upper West Side.
Famous residents have included Nicole Kidman, Hugh Jackman, Sarah Jessica Parker, Matthew Broderick, Philip Seymour Hoffman, and Claire Danes.
If you're one of New York's fashion-forward, stroll down Bleecker for shopping. You'll run into boutiques like Michael Kors, Jimmy Choo, Jack Spade, and Coach, just to name a few.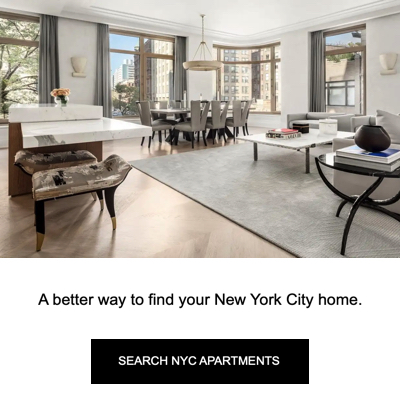 Hungry? Some of the city's finest eateries will satisfy your cravings. Anita Lo's Annisa, Mario Batali's Babbo, and Jean-Georges Perry Street will meet any foodie's expectations. For more casual fare, try The Little Owl or Tartine, a slice of Paris in NYC. There's no shortage of nightlife spots, whether you're in the mood for an ice-cold brew at a dive bar, a fancy craft cocktail in a stylish setting, or a late-night cup of Joe in a coffee house. You'll find a bit of everything in this part of town.
The High Line runs through the neighborhood and connects the West Village to Chelsea, Hell's Kitchen, and Hudson Yards. The famous Village Vanguard still stands on Seventh Avenue and attracts Jazz aficionados from around the country. The site of the 1969 Stonewall riots, the Stonewall Inn is still open on Christopher Street and continues to attract a gay crowd.
Abingdon Square Park and Jackson Square are lovely pocket parks that provide a much-needed outdoor escape from the city. You'll often see locals reading and relaxing in these green spaces on a pleasant day.
Unless you're at the western edge of the neighborhood, public transit is readily available. The West 4th subway station at Sixth Avenue is a hub, with the A, B, C, D, E, and M train lines. Grab the 1/2/3 trains at either 14th Street or Christopher Street. The E train also stops at 14th and Eighth Avenue. The L train runs east to west and ends at Sixth and Eighth Avenues at 14th Street as well.
Expect to pay in the range of $1.5 million and higher to purchase a one-bedroom condo. Co-ops will run less and can be had for less than $1 million. One-bedroom rentals start in the $3,500 range and go up from there.
Prices start in the $2 million range and can go up to over $10 million for larger apartments with two or more bedrooms. Townhouse prices begin in the $7 or $8 million range and go up to more than $15 million.