New York City, the city that never sleeps, is a vibrant and dynamic metropolis that offers a unique blend of history, culture, and modernity. From iconic landmarks like the Statue of Liberty and Times Square to world-class museums, theaters, and restaurants, the Big Apple has something for everyone. Whether you're a first-time visitor or a seasoned traveler, these travel tips will help you make the most of your trip to New York City.
New York City is a vast and diverse city with endless attractions, activities, and events. Planning ahead and prioritizing the places and experiences you want to explore is crucial to make the most of your trip. Research major landmarks, museums, restaurants, and neighborhoods that align with your interests and create a flexible itinerary. This will help you optimize your time and avoid feeling overwhelmed by the city's abundance of options.
New York City experiences distinct seasons, each offering a unique ambiance and set of activities. Spring and fall are the most popular times to visit as the weather is mild, and the city comes alive with blooming flowers or colorful fall foliage. These seasons also bring various cultural festivals and events. Winter in New York City is enchanting, with holiday lights, ice-skating rinks, and festive decorations adorning the streets. However, it can get cold, so be prepared with warm clothing. Summer brings outdoor concerts, street fairs, and open-air movies, but it can also be hot and humid, so stay hydrated and seek indoor activities during the peak afternoon heat.
The New York City subway system is a convenient and cost-effective way to travel around the city. Purchase a MetroCard to access the subway and buses. It's available in pay-per-ride and unlimited ride options. The subway operates 24/7, making exploring the city at any time easy. Avoid weekday rush hours if possible, as trains can get crowded with commuters.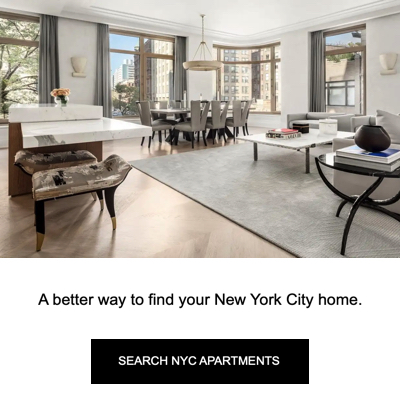 New York City is a collection of diverse neighborhoods with its character and charm. Don't limit yourself to Manhattan; venture into Brooklyn, Queens, and the Bronx to experience the city's cultural richness. Spend time in neighborhoods like Williamsburg, known for its hipster vibe and artsy scene, or Astoria, offering a taste of Greek culture. Harlem boasts a rich history and vibrant music scene, while Flushing showcases the city's ethnic diversity with a bustling Chinatown. Exploring different neighborhoods allows you to immerse yourself in the various cultures that make up the fabric of New York City.
New York City is a culinary melting pot, offering an incredible array of cuisines worldwide. Don't miss the chance to try classic New York-style pizza, bagels with lox and cream cheese, pastrami sandwiches from iconic delis, and street food from food carts. Food trucks are popular and offer diverse options, from tacos to gourmet ice cream. For a unique culinary experience, explore neighborhoods like Little Italy, Chinatown, or Jackson Heights, known for their authentic international flavors.
If you're a theater fan, seeing a Broadway show is a must in New York City. Tickets for popular shows can sell out quickly, so booking in advance is advisable. You can purchase tickets online through official Broadway websites or visit TKTS booths in Times Square for discounted same-day tickets.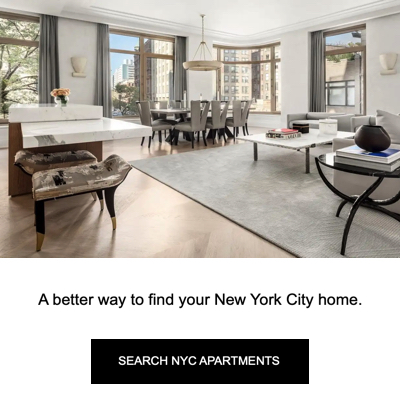 The New York CityPASS is a cost-effective option for travelers visiting multiple attractions. It offers discounted admission to several major landmarks and museums, including the Empire State Building, the American Museum of Natural History, and the Metropolitan Museum of Art.
New York City is relatively safe for tourists, but staying alert and taking basic precautions is essential. Keep your belongings secure, especially in crowded areas and on public transport. Avoid displaying expensive jewelry or electronics, and stay aware of your surroundings. Stick to well-lit and busy streets, and if you're unsure about a particular neighborhood, consult with locals or hotel staff.
While the subway is a convenient mode of transportation, walking is an excellent way to experience the city's vibrant energy. New York City is made for pedestrians, and many attractions are within walking distance of each other. Walking allows you to discover hidden gems, unique architecture, and local hotspots that may not be visible from a train or taxi.
New York City can be expensive, but plenty of free or affordable activities exist. Central Park offers a vast green oasis in the city's heart, perfect for picnics, leisurely strolls, and people-watching. Many museums offer pay-what-you-wish admission on certain days or during specific hours. The Staten Island Ferry provides an excellent view of the Statue of Liberty and the city skyline at no cost.
In addition to Central Park, New York City has numerous parks and outdoor spaces to relax and escape the urban hustle. The High Line, a former railway-turned-elevated park, offers a unique perspective of the city's architecture and green spaces. Bryant Park hosts various events, including outdoor movies and ice skating during the winter. Battery Park, along the southern tip of Manhattan, offers fantastic views of the Statue of Liberty and is a great starting point for ferry rides to Ellis Island and the Statue of Liberty.
Tipping is customary in the United States, including New York City. In restaurants, it's standard to leave a tip of around 15-20% of the bill for waitstaff, depending on the level of service. Taxi drivers, hotel porters, tour guides, and other service providers also appreciate tips for their assistance.
When you need to get around quickly or if public transport is not readily available, consider using ride-sharing apps like Uber or Lyft. These apps provide a convenient and reliable way to hail a ride to your destination.
New York City's nightlife is legendary and offers many entertainment options. There's something for everyone, from world-class clubs and bars to rooftop lounges with stunning views. For music enthusiasts, check out live jazz performances in venues like the Village Vanguard or Blue Note. Visit Greenwich Village for a taste of the city's iconic music history.
While having a well-planned itinerary is essential, be open to spontaneous adventures and unexpected experiences. New York City is full of surprises, and you might stumble upon exciting events, street performances, or hidden gems, not in the guidebooks. Be flexible and allow yourself to deviate from your plans if something intriguing catches your eye.
Many of New York City's renowned museums offer free or pay-what-you-wish admission on specific days or hours. For example, the Museum of Modern Art (MoMA) offers free entry on Friday evenings. Check museum websites like the Guggenheim, the Whitney Museum, and the Museum of Natural History to find their free or discounted admission days.
To avoid crowds and long lines at popular attractions, consider visiting them during off-peak hours. Early mornings or late afternoons on weekdays are generally less busy. Please plan to arrive at major landmarks like the Empire State Building or the Top of the Rock right when they open to enjoy a more serene experience.
New York City boasts numerous rooftop bars with breathtaking city views. While some may have a minimum spending requirement, they offer an excellent opportunity to enjoy a cocktail while taking in the panoramic skyline. Some popular rooftop bars include 230 Fifth Rooftop Bar, The Press Lounge, and The Rooftop at The Standard, High Line.
Central Park offers an array of activities beyond strolling through its scenic paths. You can rent rowboats at the Loeb Boathouse, join a free yoga class at the Great Lawn, or attend free concerts and performances at various locations within the park during the summer months.
Explore New York City's vibrant local markets to experience the city's diverse culinary scene and artistic offerings. Visit Chelsea Market for an array of international cuisines, artisanal goods, and local vendors. The Union Square Greenmarket offers fresh produce, artisanal cheeses, and baked goods, perfect for a picnic in the park.
If you're an avid reader or need a quiet workplace, consider getting a New York Public Library card. The iconic Stephen A. Schwarzman Building (Main Branch) on Fifth Avenue is an architectural gem providing a tranquil reading or research space.
A walking tour with a knowledgeable guide can offer a deeper understanding of the city's history and culture. Numerous companies offer themed walking tours, from food tours in various neighborhoods to historical walks that explore the city's rich past.
If you're a fan of television shows, attending a live taping can be a thrilling experience. Shows like "Saturday Night Live" and "The Tonight Show Starring Jimmy Fallon" offer free tickets, but book well in advance.
If you're an international traveler, consider getting a local SIM card or a data plan to stay connected during your trip. Having internet access on your phone will be beneficial for navigating the city, using ride-sharing apps, and staying updated on events and activities.
New York City involves a lot of walking, so wear comfortable shoes and dress in layers, especially during the changeable weather. A backpack or crossbody bag is convenient for carrying essentials while exploring the city.
The official NYC & Company website is valuable for travel information, event listings, and current promotions. Check the website for the latest updates on events, attractions, and local happenings.
If you're a movie buff, explore iconic locations featured in famous films shot in New York City. From "Home Alone 2" at The Plaza Hotel to "Ghostbusters" at the New York Public Library, you'll feel like you're stepping into the movies themselves.
Lincoln Center is a cultural hub that hosts world-class performances, including ballet, opera, theater, and live music. Check their schedule for upcoming shows and immerse yourself in the city's artistic scene.
New York City's Citi Bike program offers a fun and eco-friendly way to explore the city. Rent a bike from one of the many stations scattered throughout the city and cycle along the Hudson River Greenway or Central Park.
New York City is a melting pot of cultures and languages. Embrace the city's diversity, try new cuisines, and engage with locals from various backgrounds to truly appreciate the richness of this global metropolis.
New York City is an extraordinary destination with a wealth of experiences to offer. From world-famous landmarks and skyscrapers to lesser-known local spots, the city invites travelers to explore its diverse neighborhoods, indulge in its culinary delights, and embrace its unique energy. Planning ahead, staying safe, and being open to new adventures create unforgettable memories in the city that never sleeps. Whether it's your first time or a return visit, let the magic of New York City unfold before you as you explore its iconic streets and vibrant neighborhoods.